It's not every day I show you a quesadilla. In fact…I've never shown you a quesadilla. Why haven't I shown you a quesadilla? There are no reasons.
This crispy-on-the-outside-smoosh-on-the-inside quesadilla is a souped up version of your childhood favorite. It's all grown up with rich caramelized onions, Vitamin-ed out with spinach, and a real tear-jerking dream boat with thick slices of avocado.
Caramelized onions are my love language.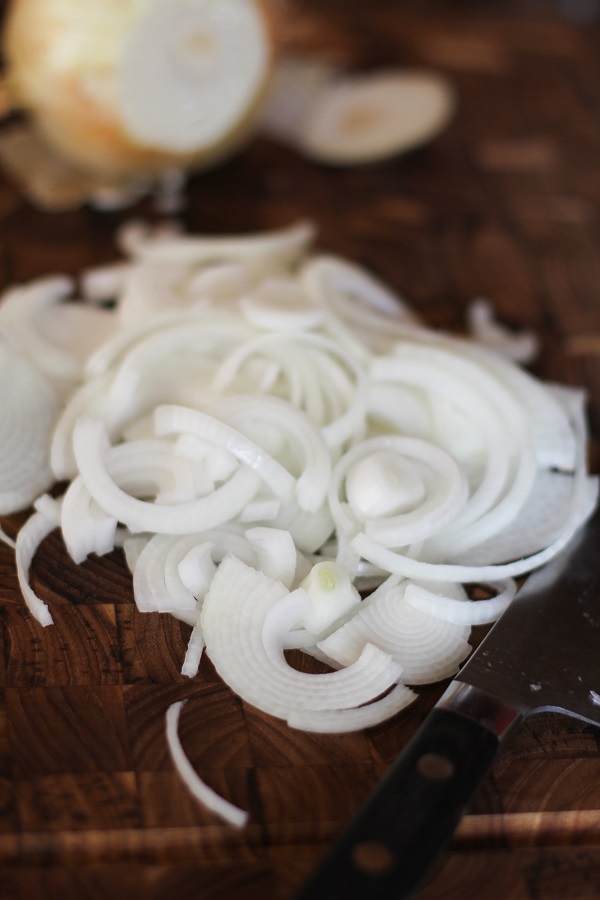 I want them on all the foodstuffs. I can neither confirm nor deny my burning desire to eat caramelized onions on ice cream. They may take light years to make, but they are worth their weight in gold. Plus you can watch an entire re-run of Gilmore Girls while letting your onions become fancy. It's a low-maintenance method for putting the artisan in your tortilla.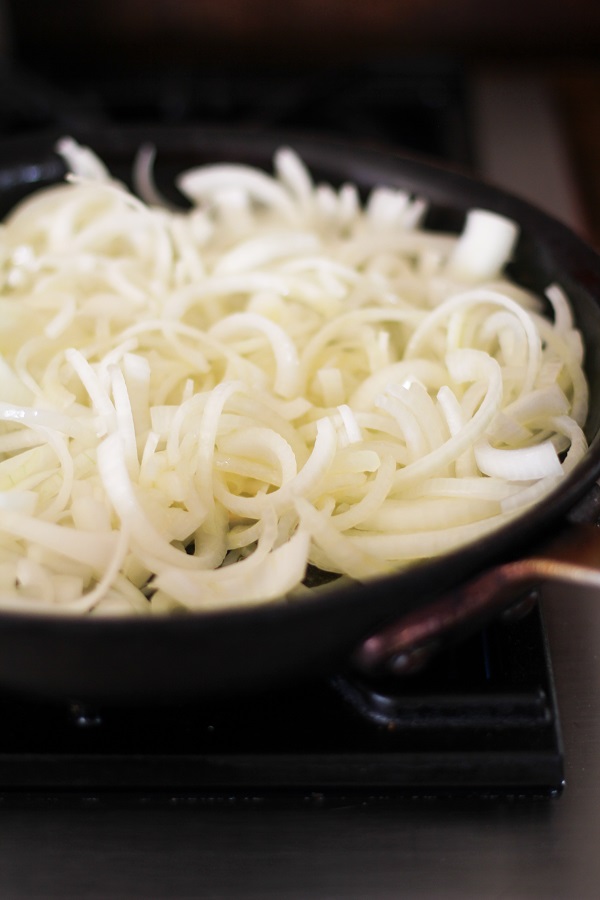 I know what you're thinking. Gluten. Gluten-y glutenous tortillas. We don't really do gluten here, like ever. But never fear: if you're gluten-averse, simply use your favorite gluten-free tortillas for this recipe. Or replace the tortilla with caramelized onions. Totally comparable substitution.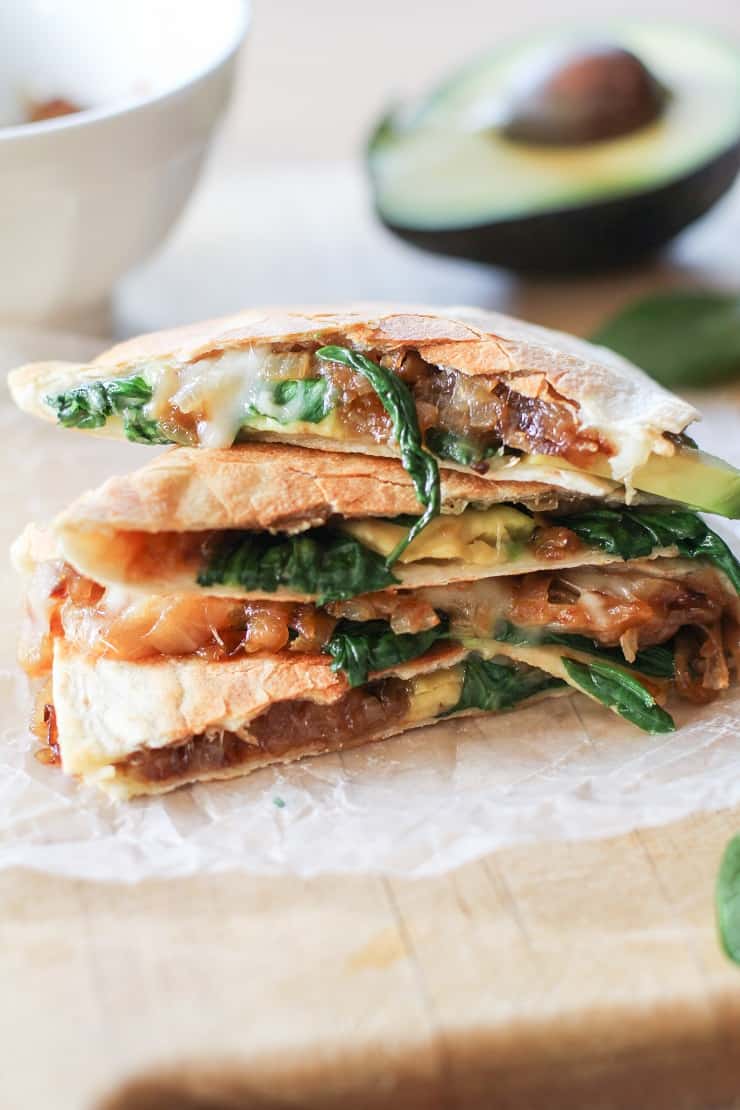 Get your cheese on!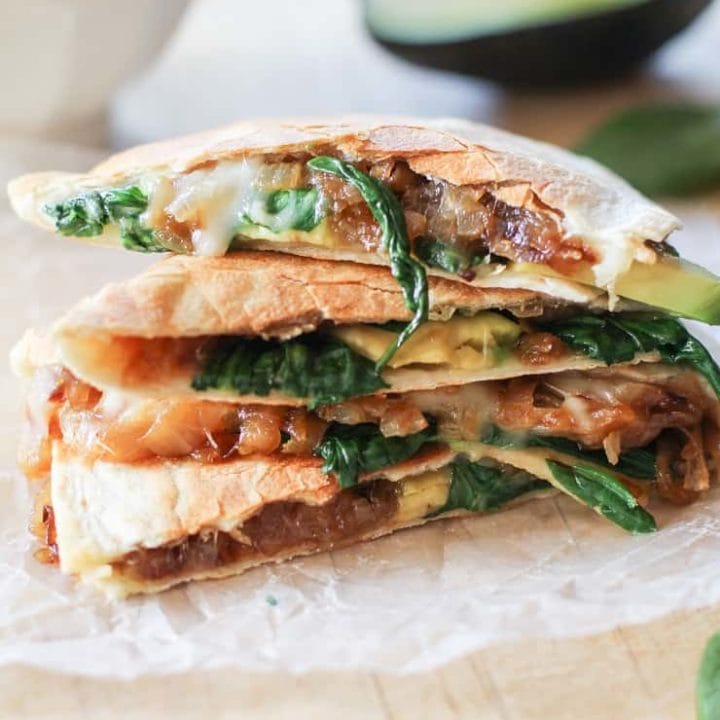 Caramelized Onion Spinach Avocado Quesadilla
Total Time:
1 hour
15 minutes
Nothing but the BEST quesadilla right here! Avocado and caramelized onions make this crispy cheesy delight absolutely amazing.
Ingredients
2 large yellow onions, thinly sliced
5 ounces baby spinach
2 cups monterey jack cheese, grated
2 avocados, peeled and sliced
4 large flour tortillas
Instructions
Add the oil to a large sauté pan over medium heat. Add the onions and salt and cook, stirring occasionally, until the onions are soft and deep golden brown, about 30 to 40 minutes. (If the sides of the onions begin cooking too fast, lower the heat to medium-low, add a little more oil, and stir. Your goal is to have the onion slices cook as uniformly as possible.) Remove the onions from the pan and place them in a bowl.
In the same sauté pan over low heat, add the spinach and cook, stirring frequently, until wilted, about 2 minutes. Remove from heat and transfer the spinach to another bowl, then carefully wipe the pan dry with a paper towel.
Return the pan to the stove and increase the heat to medium-low. Lay one tortilla flat in the pan. Evenly sprinkle 1/2 cup of cheese over the top. To the bottom half of the tortilla, add 1/4 of the caramelized onions, followed by 1/4 of the wilted spinach. Heat until the cheese melts and the tortilla is browned and crispy.
Add the avocado slices (about 1/2 of an avocado per quesadilla), and immediately fold the tortilla in half, onto itself, and flip it over. Continue cooking for about 30 seconds or until warmed through.
Using a spatula, transfer the quesadilla to a cutting board. Cut into fourths. Repeat this process with the remaining ingredients and serve with your favorite salsa or cilantro pesto.
Nutrition Information
Yield

4
Serving Size

1 grams
Amount Per Serving
Unsaturated Fat

0g
Recipe for Caramelized Onion, Spinach, and Avocado Quesadilla originally published on Oh My Veggies.