Nice cream is a dairy-free, refined sugar-free, paleo, and vegan dessert made with fruit and/or non-dairy milk for a great alternative to ice cream. This recipe is made using only frozen bananas, blueberries, and strawberries! A healthy dessert recipe that only requires 5 to 10 minutes of prep and a high-powered blender or food processor.
This post is sponsored by Nielsen-Massey.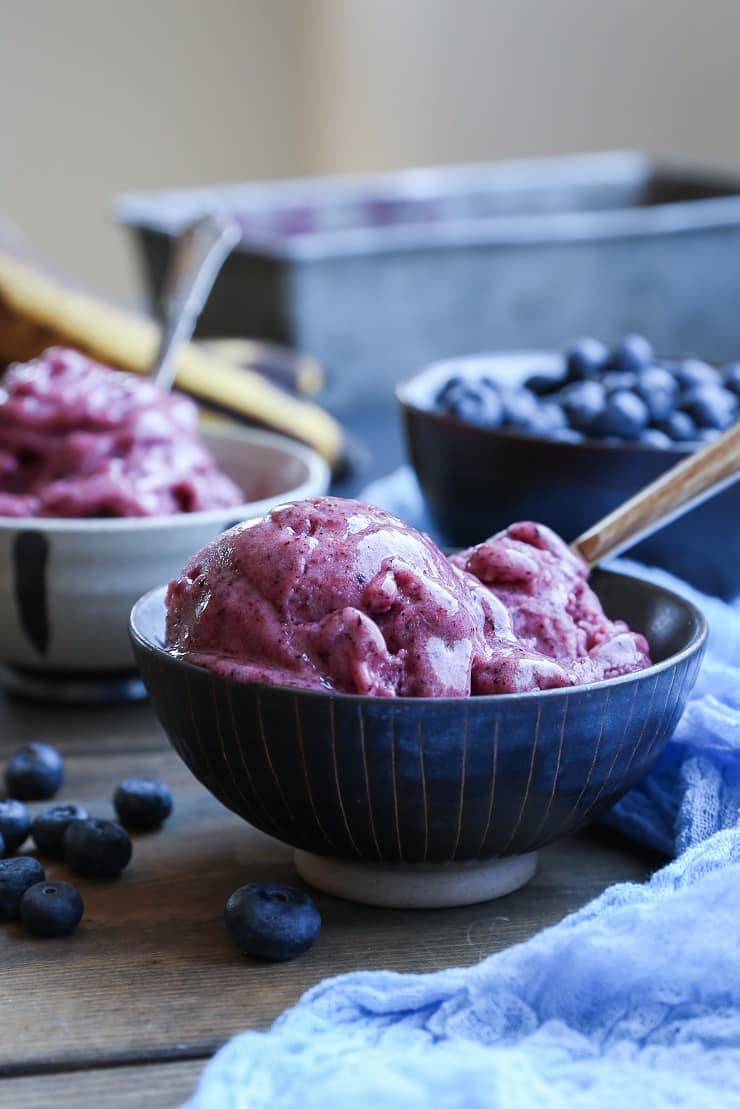 Have you heard of nice cream? If you've dabbled in the paleo scene, my guess is you have, but if you're resistant to ice cream coming in any other form than, well… actual ice cream, it may be a new concept.
Here's the scoop (<- get it? Scoop? Real knee-slapper right there): It's frozen bananas. And that is literally it. You take frozen ripe bananas and pulvarize them in your blender or food processor. It becomes a creamy concoction that is (obvi) dairy-free, naturally sweetened, and paleo-friendly.
If you have food restrictions, and/or are inclined to keep your food and desserts clean, you're going to go crazy over this!
Not that I'm tooting my own horn (<- I totally am), but the boyfriend and I started making banana ice cream (or nice cream) using his Vitamix back in 2010 when we were both paleo AF and the majority of society a.) hadn't heard of paleo, or b.) felt weird and cagey about it.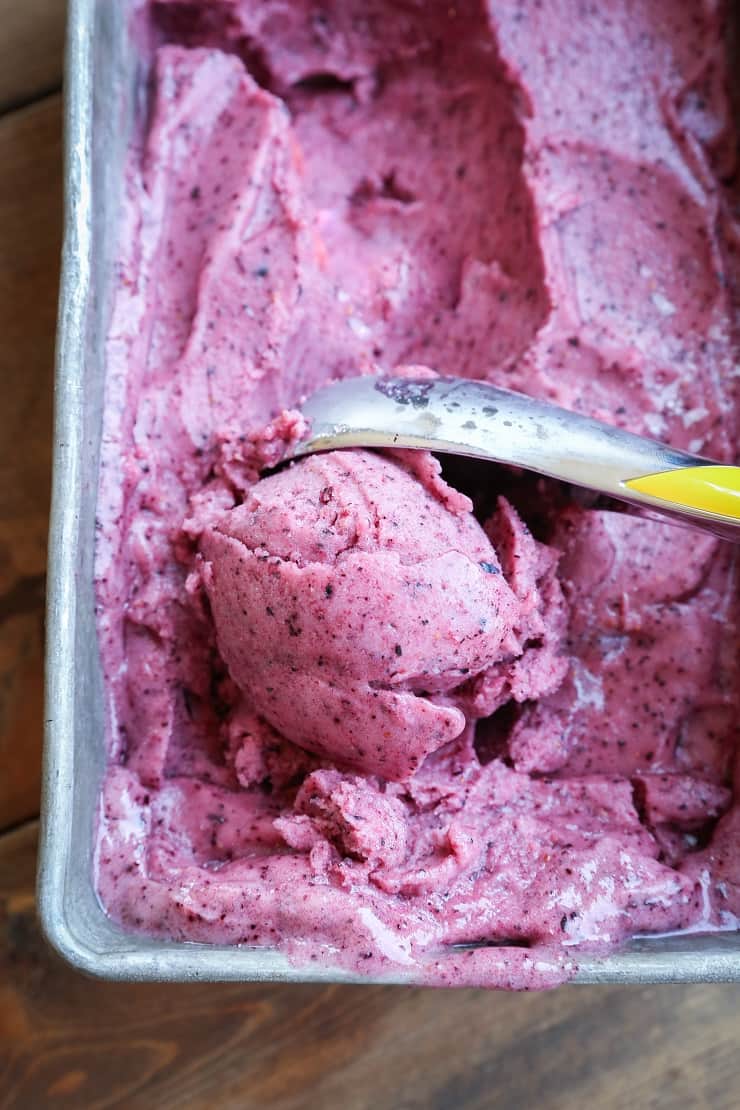 We'd buy a bag of already ripe bananas from our grocery store, peel them all, stick them in a zip lock bag, and freeze them. We'd pull out a few bananas on a nightly basis and make ice cream out of them in the ol' blender. Every once in a while, we'd stray from the classic banana ice cream, adding various goodies like cacao powder, vanilla extract, and/or other fruit, but for the most part, we were banana purists.
I've recently rekindled my nice cream flame, and this time, I'm back at it with a whole new approach. That approach? Nice cream everything. Berries included. I've been purchasing berries like it's my job (<- buhdumching, it is my job) this summer, so I decided to freeze some of them and nice cream them into oblivion.
The result? A super sweet, creamy, tangy refreshing frozen dessert that's basically like a healthy smoothie, but like 17 times better, because it's for all intents and purposes: ice cream.
How to Make Nice Cream:
Simply add all ingredients to a high-powered blender (or food processor!) and blend until you get a creamy ice cream base. If your blender comes with a tamper (most high powered blenders do), this is the perfect time to use it!
If your blender does not come with a tamper, you may need to add a small amount of full-fat coconut milk to help move it along. You shouldn't need more than 3 to 4 tablespoons.
Blending technique? I put the fruit in my high-powered blender, secure the lid, insert the tamper, then blend while thrusting the fruit into the blade using the tamper. You can still get a creamy result if your blender doesn't have a tamper..you'll simply need to stop the blender to scrape the sides/stir a few times.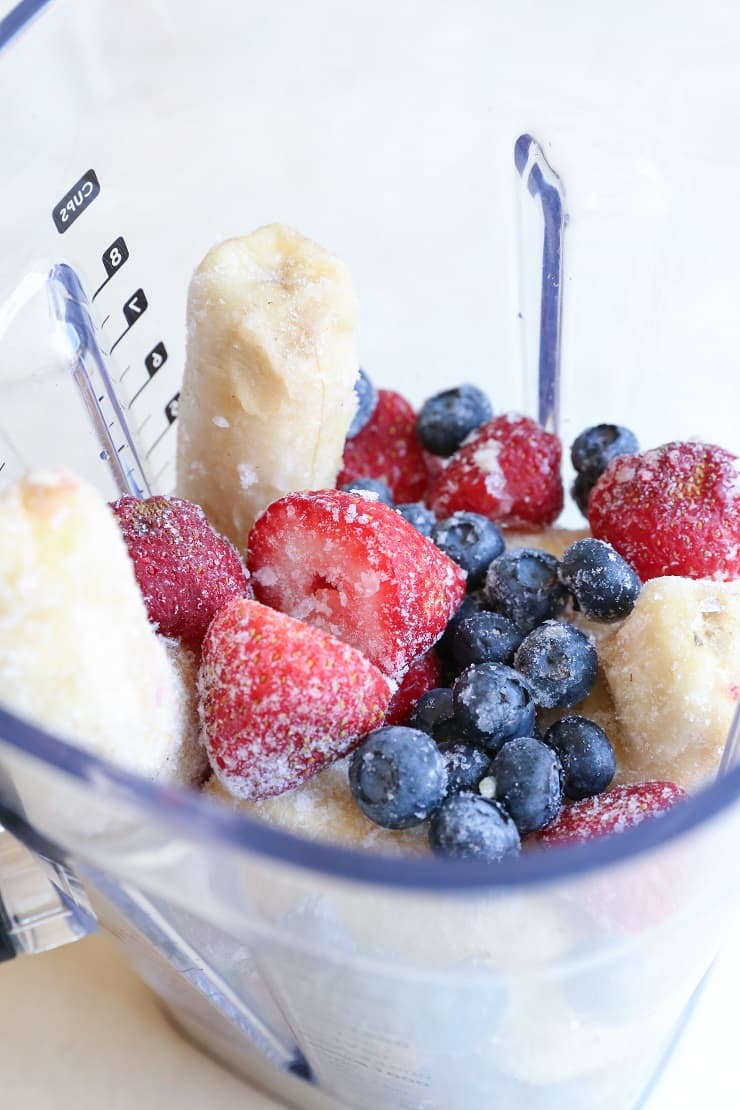 In addition to bananas and berries, I added Nielsen-Massey Pure Orange Extract to the mix to ramp up the flavor in a natural way. Had I added an orange, the texture of the nice cream wouldn't have turned out right, so having that zesty flavor while maintaining the creamy texture is phenomenal!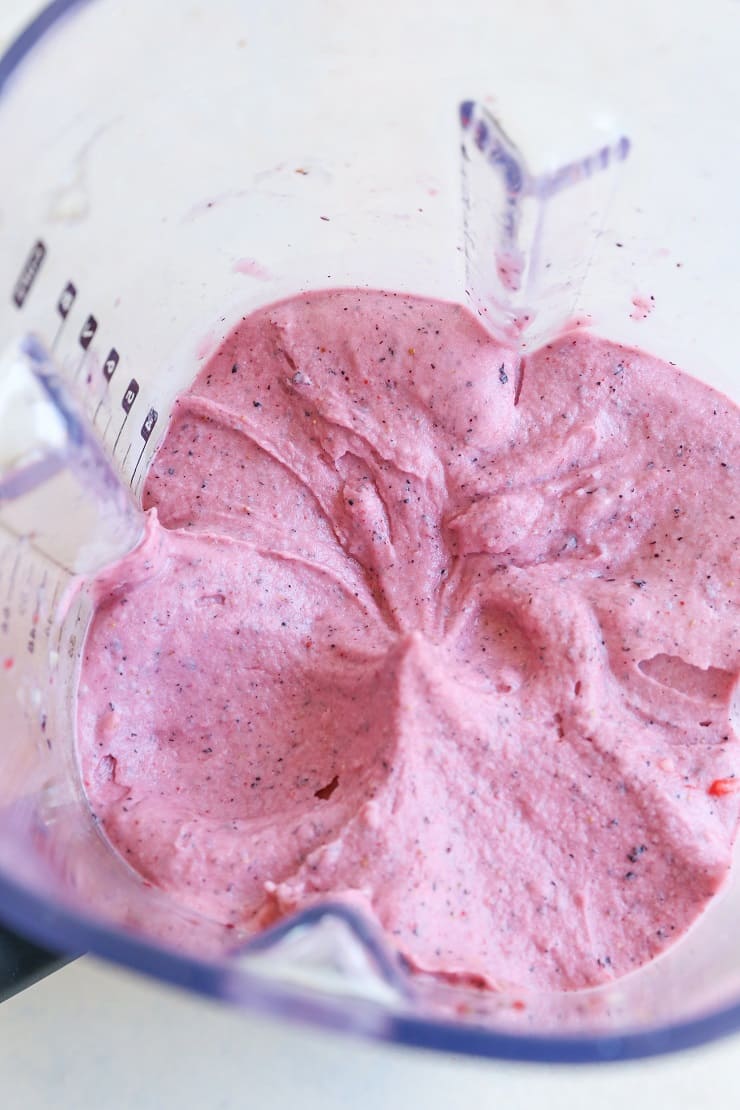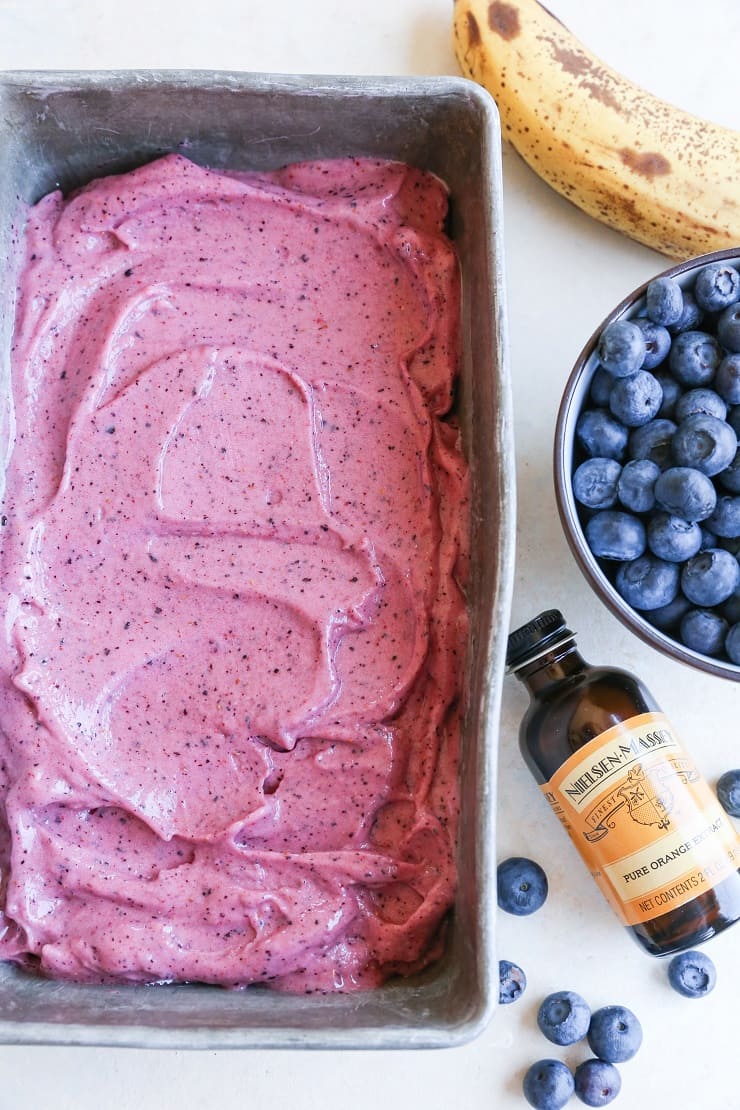 Recipe Tips:
I recommend freezing fresh blueberries and strawberries rather than using store-bought frozen strawberries and blueberries, because the consistency and flavor is simply better when you use fresh fruit. Plus, the nice cream turns out sweeter!
If you really want to let your hair down, you can whip up my Paleo Magic Shell to drizzle on top of this treat! The banana-chocolate combo? Bueno? The berry-chocolate combo? Bomb.The chocolate-berry-banana combo? Super dope.
This is going to be your new obsession!
It's berry nice!
My cookbook,
Paleo Power Bowls
, is now available! CLICK HERE to check it out. Thank you for your support!
If you make this recipe, please feel free to share a photo and tag @TheRoastedRoot on Instagram!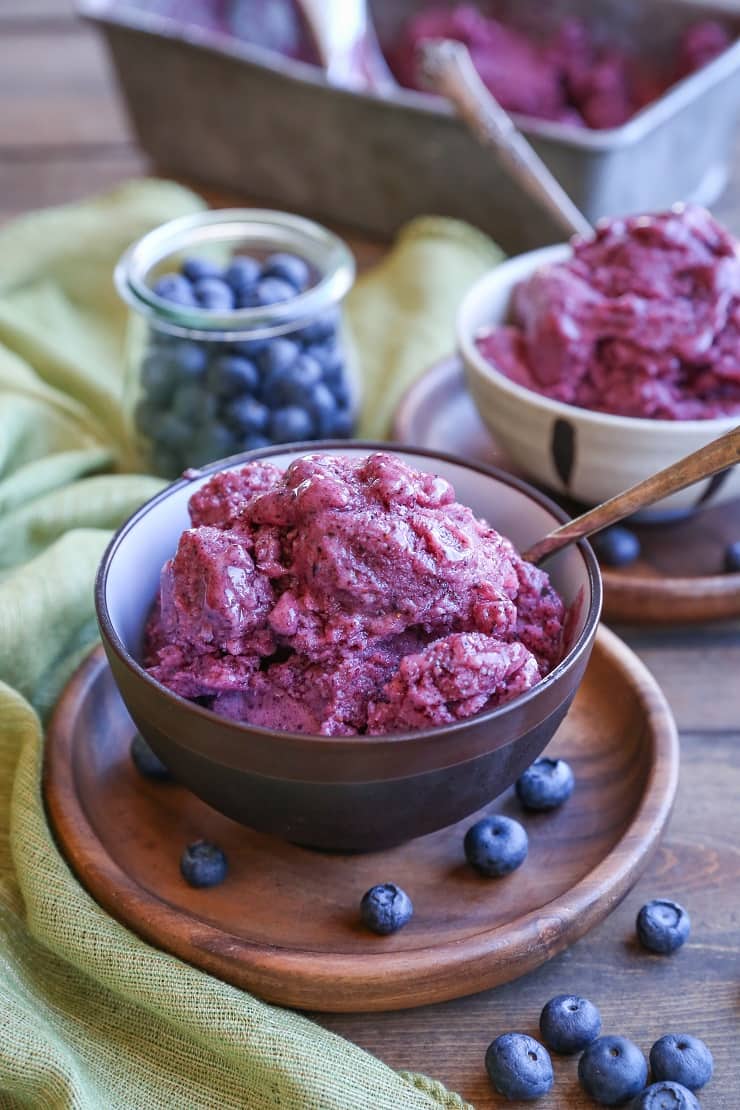 Berry Nice Cream
Fruit-based ice cream made with frozen banana and berries is a healthier way of getting your dessert fix!
Instructions
Add all ingredients to a high powered blender or food processor. Cover and blend until completely creamy. If you have a tamper, use the tamper to mash the fruit to help it blend. If necessary, add 2 to 4 tablespoons of non-dairy milk, such as canned coconut milk, to help the fruit blend. Serve immediately or freeze in a freezer-safe container for later.
Nutrition