Baked Brie with Maple Spiced Apples is an incredible appetizer for any occasion. Serve it up with crackers or toasted baguette for an unforgettable bite!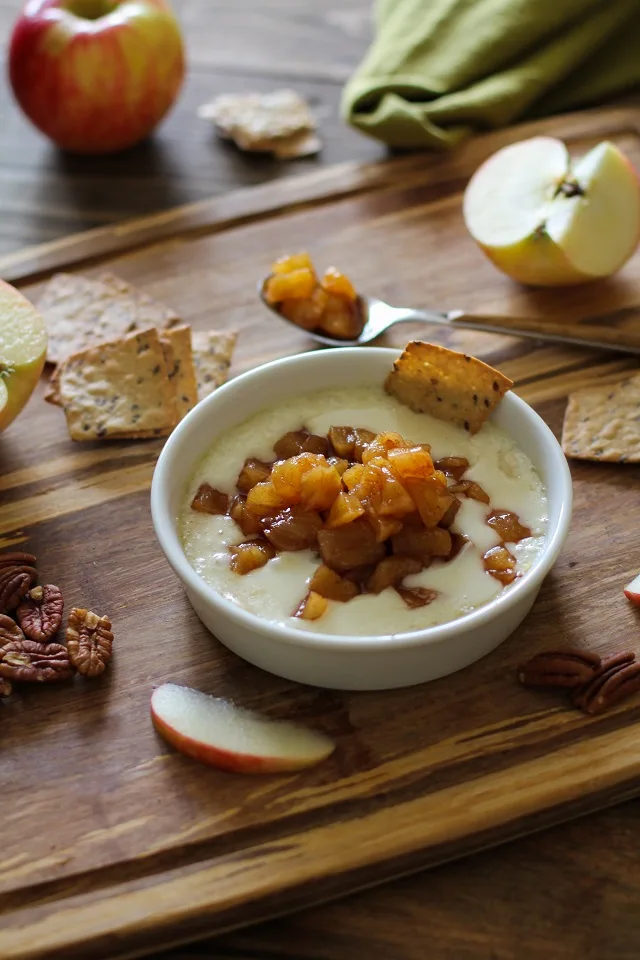 Anyone else feeling like they could really just hound dog a whole wheel of brie?
I keep hearing about these studies that say French women are skinny because they eat so much cheese – a Danish study found those who eat cheese have a higher concentration of healthy gut bacteria, which helps produce the fatty acid, butyrate.
Butyrate is responsible for boosting your energy production and metabolism, and is also a natural anti-inflammatory.
Which makes me think one and only thing: I shall live on the cheese.
Okay, okay, like all things in life, the cheese vitamin should be consumed in moderation, but nevertheless, I'll take my cheese metabolism and run.
Baked brie, my friends…have you had it?
You may remember from the last Boozy Baked Brie with Figs and Pecans I posted that I'm not a major fan of cold to room temp brie…but hot gooey baked brie? Megatron butter status.
It really tastes like you've melted a stick of butter and are transferring said marvelousness to your head hole.
And since we're taking the time to bake some brie, we may as well make it a little fanciful, oui? Oui!
Which brings me to my next point: Les pomme de terre! Les apples, mes amis!
Apple harvest season is one of my faves on account of the huge array of apple treats that come with it.
Spiced apple cider, baked goodies, apple butter, apple bbq sauce, caramel apples, apple fritters, apple donuts, apples, apples, apples! The versatility! The fiber! The fructose! The yum!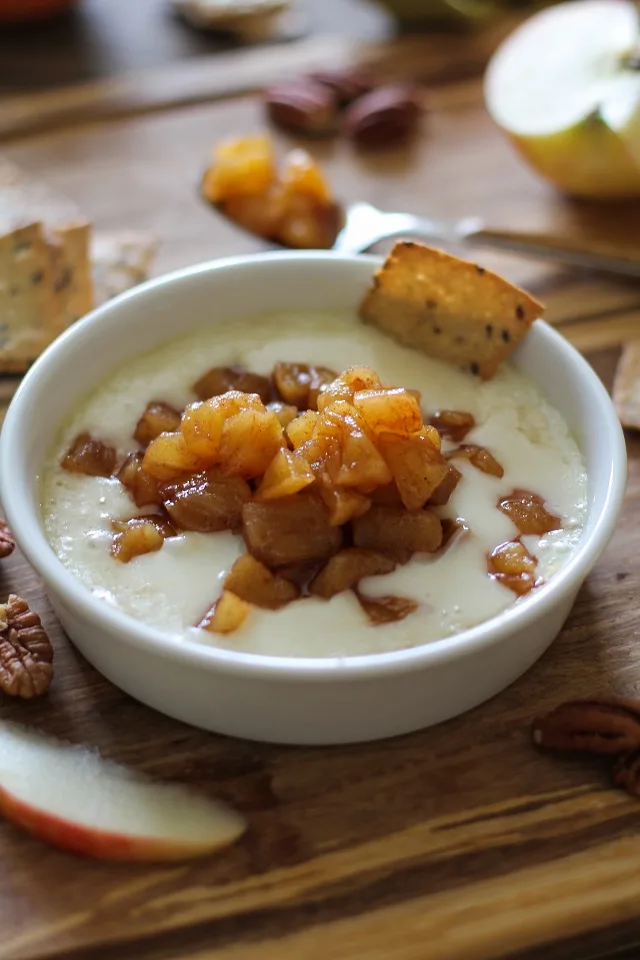 So the way this works out is you chop up an apple (I used honeycrisp) and stew it up on the stove top with pure maple syrup and cinnamon. It only takes 15 to 20 minutes to get the apple to soften up and taste all caramelized.
Meanwhile, you cut the rind off the top of your brie wheel, stick it an oven-safe dish, and bake that ish till it's all bubbly-like.
Dump that apple madness on the brie goo-ness, and BOOM appetizer//dinner.
Get that butter!…and scroll past the recipe to get 5 more healthy apple recipes!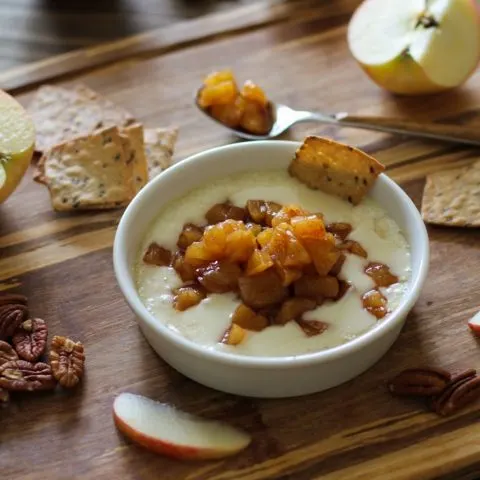 Baked Brie with Maple Spiced Apples
Baked Brie with Maple Spiced Apples is a stellar appetizer for any occasion! Those spiced apples make it extra enticing for sweet and savory appeal!
Ingredients
1 (8-ounce) wheel brie cheese
1 honey crisp apple, peeled, cored, and chopped
1/3 cup water
3 tablespoons pure maple syrup
Pinch sea salt
½ teaspoon ground cinnamon
Pinch allspice
Instructions
Preheat the oven to 350 degrees F.
Add the chopped apple, water, maple syrup, sea salt, ground cinnamon, and allspice to a small saucepan. Cover and bring to a full boil. Reduce the heat to medium-low and cook, stirring occasionally, until apples have softened and much of the liquid has evaporated, about 10 to 15 minutes.
While the apple is cooking, un-wrap the brie, and shave the rind off the top using a sharp knife. Place the brie in an oven-safe baking dish (ideally, the same dish you wish to serve it in), and place that dish on a cookie sheet. Bake for 10 to 15 minutes, or until brie has melted and is bubbly.
Pour the spiced apples on top of the baked brie and serve with choice of crackers or baguette.
Nutrition Information
Yield

6
Serving Size

1 Serving
Amount Per Serving
Calories

172
Total Fat

12g
Unsaturated Fat

0g
Carbohydrates

10g
Fiber

1g
Sugar

9g
Protein

5g
As part of our monthly healthy ingredient roundup, my healthy cohorts in crime are focusing on the apple!
It is the fruit that keeps the doctor away…the fruit with all the fibers…full of vitamins and slow-burning sugar…trust me, you're going to want to make all of these healthy recipes!: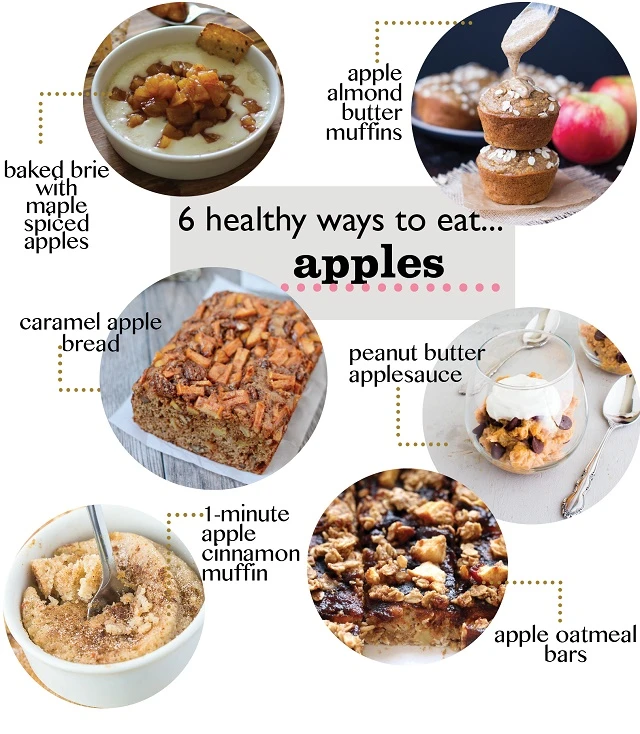 Healthy 1-Minute Apple Cinnamon Muffin from The Big Man's World: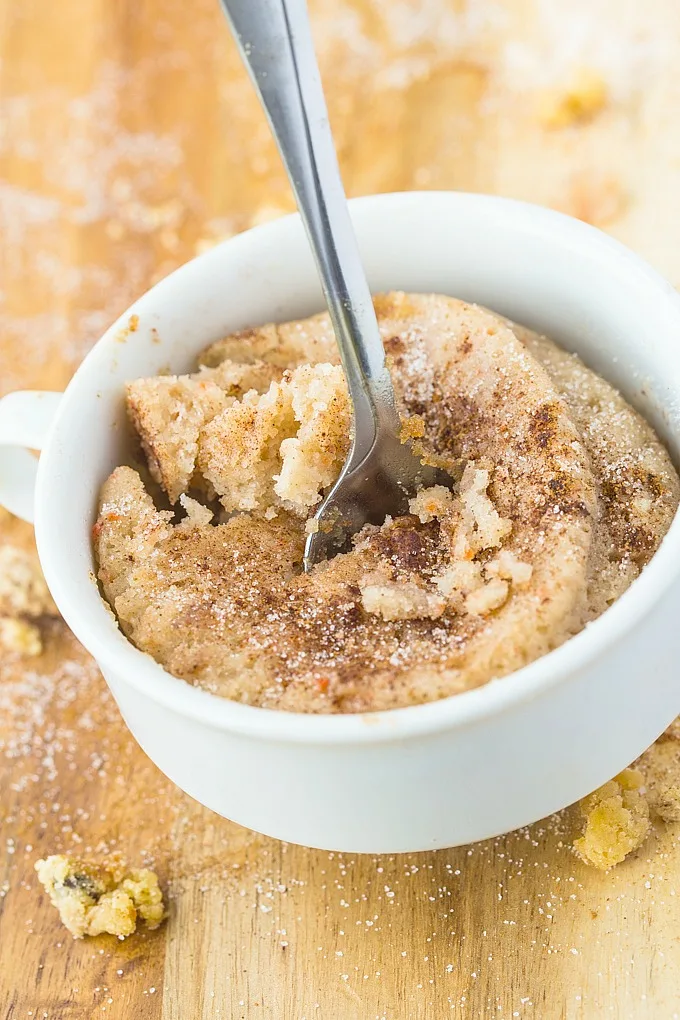 Healthy Apple Almond Butter Muffins from Making Thyme for Health: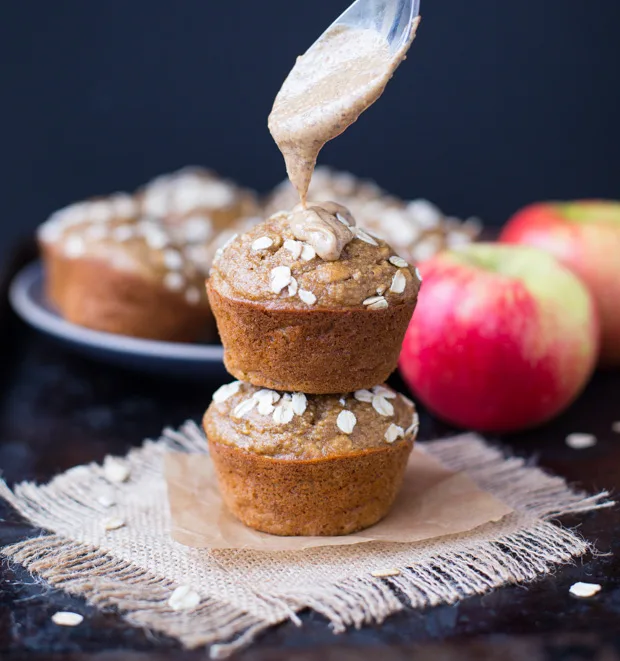 Apple Oatmeal Bars from Hummusapien: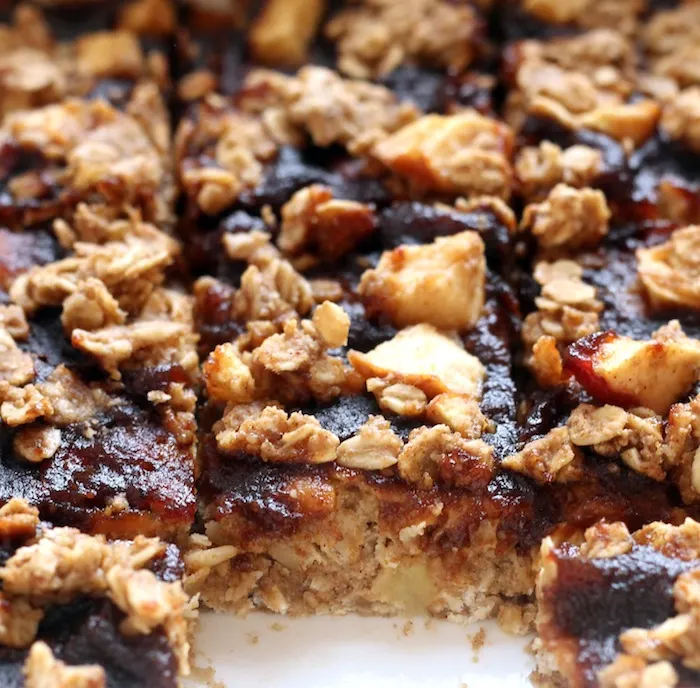 Caramel Apple Almond Bread from The Lean Green Bean: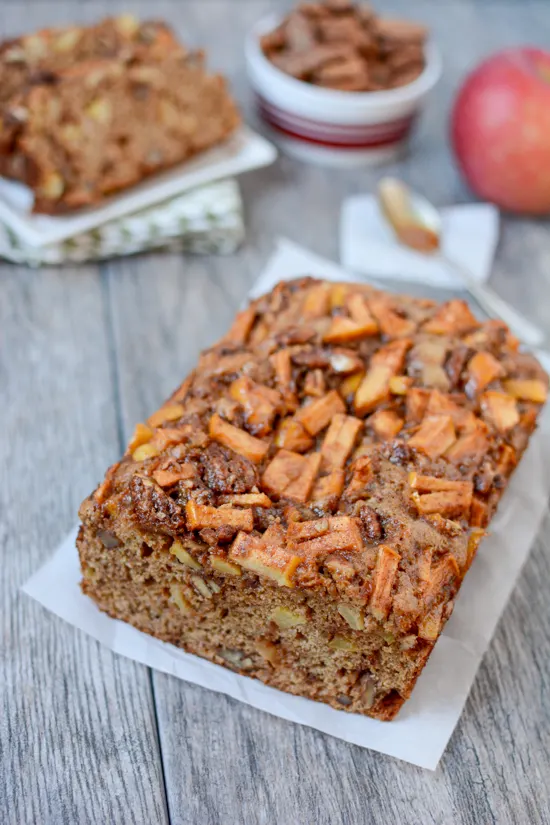 Peanut Butter Applesauce from Imma Eat That: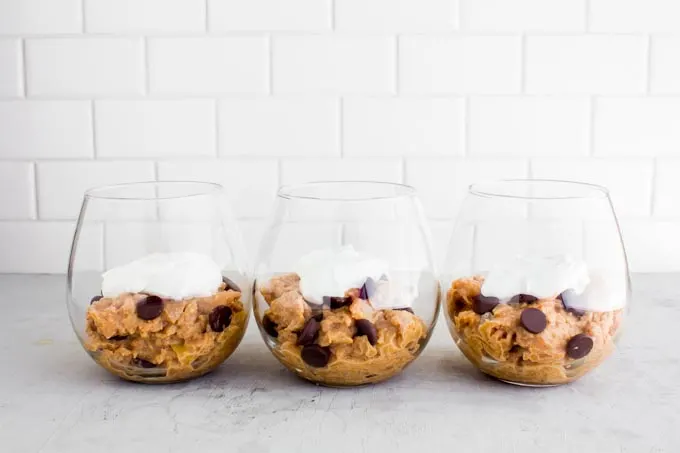 How about them apples? <- Couldn't resist.