Apple Cider Kombucha is a warmly-spiced, fall-inspired naturally fermented probiotic drink that is HUGE on flavor and health benefits!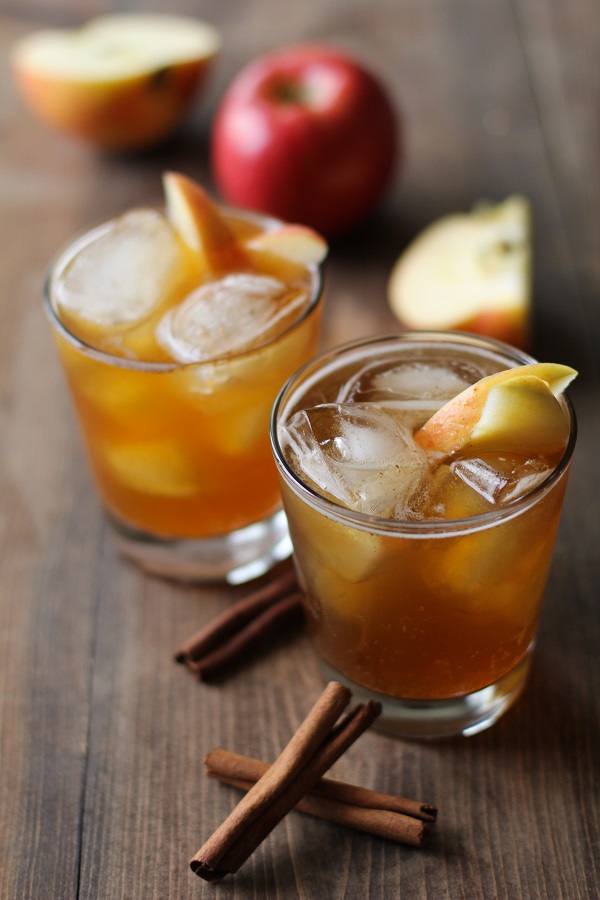 You guys, I met Robb Wolf! Phew! I'm so glad I got that off my chest!
I owe you'uns a life update! Within the span of 3 days, I met Lori Lange (from Recipe Girl), Charles Mayfield (co-author of Paleo Comfort Foods and Quick & Easy Paleo Comfort Foods), AND Robb Wolf (author of The Paleo Solution). Insert all the party emojis here. How did this come to be?
Let's talk.
About a month ago, Natural Grocers reached out to me to see if I would join them for their soft opening of their new store in Reno, NV last Saturday. Of course, I was all, "hell yamaha, I wanna go!," and so I did.
Which is when I met the very lovely Lori Lange (who also lives in the area) and Charles Mayfield, who wrote two Paleo cookbooks alongside his wife, Julie Mayfield.
The soft store opening was an informational session on Natural Grocers the company, as well as a meet-and-greet for locals in the food and fitness industry.
Following the discussion, Lori, Charles, and I perused the isles chatting about the products that we love slash wanted to try.
You know, like business as usual. Except, in my head, I was all, "Ohhhmygeerd, I'm legit hanging out with Lori Lange and Charles Mayfield right now!" It was puh-retty epic speaking with two people I very much admire.
Tuesday evening, Charles gave a cooking demonstration, and Robb spoke about the Paleo diet, discussing the reason why humans have so many health issues arising from a diet rich in grains, legumes, processed sugars, and dairy.
I wholeheartedly believe in the you are what you eat mantra, and was once a devout Paleo eater myself, so I highly recommend Robb's book and Charles and Julie's cookbooks.
These are fabulous resources for overall health and well-being. After the demo and discussion, Charles and Robb held a book signing, at which point I offered some of the kombucha I was drinking to Charles.
As though we were the best of pals that go way, way back. Because that's normal and not at all awkward, right? Right!
He politely declined, and I collected my freshly signed books and marinated on the awesomeness of the experience.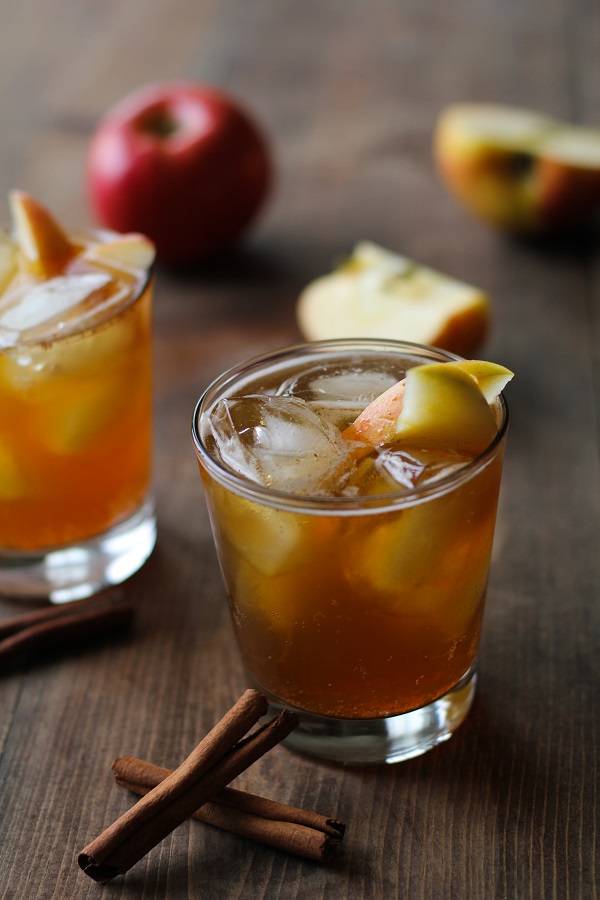 Given the fact that I just met two of the largest proponents for gut health (and offered one of them a swig of probiotics), I thought it only appropriate that I share the recipe for my most recent batch of kombucha.
Last year, I showed you a recipe for Apple Ginger Kombucha, which is a very tasty 'bucha indeed. But I like this apple cider kombucha recipe better. Why? It's easier.
You simply stir up a little homemade kombucha with spiced apple cider, let it ferment for a couple of days at room temperature, and you end up with a probiotic-rich fall beverage.
Since we're on the topic of probiotics, did you know unpasteurized apple cider is full of probiotics, too?
When you crush fresh apples or pears and allow the juice to ferment in its raw form, the natural probiotics and enzymes present in the fruit flourish, resulting in a drink that, similar to kombucha, is fabulous for your gut health.
This is the perfect time of year for making homemade ciders, and there are many ways to do so! If you're interested in the art of cider making, here's a tutorial on fermented apple juice.
Back to this apple cider kombucha! If you're new to kombucha brewing, start here! If you're a seasoned brewer and have a batch of 'bucha fermenting in your closet right now, simply follow the easy peasy lemon squeezy recipe below.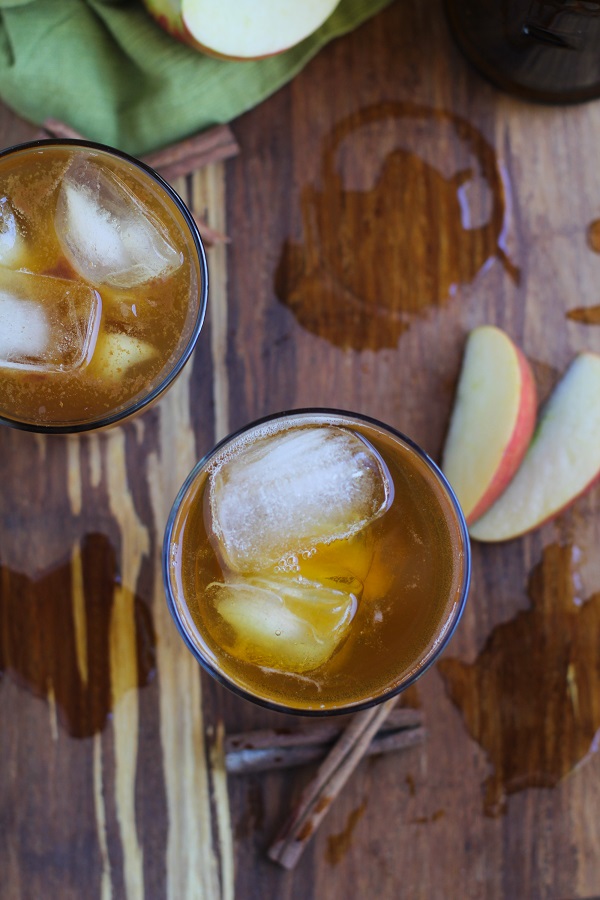 Cheers to gut health!
Apple Cider Kombucha
Apple Cider Kombucha is a warmly-spiced, fall-inspired take on kombucha! Use spiced apple cider for secondary fermentation for an easy, tasty beverage!
Instructions
In a large pitcher, stir the homemade kombucha and apple cider together. Depending on the size of your pitcher, you may need to do this in batches.

Pour the apple cider kombucha into sanitized sealable glass bottles (I recommend using flip-cap bottles).

Seal the bottles and place them in a warm dark spot (a closet or pantry works great!) for 2 to 3 days.

Transfer the bottles to a refrigerator to chill.

When ready to drink, open a bottle and use a fine strainer to strain the liquid into a glass. A small SCOBY will form in the bottle, which you can strain out prior to drinking.

Enjoy your healthy guts!
Nutrition
Serving:
16
ounces
|
Calories:
74
kcal
|
Carbohydrates:
15
g
|
Sugar:
7
g