A delicious crock pot shredded chicken chili recipe, made fajita-style with bell peppers.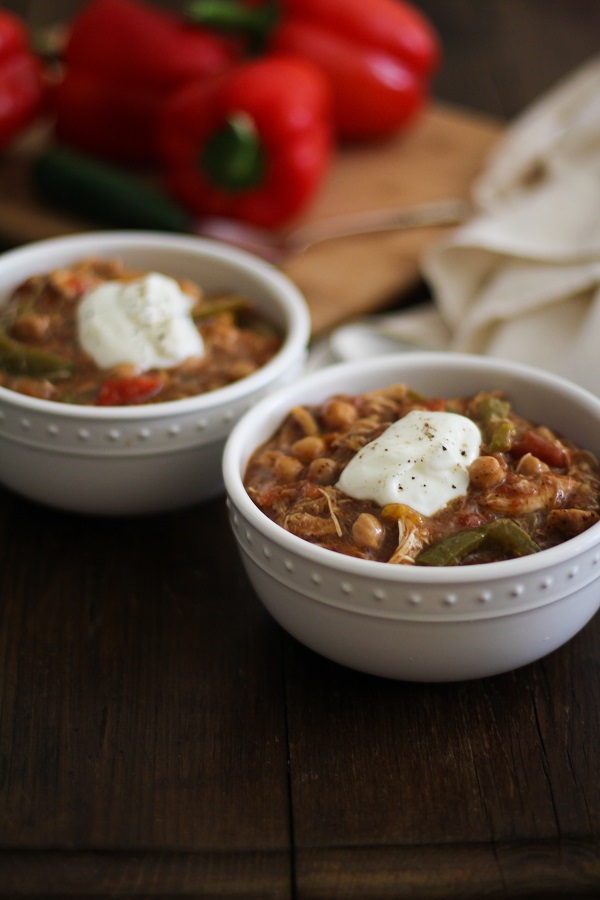 Are you a football watcher? I'm not. But the past couple of seasons, I've been aaaaaall up in the 49-ers grill. On account of…it's all because…as the result of…the reason for it is…ah heck, it's because of Kaepernick. Kaeperyum used to be the quarterback for UNR, which is where I went to college. I feel prideful. It doesn't hurt that his larger-than-life arms are all tatted up like a tricked out renegade. #TeamKaepernick.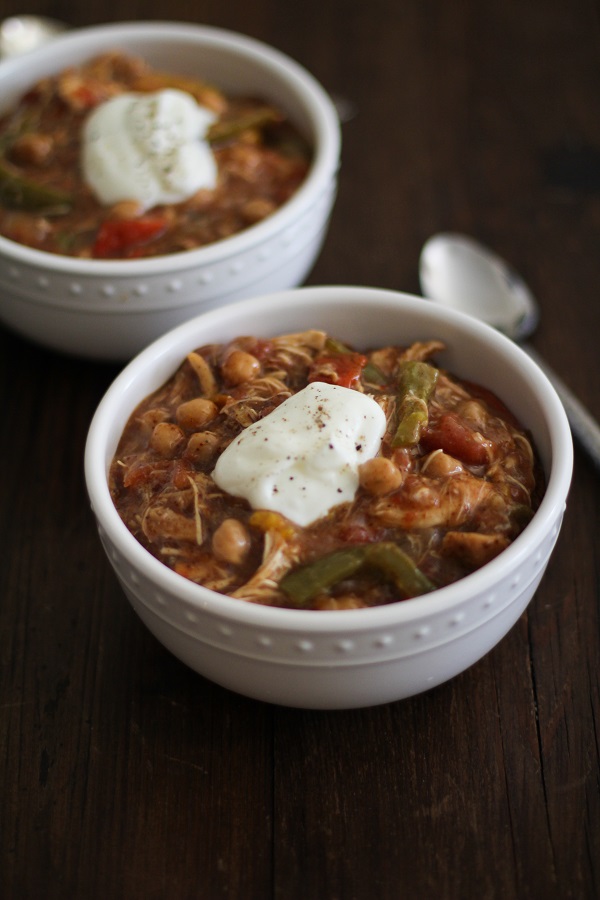 What was I talking about? The gun show? Oh. Chili. Right. SO! I made this crock pot shredded chicken chili and took it with me to watch the 49ers/Packers game with the ladies a couple weeks back. There was beer and chili and Brussels sprouts (that's not a lie…Brussels were present. They have a standing invitation), and we jibber jabbered, all cozy warm-like with our chicken chili while the man stallions did the football thing in below freezing weather.
Chili is one of my favorite foods. Rain or shine, winter or summer. Which is why I did the dougie when Muir Glen Organic and Bob's Red Mill Bob's Red Mill contacted me to make not one, but two recipes for their #ChiliRoundup campaign (you get to see the second recipe next week). Using Muir Glen diced tomatoes, and Bob's Red Mill's dry garbanzo beans, I made crock pot shredded chicken fajita chili.
Do you like chili? Do you like fajitas? Combine the two in a crock pot and presto: double whammy lollapalooza, party in your crock pot.
Amazing things happen when you add chili ingredients and bone-in chicken to a crock pot. The slow cooking makes the chicken fall-off-the-bone tender, and allll the chili flavors meld together into a blissful meal. This chili is very easy to make and it serves tons of people. Super Bowl chili anyone? All's fair in the game of chili and football. Let the California boys win.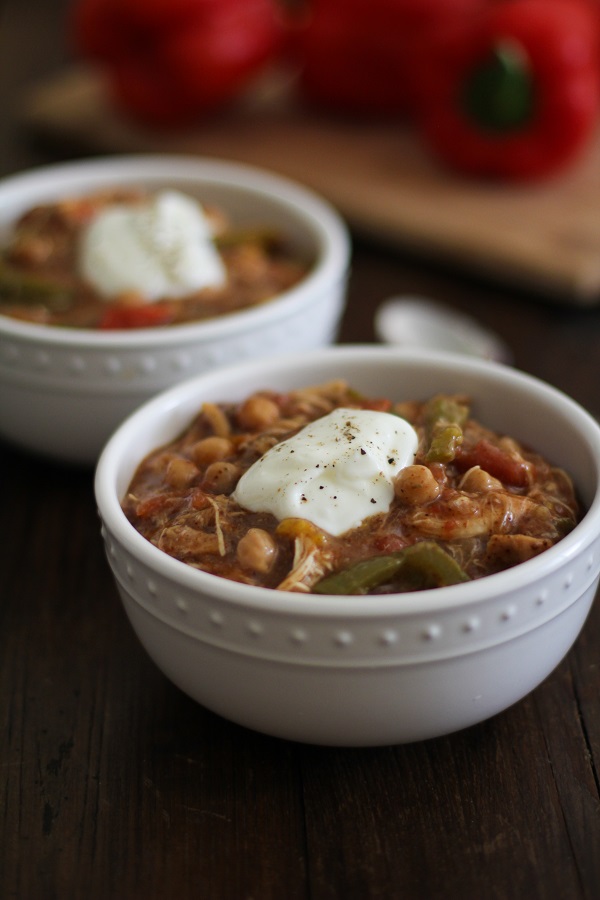 For a chance to win a chili lover kit PLUS your very own crock pot (to make lollapalooza party chili) enter Muir Glen's #ChiliRoundup Sweepstakes! You can enter the sweepstakes every week until February 13!
[amd-zlrecipe-recipe:233]
Dying for more chili recipes? Check out Muir Glen's #ChiliRoundup