You guys, this is crazy.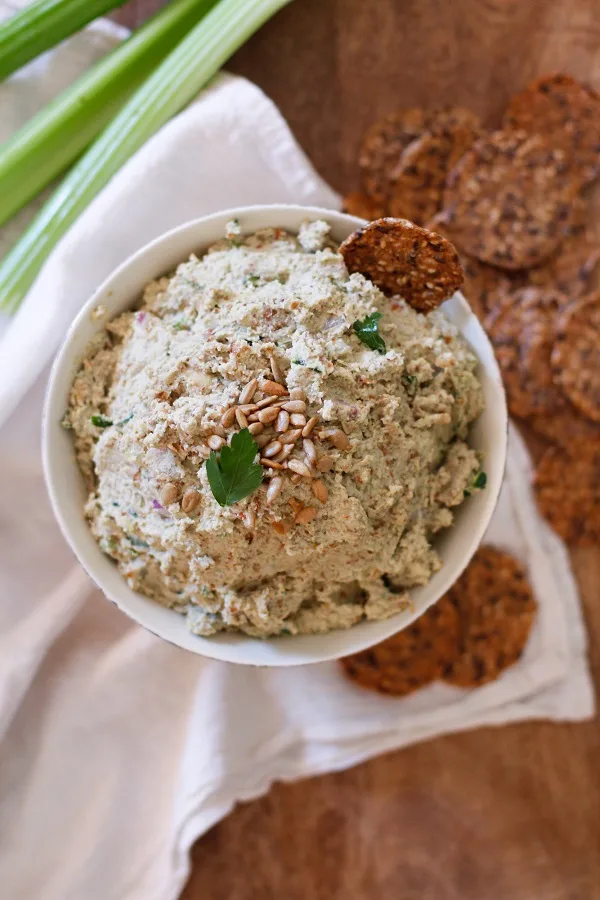 What do we have here?
A mock tuna salad made almost entirely out of almonds and sunflower seeds. I know. Mind blow. No mayo…no meat, no cooking…just you, the ingredients, and a blender.
Before you cock your head to the side with eyes glazed over and promptly bounce out, lemme 'splain myself.
This copycat "tuna" salad tastes puuurdy similar to the real thing. Because it's made with nuts, it's a great high-protein food that is perfect for vegetarians, vegans, anyone who is trying to lower their intake of meat, or for those who, like me, are curious about experimenting with flavors and ingredients. The salad turns out with a lemony-parsley flavor with a soft, yet nutty texture.
I used this salad in sandwiches and on green salads for added protein. It was also great on crackers and I could see it going over really well with guests when served as a dip.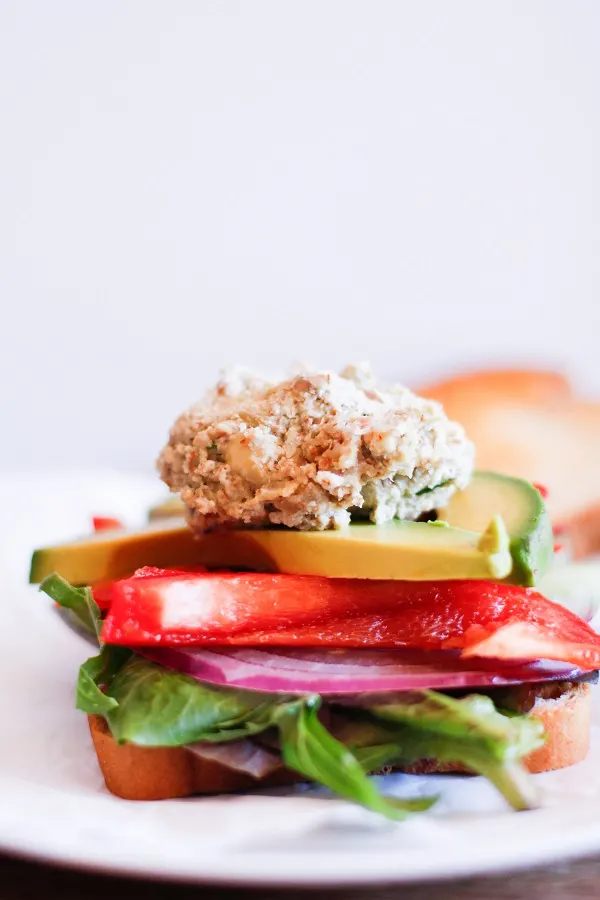 In order to make this recipe, you soak almonds and sunflower seeds before blending. they are still a bit tough to blend, so I definitely recommend using a high-powered blender or food processor. I used my Blendtec Blender, which did a fabulous job of blending up the tough almonds and sunflower seeds. Trying this in a less powerful blender would probably end in a lot of frustration and a lot of coarsely-chopped nuts and seeds.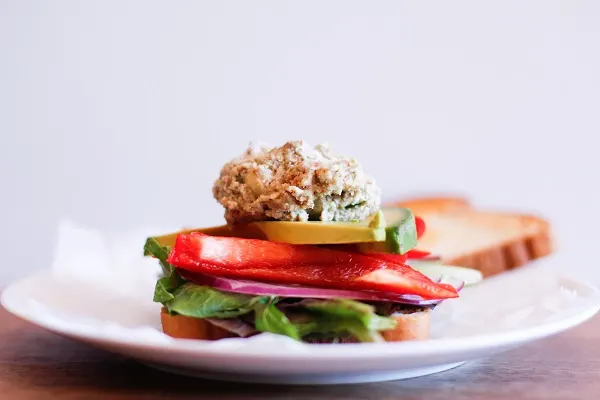 I had the overwhelming urge to eat the vegan "tuna" salad in abundance, so I was careful to remind myself that, no, I do not need to eat a month's worth of nuts in one sitting. In spite of the restraining order I put on myself, I did get a bit carried away with the salad a time or two…as in, I ate the whole thing in two sittings. Just joking. Not really.
For this epic mind boggle, head over to Oh My Veggies and get my Vegan Tuna Salad recipe.