These Thai meatballs are HUGE on flavor and make for an amazing clean main entrée. Keto, paleo, whole30 and just plain finger-lickin' good, these meatballs are show-stopping delicious. This recipe includes a Low-FODMAP option for those with IBS or gut issues.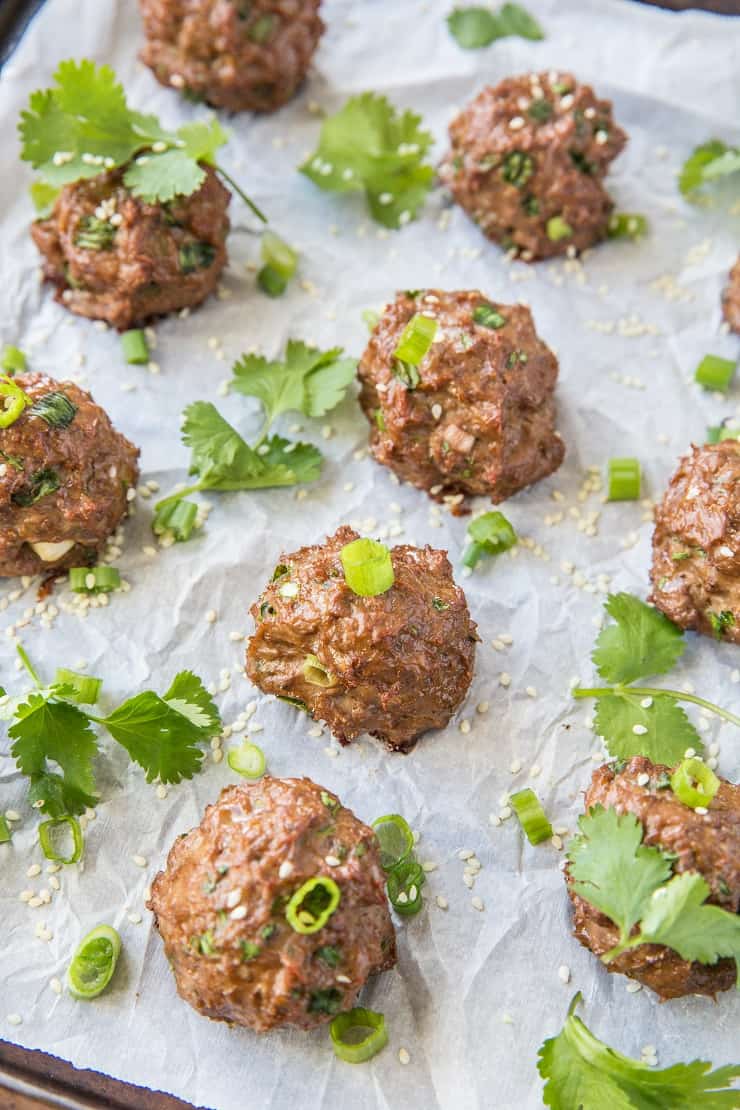 I'm thrilled to share this recipe for Thai Meatballs with you, not only because it's INSANELY good, but because it comes straight from Diane San Sanfilipo's new cookbook, Keto Quick Start.
If you're new to Diane's work, she is the creator of Balanced Bites, a website and blog for healthy living, complete with health and wellness articles as well as recipes.
She is also the author of Practical Paleo, and the 21-Day Sugar Detox Guide. In essence, woman knows what she's talking about when it comes to nutrition!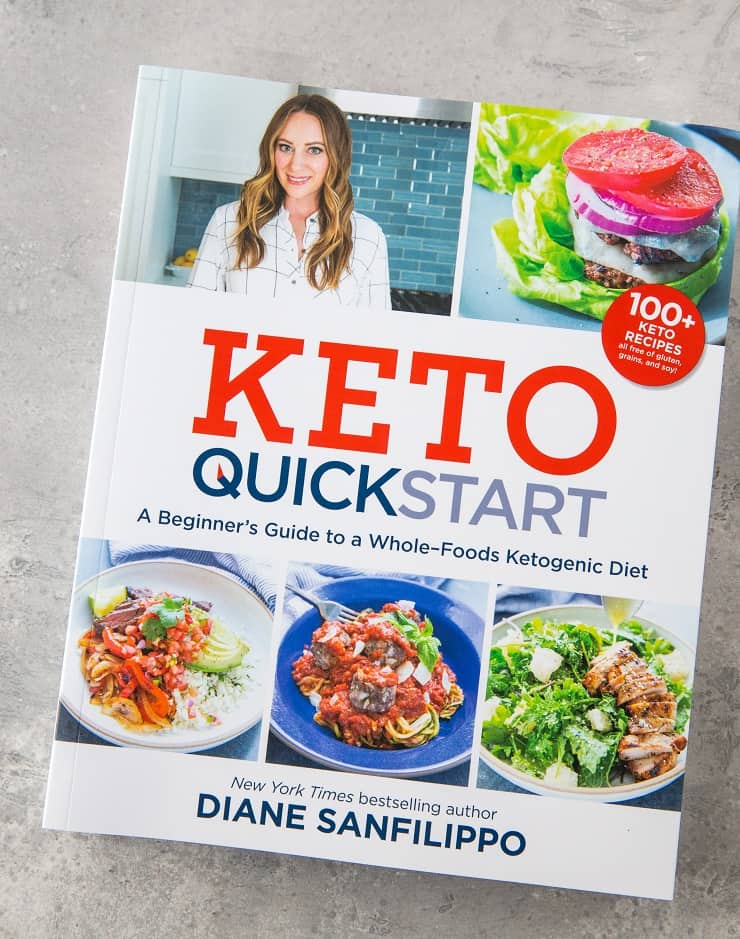 Diane's newest book, Keto Quick Start, is an incredible resource for those who are new to the ketogenic diet and want to do it correctly.
She provides an amazing guide to understanding how keto works with your body to burn fat for fuel.
Diane discusses the science behind why eating fat doesn't make you fat, the healing properties of a ketogenic diet, and how to break down your meals according to your personal macro needs. Diane even provides suggested cooking tools to outfit your kitchen in order to make food prep a breeze.
Keto can be an extremely powerful and healing diet when executed correctly.
Those who suffer from any form of inflammatory issues (joint pain/arthritis, gastrointestinal issues, skin problems, depression, etc.) can see vast improvements of their symptoms through a low-carbohydrate ketogenic diet.
In addition, keto is an incredible tool for weight loss for those who struggle to maintain a healthy body weight.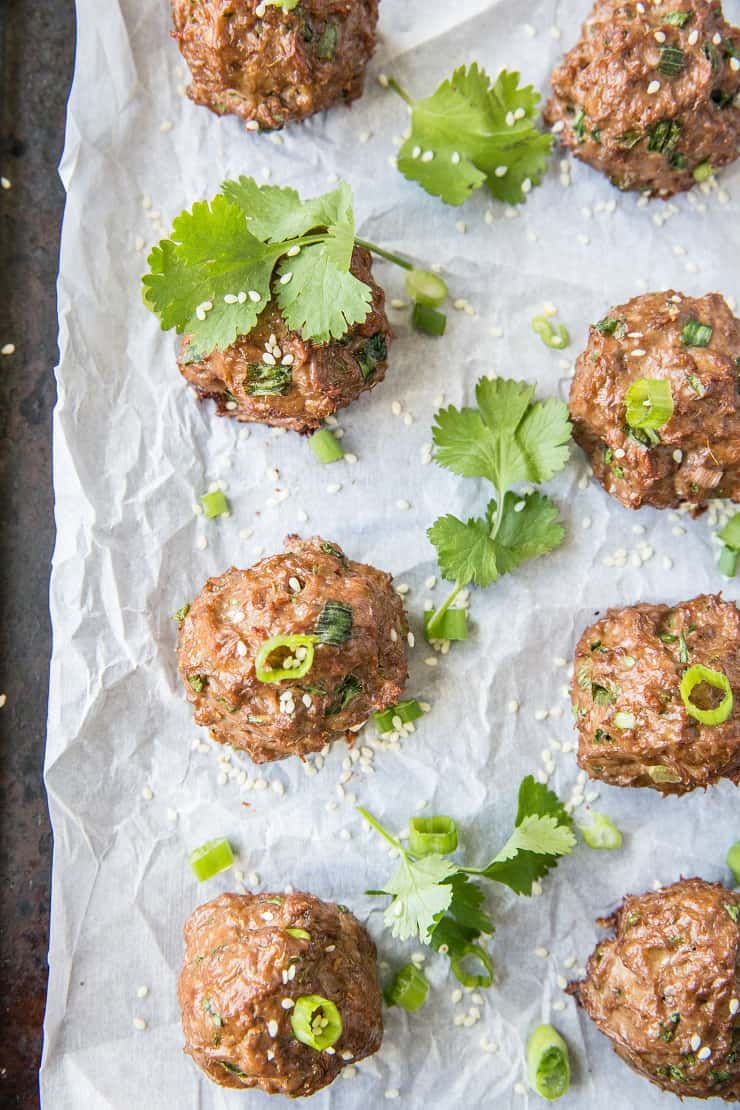 Our society is hyper-focused on convenient, overly-processed foods, which has been making us ill for decades.
While some individuals can tolerate a moderate to high carbohydrate diet, many of us are not genetically adapted to process carbohydrate well without experiencing increased blood sugar (or diabetes), weight gain, mood disorders, and other inflammatory diseases.
While keto is not a one-size-fits-all diet (nor is any diet in my opinion), it can be very useful and is also highly adaptable to each individual according to his/her nutritional needs.
With all of that said, Diane's book is a beautiful resource for those who need a change or simply need an additional tool to help them on their journey to wellness or weight maintenance. I can't recommend it enough!
The recipes in Keto Quick Start are super digestible, meaning they require very basic ingredients, are straight-forward and goof proof, and are literally easy to digest on the ol' belly.
Now for these Thai Meatballs.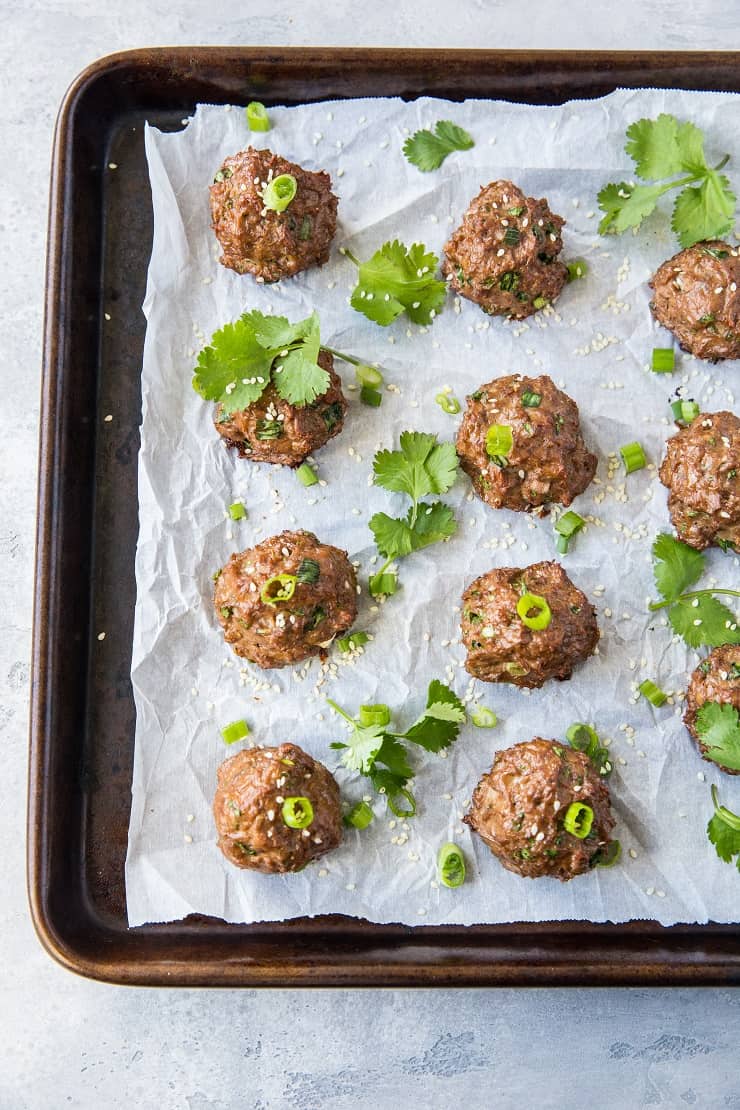 You guys, this is my favorite recipe for meatballs I have ever encountered. Seriously, these things are AMAZEBALLZ <- don't kill me with fire.
Infused with red curry paste, coconut aminos, fresh ginger, and green onion, these super simple meatballs are HUGE on flavor.
You can serve them with your choice of roasted vegetables, vegetable noodles, cauliflower rice, regular rice (if you aren't keto), you name it!
The one change I made from Diane's recipe is I used grass-fed ground beef (85/15 lean to fat ratio). I'm confident the pork/turkey combo would be just as marvelous!
Check out Diane's Keto Quick Start on Amazon and whip up a batch or twelve of these amazing Thai Meatballs!
If you love meatballs, also check out my Teriyaki Turkey Meatballs.
So let's hop to it!
Thai Meatballs (Paleo, Keto)
Thai-inspired meatballs are insanely flavorful and epic crowd-pleasers!
Ingredients
Optional Garnishes
cilantro

sesame seeds

green onion***
Instructions
Preheat the oven to 375 degrees F.

In a small mixing bowl (or a stand mixer), combine all of the ingredients and mix well using your hands. Form 12 to 24 meatballs (depending on your preferred size) and place them on a large baking sheet.

Bake 20 minutes, or until meatballs are cooked through.

Remove the meatballs from the oven and garnish with cilantro, sesame seeds, and green onion. Serve with choice of cauliflower rice, spaghetti squash, or zucchini noodles.
Notes
*Diane's recipe calls for 1/2 pound ground turkey and 1/2 pound ground pork - feel free to use these instead of ground beef. I used grass-fed ground beef and the meatballs turned out fabulously.
**I omitted the cilantro
***To make recipe Low-FODMAP, omit the onion and garlic and add 1 Tablespoon of cider vinegar, mustard, or lemon juice.
Nutrition
Serving:
1
Meatball
|
Calories:
30
kcal
|
Protein:
4
g
|
Fat:
1
g