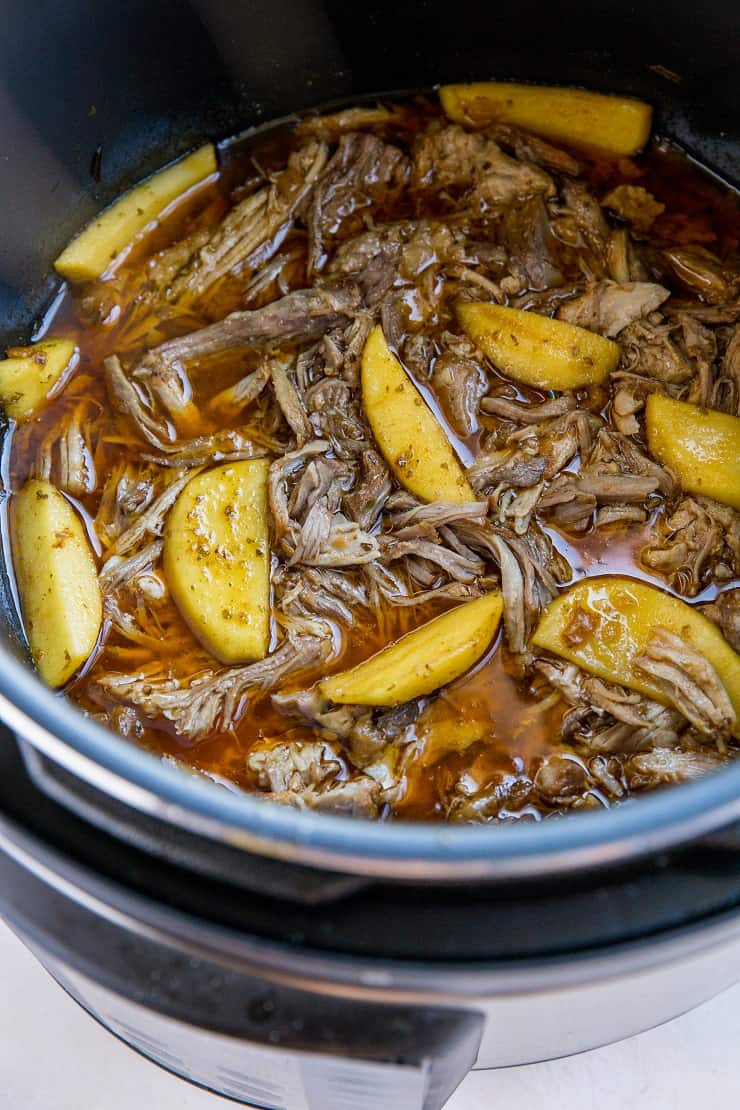 Instant Pot Pulled Pork and Apples is easy to prepare and results in the most mouth-watering shredded pork. This simple recipe is versatile and amazing for sharing with friends and family. Recipe includes instructions for pressure cooker and Crock Pot.
Did I ever tell you the story about my obsession with shredded meat? It's a short one. I'm obsessed.
Chicken, beef, pork…if it's tender, saucy and pulled, I am in.
I've posted many recipes for pulled pork in the past…some with BBQ sauce, some in the crock pot, some in the Instant Pot, a couple carnitas-style recipes…no matter how you shred it, pulled pork is always an epic crowd-pleaser.
For this rendition, we're making pulled pork in the Instant Pot with apples and apple cider. If you've never tried the combination of pork and apples, I assure it, it is magnificent…there's a reason why it's a thing.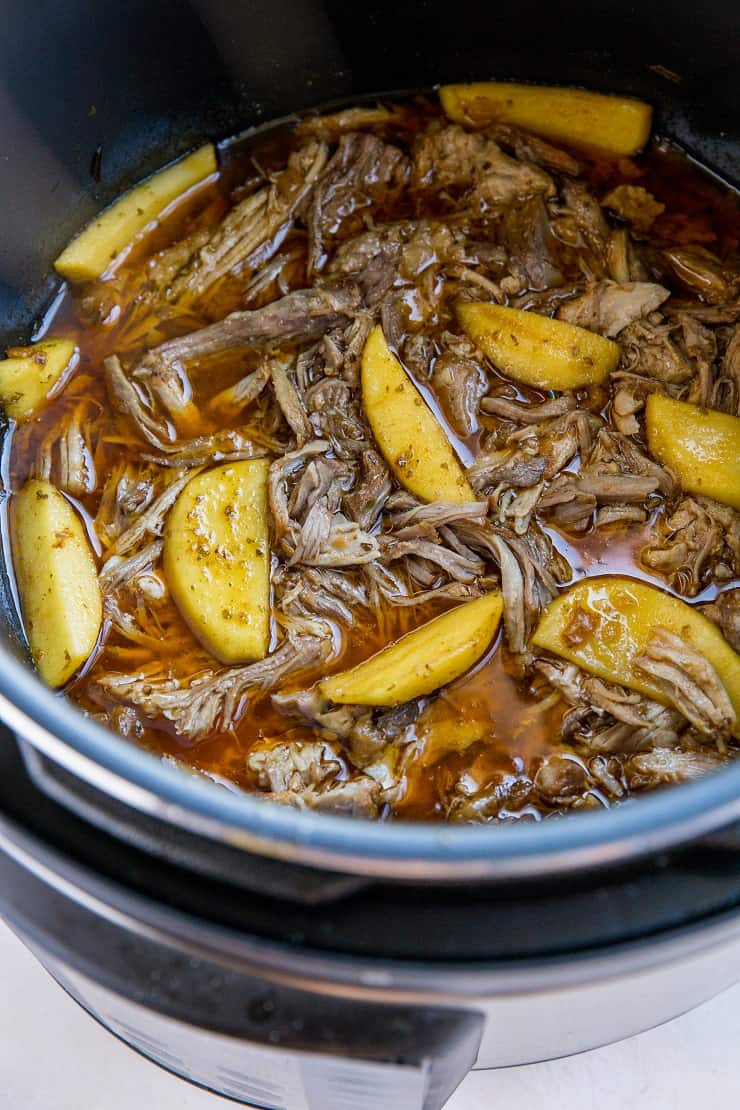 This recipe couldn't be any easier to make. The end result is a perfectly tender, sweet and savory dish that has FALL written all over it.
Use it for sandwiches, tacos, bowls, or serve it straight-up with roasted or sauteed vegetables for a low-carb dinner.
Let's get to it!
Read More

about Instant Pot Pulled Pork and Apples (With a Crock Pot Option)