Paleo eggnog latte with homemade vegan eggnog. This festive beverage is naturally sweetened and dairy-free.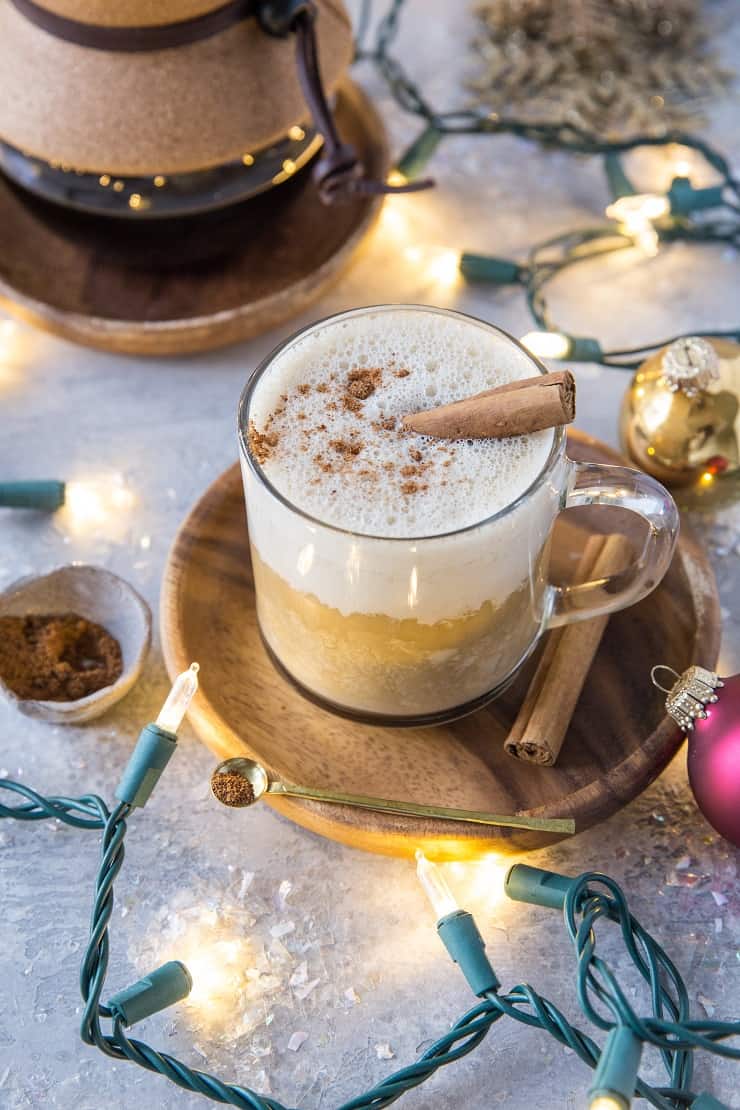 As you know, I'm a daily drinker of the bulletproof coffee, but from time to time, I enjoy an afternoon homemade coffee treat such as a Pumpkin Spice Latte, or an Eggnog Latte. While I do enjoy a nice holiday-inspired treat, I'd choose a hot beverage over a Christmas cookie if you can believe it.
There's something about sipping on something warm, warmly spiced, festive, and ever so slightly sweet that just brings all the holiday cheer to your heart and soul.
Sometimes that special something is straight up coffee and whisky during a day of snowboarding, and sometimes that special something is an eggnog latte.
After whipping up The BEST Vegan Eggnog a couple weeks back, I went on an Eggnog Latte kick (using decaf coffee, because girl's gotta sleep, you know?).
Read More

about Paleo Eggnog Latte (vegan)