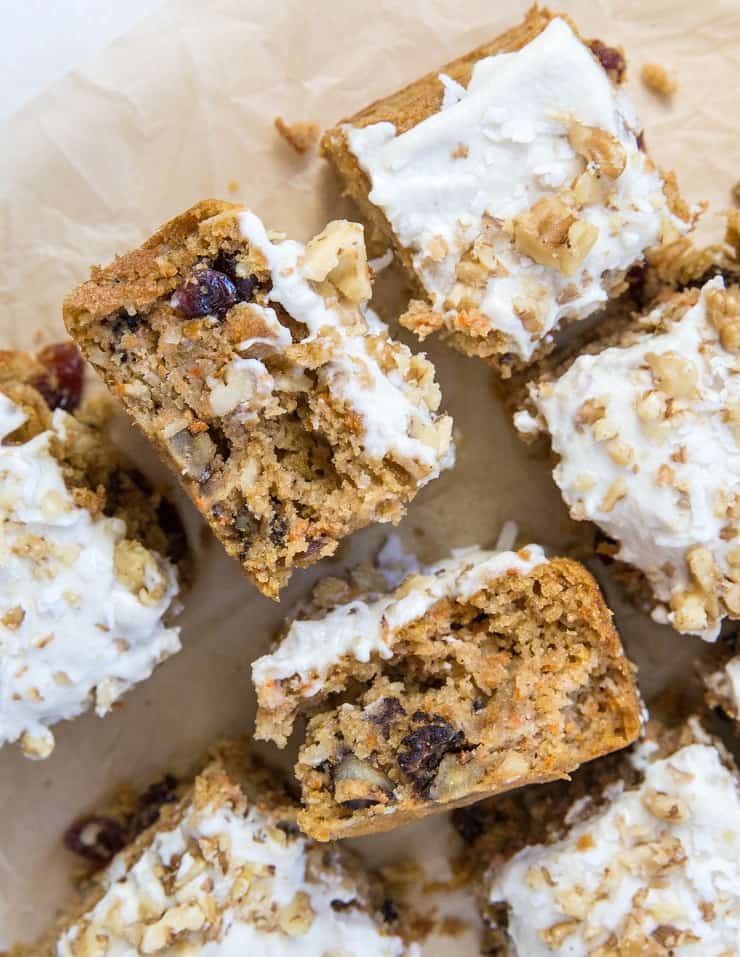 Keto-friendly Carrot Cake made with almond flour and Truvia® Natural Sweetener for a carb-conscious take on the classic dessert! Use up your pantry items to take an "all-but-the-kitchen-sink" approach!
Spring is in the air, and I don't know about you, but I'm taking spring cleaning to a whole new level with this carrot cake! Not only is this cake magically delicious, but it's a perfect placement for those forgotten pantry items like flour, dried fruit, nuts, seeds, shredded coconut, etc.
While I use dried cranberries, walnuts, cashews, and shredded coconut, you can swap them out for what you have on-hand (think: pecans, almonds, sunflower seeds, pumpkin seeds, raisins, dried blueberries, etc) – no need to go to the bulk bins at the grocery store when you already have ingredients that will work in your pantry!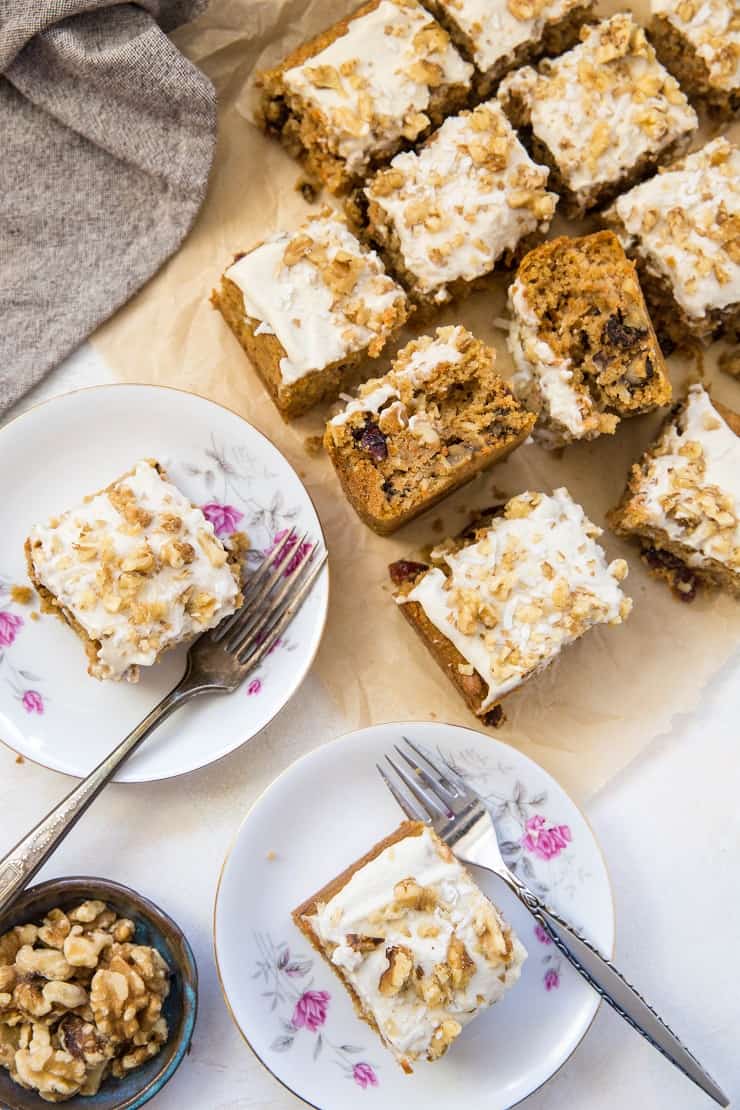 If you're like me and could eat carrot cake every day of your life, you're going to go wild over this recipe. This keto-friendly Carrot Cake is tasty enough to eat just about any time of day – breakfast included! PLUS, while the cake is plenty flavorful on its own, the Vegan Cream Cheese Frosting levels up the whole experience.
Read More

about Low-Carb Carrot Cake