Glorious day, Chioggia beets! Have you ever seen one? Finding a Chioggia beet is the equivalent of spotting a two-headed komodo dragon window shopping on the streets of San Francisco.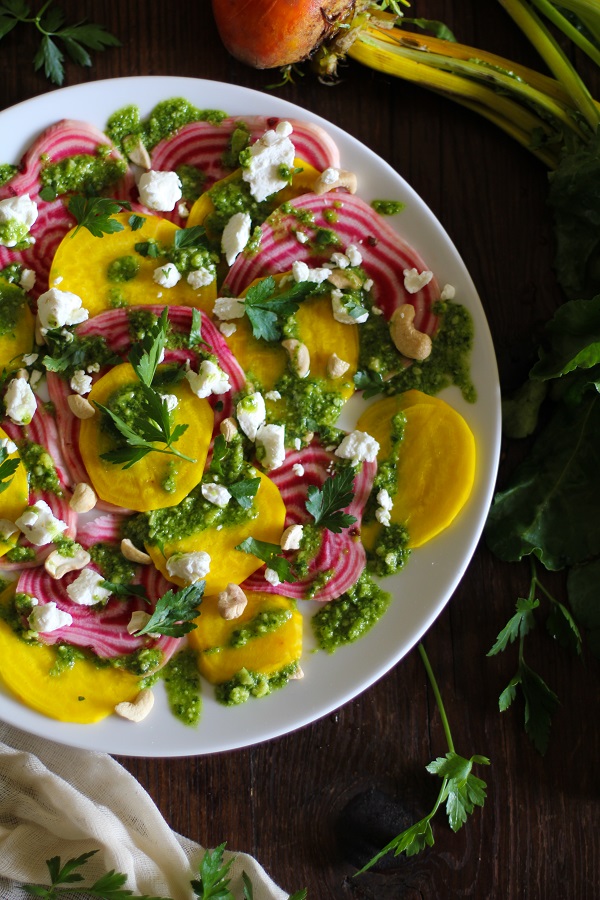 You know you can always find realistic and accurate similes here at hometown The Roasted Root.
Chioggia beets have pink skin, and when you slice into them, you're pleasantly greeted by vibrant stripes that look like a candy cane. This is exactly why the vibrant root is nicknamed the candy stripe beet.
While I'm proud of the wide selection of produce our local grocery store carries, it's very rare for us to be graced with the presence of the Chioggia beet. Since I frequent the root vegetable section, I always take stock of what's available and am thrilled when something new pops up. A few weeks ago, I noticed a handful of chioggias being overshadowed by a pile of goldens and enthusiastically scooped up all the beets. I immediately knew some hot and heavy slicing was in my future.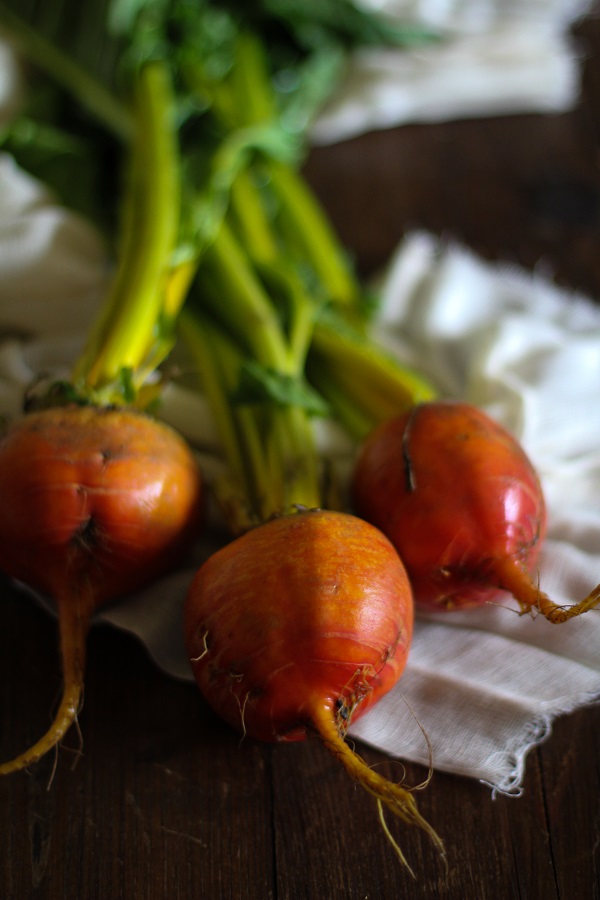 Both Chioggia beets and golden beets are sweeter than red beets. For this reason, slicing them thinly and leaving them raw makes for a snappy and incredibly nutritious snack. Lately I've been enjoying super raw superfood salads. Because beets are full of B vitamins, minerals, and antioxidants, I always feel like a tricked-out grown up when I eat me some raw beets.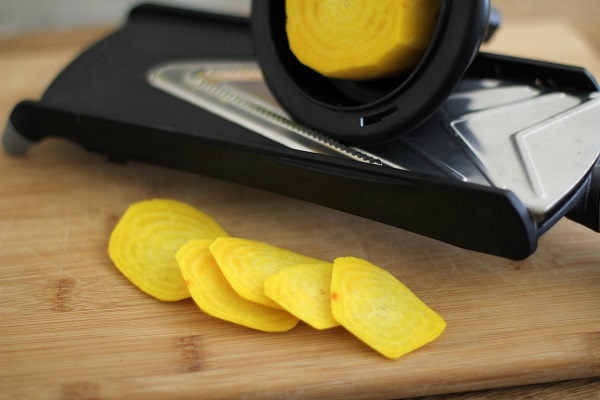 I used my trusty mandolin slicer
to do all the dirty work because let's face it: my motor skills are not fine-tuned enough to thinly slice anything using a knife.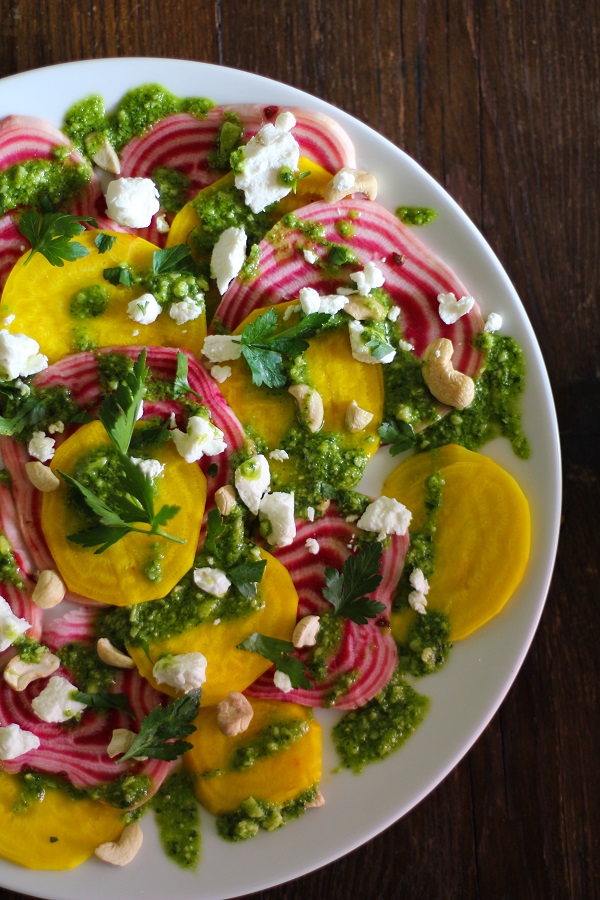 Did you see my 4 Ways to Make Pesto Without Basil post on Oh My Veggies? I drizzled some of the parsley pesto over the sliced beets and added goat cheese and chopped cashews. Parsley is also a very cleansing food, particularly for the liver. So what I'm getting at is this salad makes for an excellent detox to your weeknight weekend bottle-of-wine-bar-of-chocolate debauchery.
If you're looking for a pretty and healthy appetizer, you've got one right here! In the event you spot a Chioggia beet at the grocery store or a two-headed komodo dragon window shopping on the streets of San Francisco, trust yourself to make good decisions.
Sliced Chioggia Beet Salad with Parsley Pesto and Goat Cheese
A fresh, unique winter salad plate featuring beets!
Ingredients
1

medium chioggia beet

sliced

1

medium golden beet

sliced

2

ounces

goat cheese

2

tablespoons

raw cashews

Parsely pesto to taste
Instructions
Prepare the parsley pesto according to instructions.

Wash the beets and peel them.

Using a mandolin slicer, thinly slice the beets and arrange them on a plate.

Sprinkle on the goat cheese and cashew pieces. Drizzle desired amount of parsley pesto over everything.

Serve alongside your favorite entre.
Nutrition