Shaved brussels sprouts salad with avocado, blueberries, apples, walnuts, and citrus dressing – a healthful and vibrant salad for any time of year!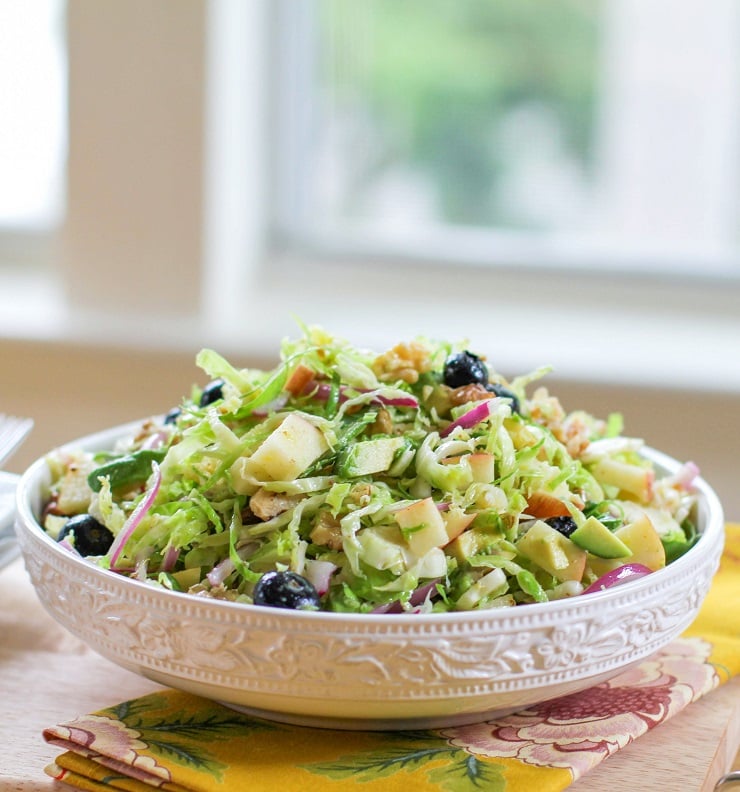 Today at 11:23 AM pacific time, I turn twenty-seven years old!
I'm over the meadow and through the woods, that's for sure. Sign me up for water aerobics, I've got joints to preserve! Twenty-seven spells aaaahdult in at least ten languages and I'd like to say 27 buys me some wisdom but this aaaahdult still feels 15.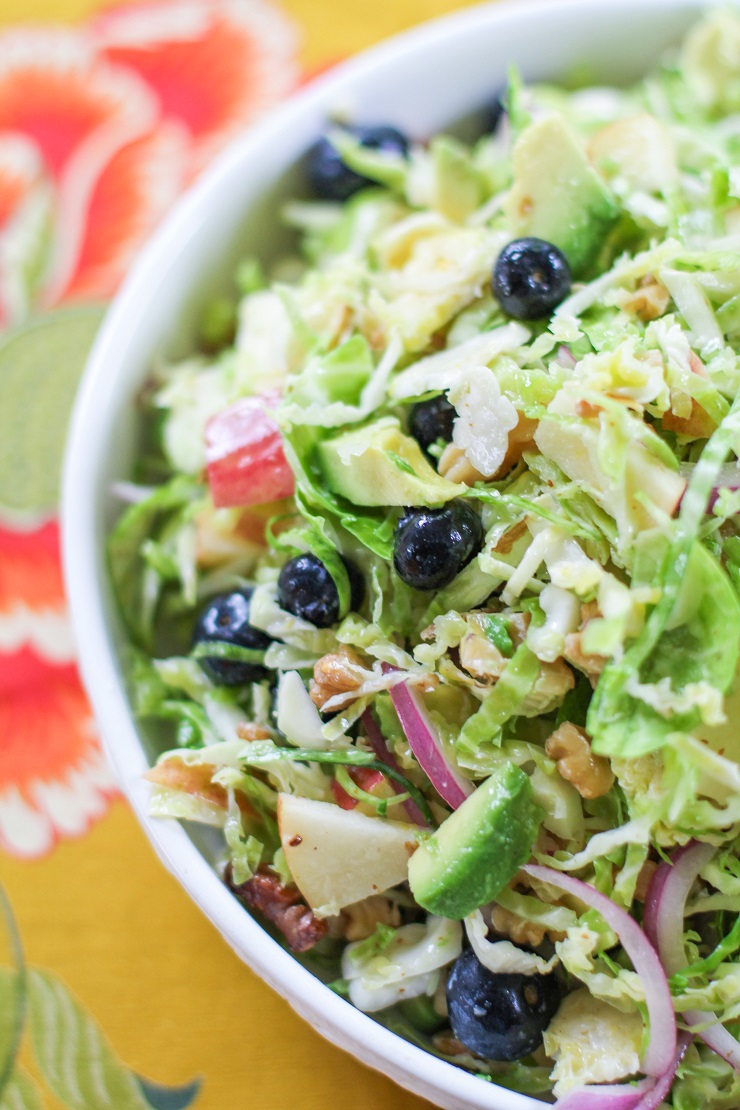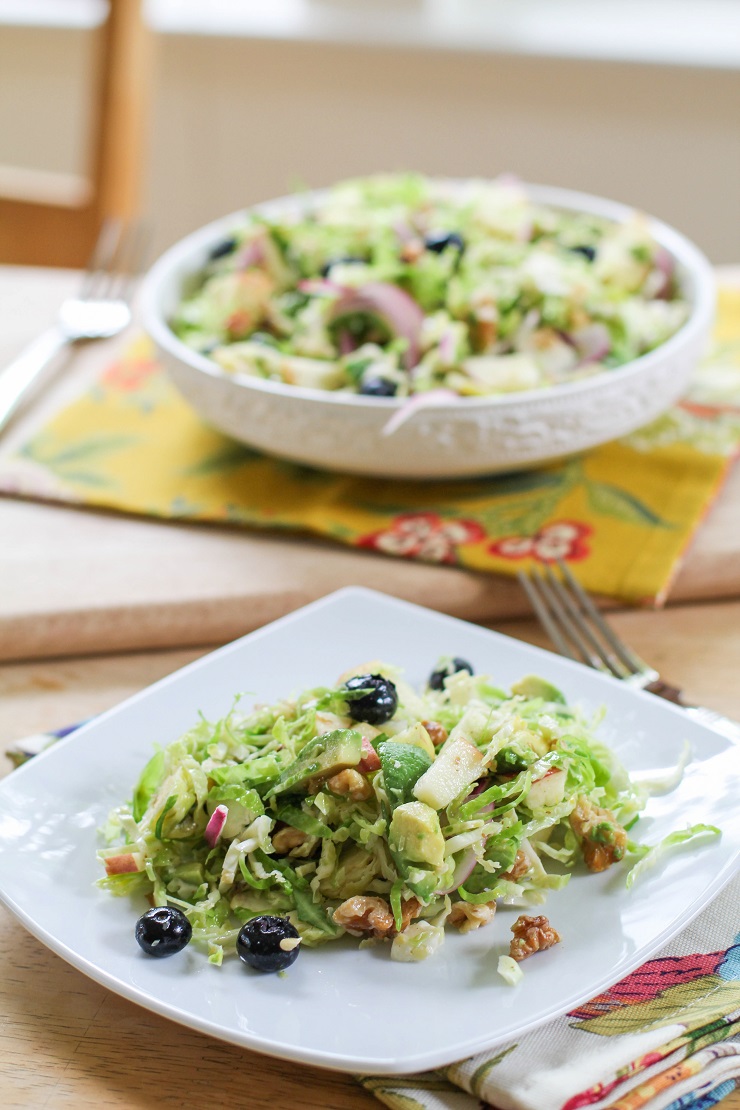 In my ripe state, there are little things I remind myself all the time. Lessons learned that I get to re-learn quarterly until they hopefully stick.
Here are some oldies but goodies:
Trust yourself. Embrace vulnerability. Seek beauty…every day. Stand tall and stand your ground. Utilize your resources. You don't get what you don't ask for. Harrison Ford was a hunk when he was 27. Eat fiber.
It would be appropriate to show you something dripping with chocolate and peanut butter today but I have something that suits my fancy all the same. It's a shaved Brussels sprouts salad with all sorts of goodies like blueberries, apple, walnuts, avocado and a homemade dressing.
Tools I Used to Prepare this Recipe:
While I typically don't use the terms, "addicting" and "salad" in the same sentence, this salad was addicting. I et it dead. If you have never shaved Brussels sprouts and made a salad out of them, I definitely recommend it!