Shaved brussels sprouts salad with avocado, blueberries, apples, walnuts, and citrus dressing – a healthful and vibrant salad for any time of year!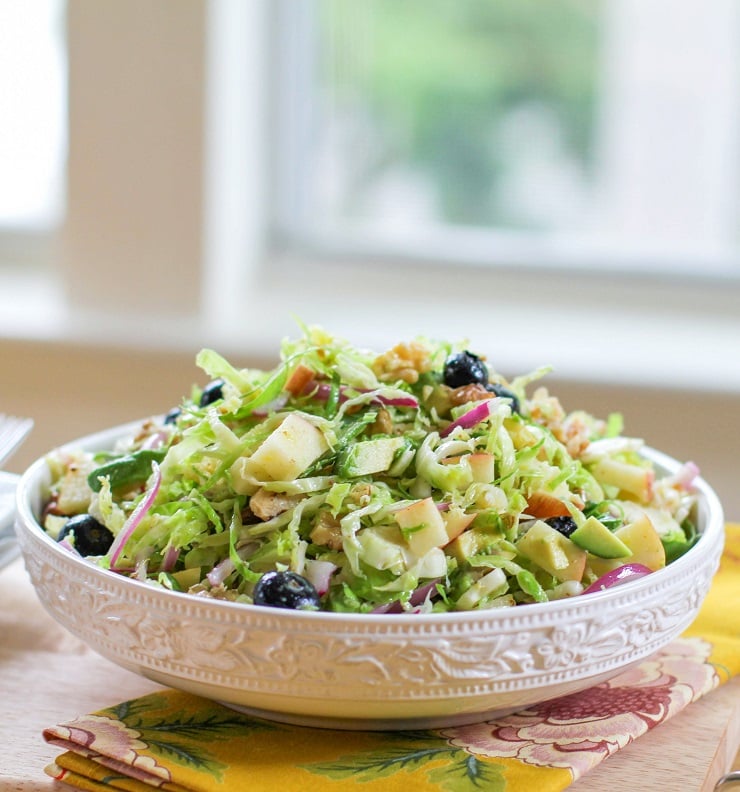 Today at 11:23 AM pacific time, I turn twenty-seven years old!
I'm over the meadow and through the woods, that's for sure. Sign me up for water aerobics, I've got joints to preserve!
Twenty-seven spells adult in at least ten languages and I'd like to say 27 buys me some wisdom but this adult still feels 15.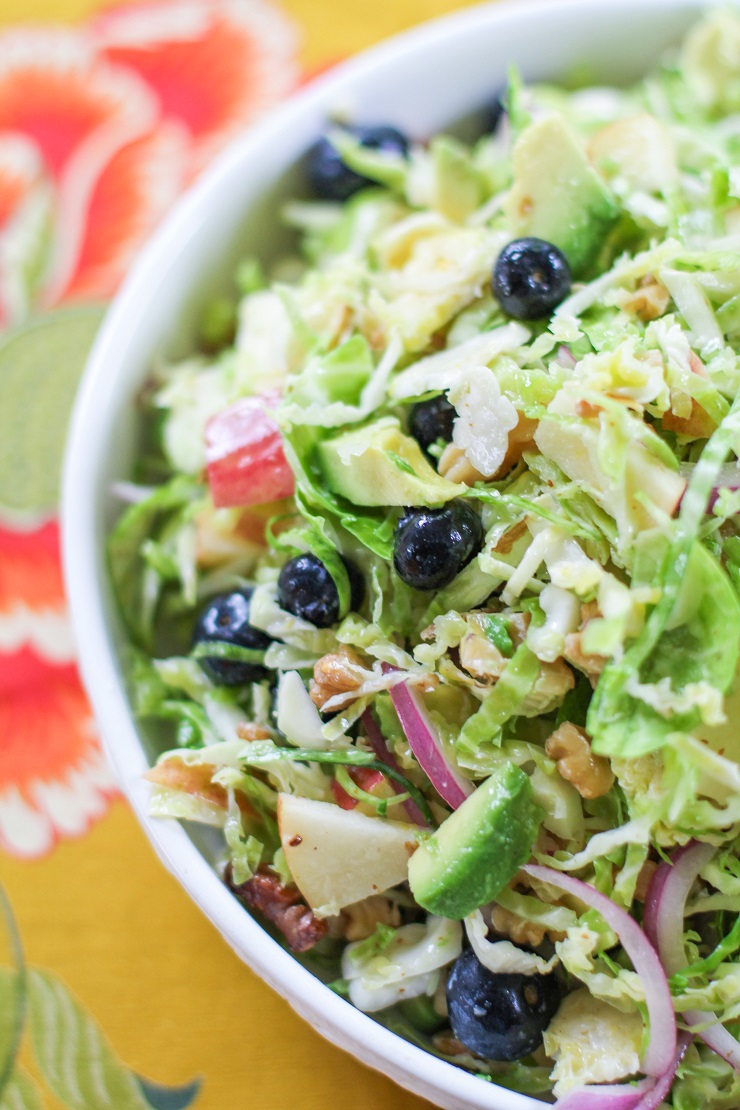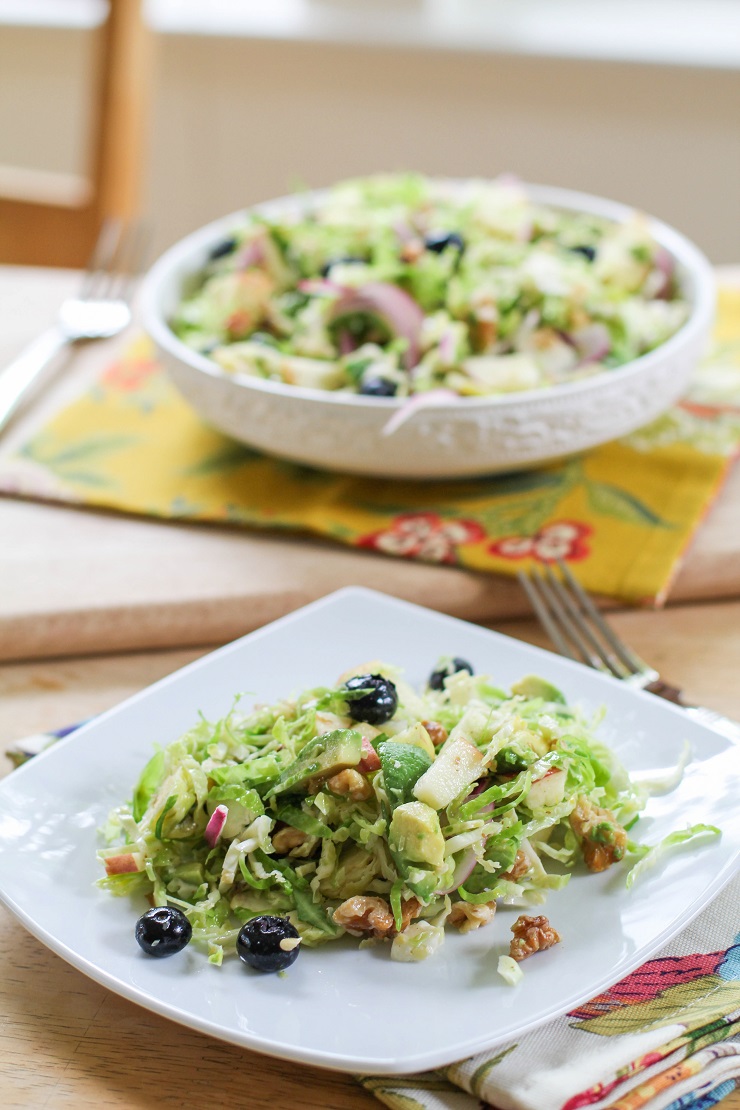 In my ripe state, there are little things I remind myself all the time. Lessons learned that I get to re-learn quarterly until they hopefully stick.
Here are some oldies but goodies:
Trust yourself. Embrace vulnerability. Seek beauty…every day. Stand tall and stand your ground. Utilize your resources. You don't get what you don't ask for. Harrison Ford was a hunk when he was 27. Eat fiber.
It would be appropriate to show you something dripping with chocolate and peanut butter today but I have something that suits my fancy all the same. It's a shaved Brussels sprouts salad with all sorts of goodies like blueberries, apple, walnuts, avocado and a homemade dressing.
While I typically don't use the terms, "addicting" and "salad" in the same sentence, this salad was addicting. I et it dead.
If you have never shaved Brussels sprouts and made a salad out of them, I definitely recommend it!
Shaved Brussels Sprouts Salad
Delicious shaved brussels sprouts salad with blueberries, apple, walnuts, and more! A refreshing yet satisfying dish!
Ingredients
1 1/2

pounds

brussels sprouts

trimmed and thinly sliced

1

large avocado

diced

2/3

cup

blueberries

1

large apple

peeled, cored, and chopped

1/2

cup

red onion

thinly sliced

2/3

cup

raw or roasted walnuts
Instructions
Rinse the brussels sprouts well and chop off the tough ends and discard. Hold the brussel sprout on its side with one hand while using a sharp knife to thinly slice it using the other hand - you're looking for very thin strands. Repeat for all of the brussels sprouts.

Add all of the salad ingredients, including the shaved brussels sprouts to a large mixing bowl.

Stir together the ingredients for the salad dressing in a measuring cup or mixing bowl.

Pour desired amount of the salad dressing over the salad and toss until everything is well coated. Taste the salad for flavor and add sea salt to taste.

Serve with your main entrée and enjoy!
Nutrition
Serving:
1
Serving (of 4)
|
Calories:
445
kcal
|
Carbohydrates:
35
g
|
Protein:
11
g
|
Fat:
33
g
|
Fiber:
15
g
|
Sugar:
20
g