The folks at Rubbermaid got in touch with me a couple of months ago, asking if I wanted to try out their FreshWorks Produce Saver containers and participate in their challenge – to compare the freshness of produce stored in their containers over a few-week period, versus the freshness of produce not kept in the containers. My response was a resounding YES. Quality food storage containers are crucial in my kitchen, and keeping my fruit and veggies fresher longer? YES PLEASE!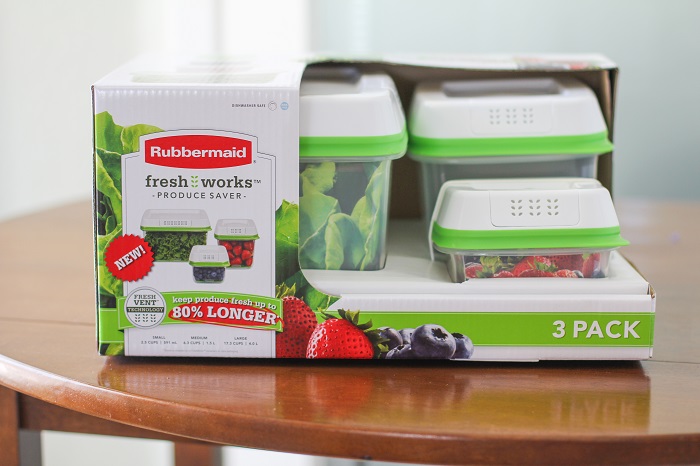 Let's back up a bit…
I grew up in a humble family of six, so the, "waste not, want not" mantra has been ingrained in me since birth, and wise use of resources was a habit I picked up from an early age. Due to my occupation, I face the same challenge as large households – using up fresh produce before it goes bad. Zen and the Art of Produce Maintenance is quite literally always on my mind. I plan carefully each week, dole out extra food to friends and family, and make a point of only buying what I think I can use. As much as possible, I try to stick to the FIFO (first in, first out) method of produce maintenance in order to ensure I use everything in its freshest state. But, sometimes that's not enough.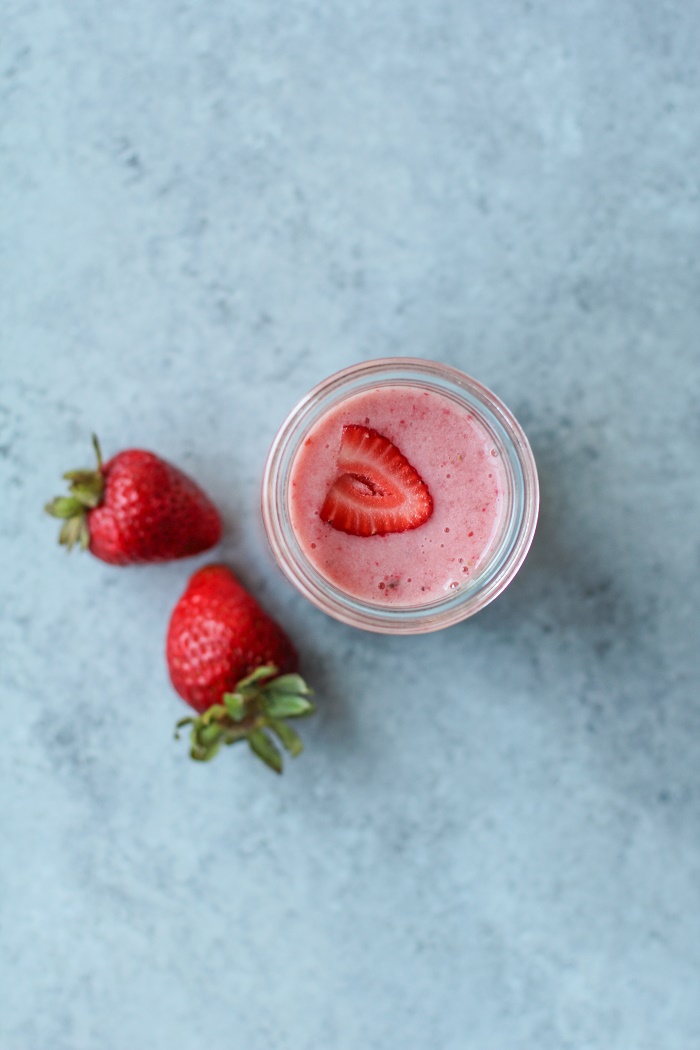 Can you relate?
Sometimes you bite off a liiiiittle more than you can chew at the farmer's market and come home with far more produce than you can use. Sometimes you can't get through all your CSA fruit and veggies. Sometimes berries, pineapple, mangoes, summer or winter squash (you name it) go on sale and you buy them in all their bulky glory with majestic plans of creating x, y, and z recipe you saw on pinterest, yet somehow days pass and said recipes fall to the wayside. Sometimes you forget to freeze said produce (or said produce is not freezer-friendly), and all you need is for it to just.stay.fresh.a.little.longer…before you know it, you have multiple science experiments growing in your refer. And this happens more frequently than you'd like to admit.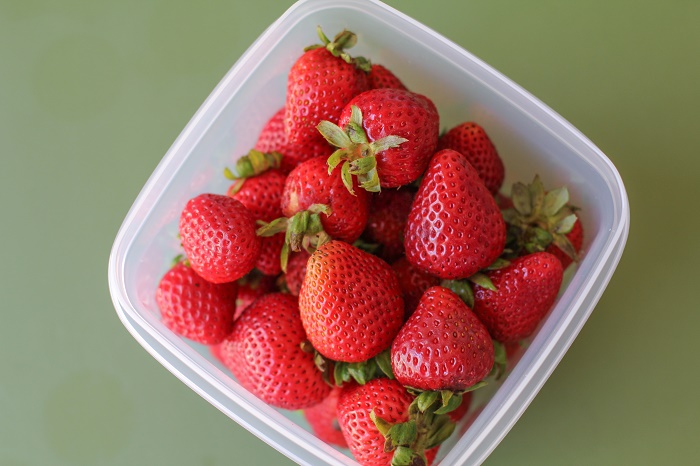 Enter: Our solution – FreshWorks Produce Saver Containers by Rubbermaid.
These things are spectacular.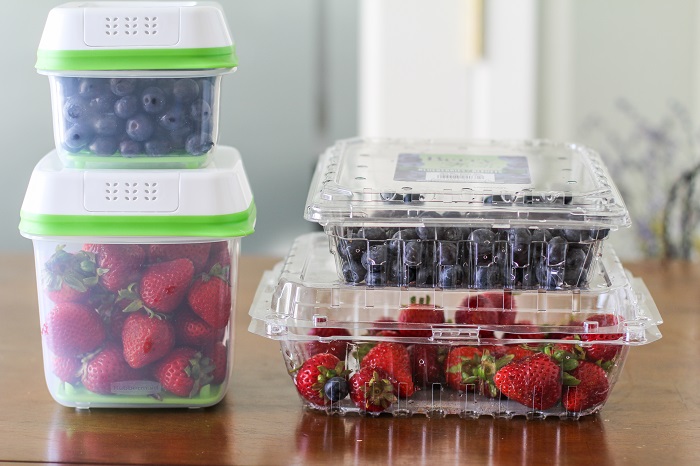 I was super excited when I received these containers because I knew they'd help solve my revolving dilemma of keeping my produce fresh and usable. I performed a little test to see just how long the containers would keep my produce alive.
Here's what I did to test out the FreshWorks containers in my own kitchen: I picked up some blueberries and strawberries from the grocery store, and when I got home, I immediately transferred half of my berries in the FreshWorks containers, and left half of them in their original packaging.
I put all of the berries in the refrigerator…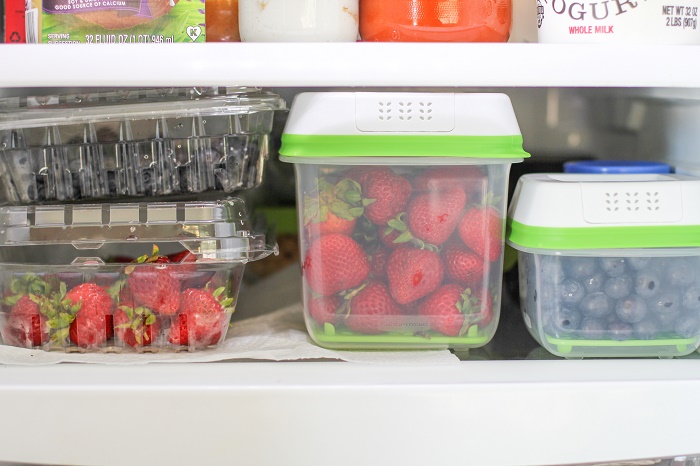 …and did a side-by-side comparison after 20 days.
At the end of 20 days, here is what my blueberries looked like – the ones that had been kept in the containers are on the left, and the ones left in the original plastic tray are on the right.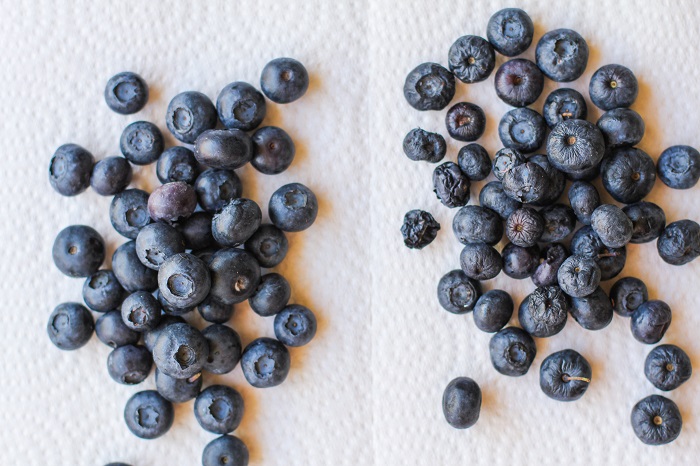 As for my strawberries…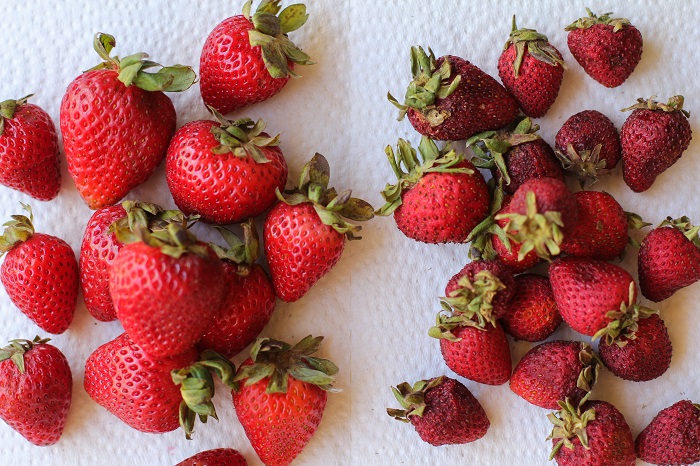 The strawberries that were kept in the FreshWorks containers are on the left, where the ones left in original packaging are on the right.
You can see the berries that were kept in the containers for 20 days still look (and taste!) fresh and ready to eat, whereas the ones that weren't put in containers became shriveled up, hard, and not super palatable. I was pretty amazed by how fresh and vibrant the berries were that had been kept in the containers…it was almost as though I had just purchased them. Immediately after inspecting the berries, I got a hankering for a smoothie, so I tossed some of the strawberries in a blender and went to town. And they're still fresh. There's really no question as to whether or not these containers help you manage a waste-free household…they simply do.
Here's what you need to know about FreshWorks containers:
FreshWorks features revolutionary FreshVent™ technology to regulate the flow of oxygen and carbon dioxide, while the CrispTray™ helps reduce moisture and spoilage to keep produce fresher for up to 80% longer.

Available in three different sizes to fit all produce needs, the FreshWorks Produce Saver can hold many types of produce, from berries to leafy greens:

Small (2.5 Cups): Ideal for small berries and leftover chopped vegetables

Medium (6.3 Cups): Perfect for strawberries, chopped pineapple, peaches, etc.

Large (17.3 Cups): Great for leafy greens or even leftover meals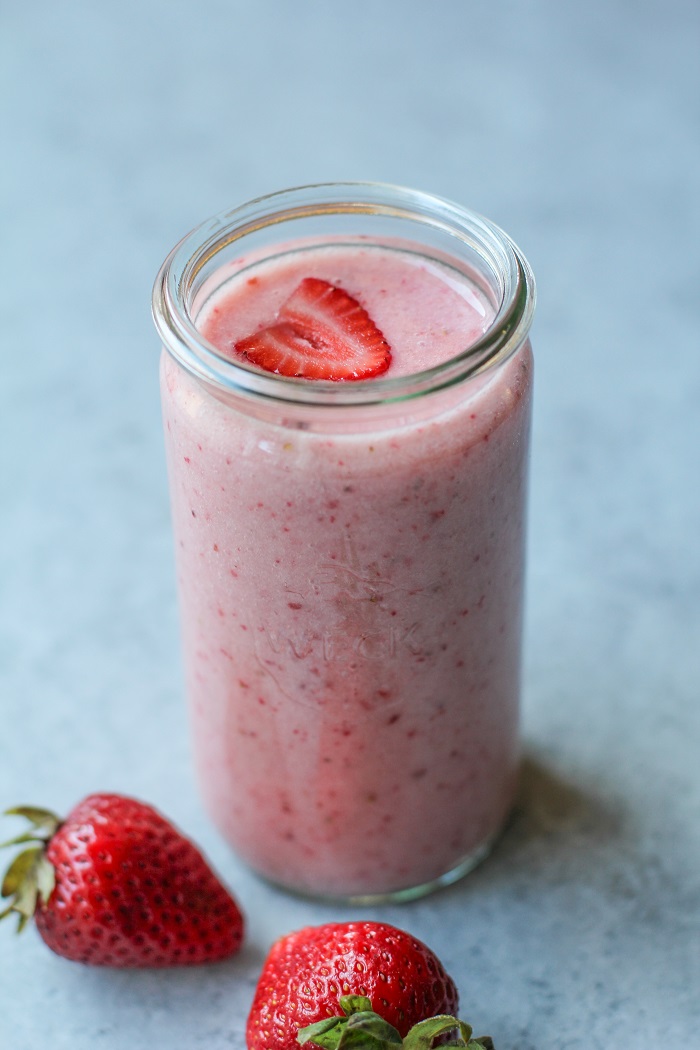 Fun (not so fun) Facts: Americans waste about 23 billion pounds of fresh produce each year because it spoils before we can eat it – that's 187 pounds per household! From a monetary standpoint, this comes down to Americans throwing away $24 billion worth of produce each year – about $192 per household that could be saved every year.
It can be easy to overlook how much food goes to waste in our households, but with some careful planning and wise use of resources, we can virtually eliminate this problem.
And with that, I'll leave you with this vibrant Strawberry Ginger Coconut Smoothie recipe –
Strawberry Ginger Coconut Smoothie
Strawberry Ginger Coconut Smoothie is fresh, flavorful, and nutritious.
Servings:
1
large smoothie
Ingredients
1

ripe banana

peeled and frozen

1

cup

ripe strawberries

halved

3/4

cup

coconut milk*

5

ice cubes

1

teaspoon

fresh ginger

peeled and grated

2

teaspoons

fresh lemon juice

1

teaspoons

pure maple syrup*

optional
Instructions
Add all of the ingredients for the smoothie to a high-powered blender, and blend until smooth. If necessary, add more coconut milk to help the blender blend.

Pour into a big glass and enjoy!
Notes
*You can use full-fat canned coconut milk, light coconut milk, coconut milk from a carton, or any non-dairy milk of choice
Nutrition
I received product samples for review purposes. Opinions are my own.