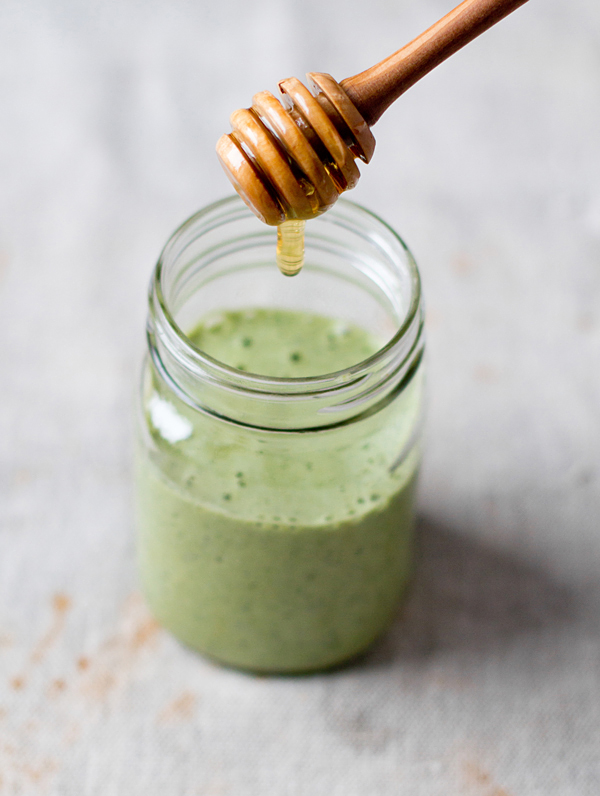 Photos by Rikki Snyder
We are one week into 2014 and it's already flying by like a freight train! Can we sloooow it down and check in with each other? Can we cozy up with coffee next to a fire and chat about life? Can we have a Fireside Chat with Julia? Let's do that.
In our fireside chat, we can talk about the state of the union..errr…our lives. We could balance our work and play budget, and talk about the coming year. We can talk about now and how we really are. How are you, my furry friends? Would you like some more coffee? Our Fireside Chat coffee pot is always full. It's magic.
During this chat, we would lay it on each other thick. Like whoa. And that's what I'm about to do. I've got some great newses….and I want to share them with you in the most natural way. With coffee, fire, messy hair, and pajamas.
First off, as of Jan 1, my second cookbook, Let Them Eat Kale!
, is signed, sealed, delivered! I turned in my manuscript to my publisher, and from here, it goes through a series of edits. Once the final manuscript is approved, it gets shipped off to the printers and then becomes available for your hands and coffee table. Once things settle down, I will be writing a series on my blog about what it's like to write a cookbook. Would you read it? IIIIIII hope so!
My second awesome hunk of news is one day a week, I will be posting a recipe over at my good friend Kiersten's blog, Oh My Veggies. Kiersten and I bonded months ago over the process of writing a cookbook. She is currently at the tail end of writing a vegetarian recipe book for freezer recipes. Make ahead, freeze, re-heat, devour. YUM! I have always adored her blog, and feel like it's completely surreal that I have a chance to share my recipes over on her site.
Which brings me to my third hunk of news. I am actually CONTRIBUTING TO KIERSTEN'S COOKBOOK!! WHAAAAAAAT! Me, myself, I, Kare, Meg, and McKel, are all developing recipes RIGHT NOW that will be going into Kiersten's freezer vegetarian cookbook. I'm on cloud. freaking. nine. !! I love that this cookbook is collaborative, with several voices and alllll sorts of cooking styles…the synergy is so thick, you can cut it with a knife! IMO, this book will be top notch. Top Shelf, single malt, aged 70 years top…freaking…notch!
So for my very first post over at OMV, I am sharing with you my go-to kale-ginger detox smoothie. Kiersten had the bright idea of posting a series of smoothies for the post-holiday-return-to-normalcy-dance. AND her good friend Rikki Snyder took alllll the photos! Aren't they wonderful? She's a photography ninja.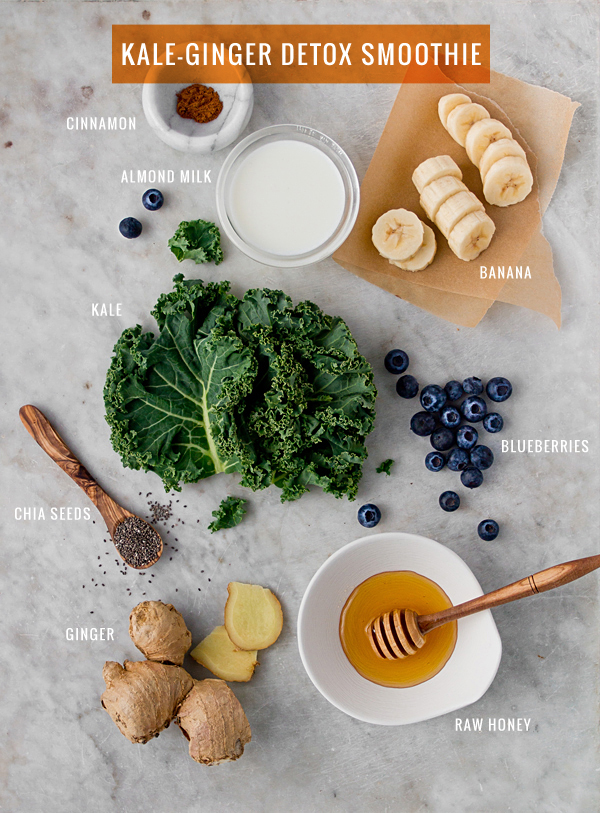 Phew! That would conclude my here and now portion of my Fireside Chat, and now it's your turn, my friends. Tell me anything and everything. Tell me about your best friend. Tell me about your dreams, pet peeves, favorite wine varietal. Lay it on me thick and good!
And here's that smoothie I've been talking about:
Kale Ginger Detox Smoothie
An incredibly tasty way of getting in your detoxifying favorites!
Ingredients
1

large ripe banana

peeled and frozen

1/2

cup

fresh blueberries

2

teaspoons

fresh ginger

peeled and chopped

1

cup

kale leaves

loosely packed

1

cup

unsweetened almond milk

1

tablespoon

chia seeds

1/8

teaspoon

ground cinnamon

2

teaspoons

honey

or more to taste

1/2

cup

ice
Instructions
Add all ingredients to a blender and blend until completely smooth. Pour into a glass and enjoy!
Nutrition