Learn how to make Chile Colorado Sauce at home for marinating your meats and flavoring your Mexican meals!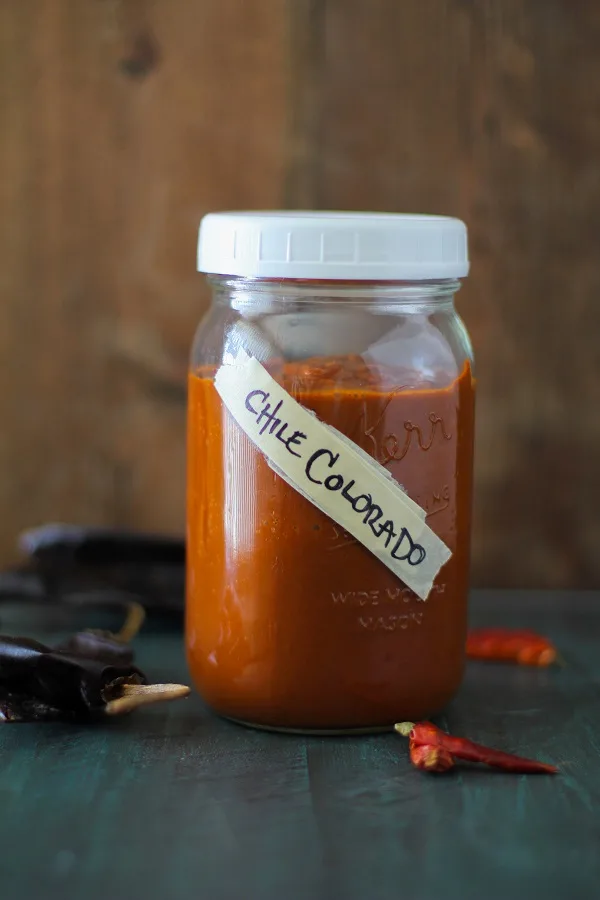 Chile freaking Colorado sauce, guys!
I love it almost as much as I love the show, White Collar, and I love it 56,128,782∞ times more than I love doing my taxes.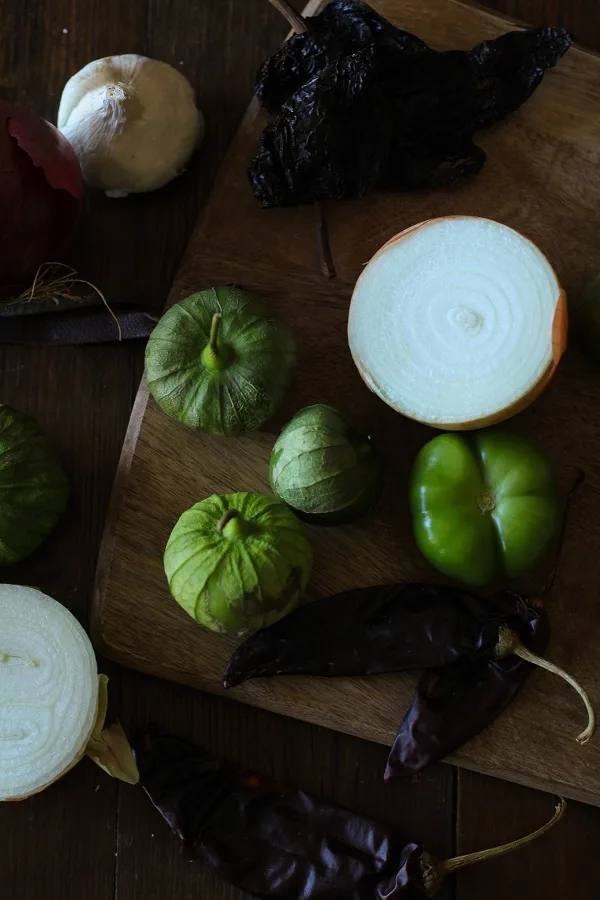 It's been a hot minute since we've done some good old fashioned saucing up in here.
You know how I love my sauces, but I've been getting carried away with this and that and all the pancakes, so sauces haven't been at the forefront of my mind.
Except for Chile Colorado Sauce. Which is never not on my mind.
Whenever I go out for Mexican food (which isn't often these days), I always have a difficult time deciding what to order. Do I want beefy Chile Colorado? Chicken mole? Some sort of 7-meat molcajete? Decisions, decisions, I must eat like it's my last meal, so I had better make it count.
Because I just love making sauces homemade, Chile Colorado sauce has been a big To Do for quite some time. And looky here, I finally made it!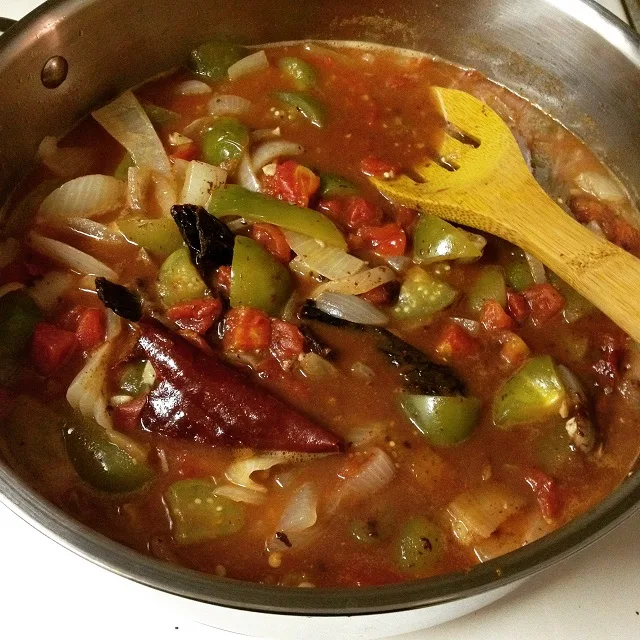 How to make Chile Colorado Sauce:
It's really quite simple. All's you do is some sautéing, simmering, and blending. WHAMO: amazing Chile Colorado sauce for all of your consumables.
Swaddle it up with rice and beans in a corn tortilla, and you're in the money.
The recipe makes quite a bit of sauce, so you can easily make 2 or 3 big meals with it.
Chile Colorado's a blast to have around. I mean, do you remember when I was hungover from New Years and I showed you my hangover cure breakfast, which happened to be marinated in Chile Colorado sauce? That was a blast.
Wait, I even took a legit photo of the cure…whilst hungover…because that's how dedicated I am to capturing moments of culinary bliss that happen to absolve the pain of no longer having the alcohol tolerance of a 17 21 year-old:
Gorgeous, ain't she? Makes you feel like you should be hungover every weekend. Kind of. Not really.
You'll be seeing a pretty choice use of the sauce tomorrow. In the meantime, grab a straw.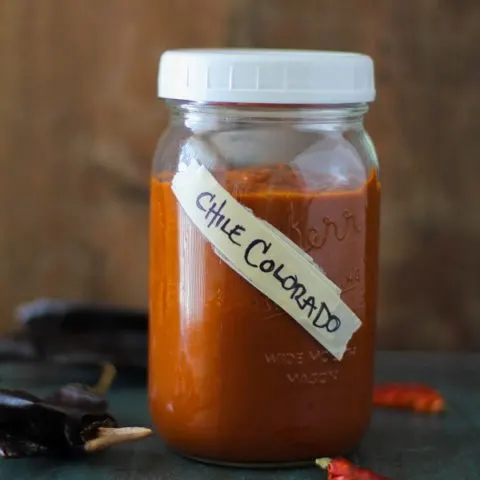 Homemade Chile Colorado Sauce
Total Time:
1 hour
15 minutes
A delicious recipe for Chile Colorado sauce for cooking pork, chicken, beef, or using as enchilada or taco sauce.
Ingredients
3 tablespoons grapeseed or olive oil
3 large white onions, sliced
8 cloves garlic, minced
6 large tomatillos, peeled, washed, and chopped
3 dried ancho chilies, soaked and seeded
3 dried guajillo chilies, soaked and seeded
1 14- ounce can diced tomatoes, undrained
2 tablespoons tomato paste
2 cups low-sodium chicken broth
1 ounce Mexican chocolate or dark chocolate
1 teaspoon sea salt, to taste
Instructions
Bring a kettle of water to a boil. Add the dried chiles to a large mixing bowl and cover them with hot water. Allow chiles to soak 2 to 3 minutes, until re-hydrated. Strain the water and remove the stems and seeds from the chiles. Set aside. Note: For a spicier sauce, save some of the seeds so that you may add them to the sauce.
In a large skillet, heat the oil to medium. Add the onions and saute, stirring occasionally until translucent, about 10 to 12 minutes.
Add the tomatillos and garlic and saute another 5 minutes.
Add the re-hydrated chiles, diced tomatoes, tomato paste, broth, and chocolate. Bring mixture to a full boil, then reduce the heat to a simmer. Cover the skillet and allow mixture to cook 45 minutes to 1 hour.
Add the contents from the skillet to a blender and blend until completely smooth. Be sure to keep the lid of the blender slightly cracked to allow steam to escape.
Taste the sauce for flavor and add sea salt to taste.
If you aren't using the sauce immediately for a recipe, store it in a large seal-able glass jar in the refrigerator for up to 3 weeks. You can also freeze the sauce.
Nutrition Information
Yield

5
Serving Size

1/2 cup
Amount Per Serving
Calories

177
Total Fat

10g
Unsaturated Fat

0g
Carbohydrates

19g
Fiber

2g
Sugar

12g
Protein

5g