When it comes to giving gifts, I aim to take the thoughtful and practical approach. On the flipside, I don't care much to receive gifts, but I get the most amount of enjoyment out of the gifts that are – you guessed it – thoughtful and practical.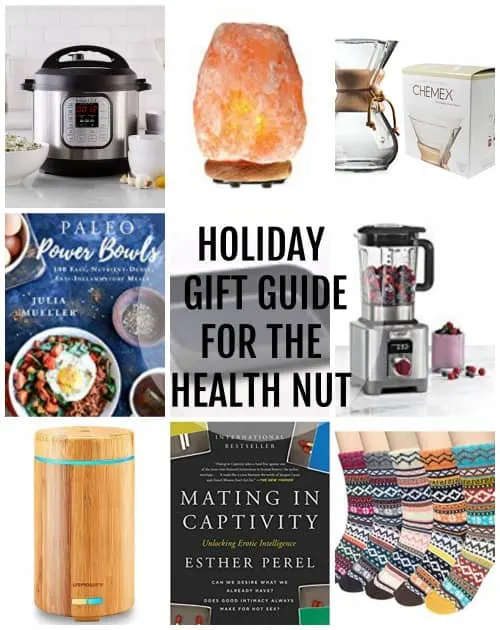 While I'm not big on the materialism of the holidays, I love the concept of giving to people in ways that improve their overall health and life. The way I see it, if you're going to put time, energy, money, or effort into giving, it should be in a way that is highly beneficial to the person.
With this said, you can imagine my holiday gift guide is focused on gifts that are designed to be useful and ideally bring about better health and joy. In this sense, you could say this is a Gift Guide for the health nut, cooking fiend/aspiring meal prep-er, or for those always looking to forge new habits or optimize health or wellness.
Everything I have included in this gift guide are items I have used to the max and continue to get a ton of value out of. Each item is either a part of my daily routine, used regularly in my weekly meal prep, or has been used to bring a higher level of wellness to my life. I hope you find these simple gifts as valuable as I do!
Please do let me know if you have any questions, and feel free to comment below telling me what gifts you find useful to add to the mix!
Health/Wellness Books:
Paleo Power Bowls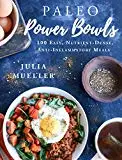 – a gift for the New Year! My latest cookbook, Paleo Power Bowls, will be published on January 21, 2019. In this sense, the book will unfortunately not be ready for wrapping up and gifting during this holiday season, but it will be available just in time for forging healthy habits in the New Year. Snag a copy for your loved ones, who enjoy nutritious home-cooked meals, or are looking to make changes in their health. Shameless plug, I know.
Healthy Gut, Healthy You by Dr. Michael Ruscio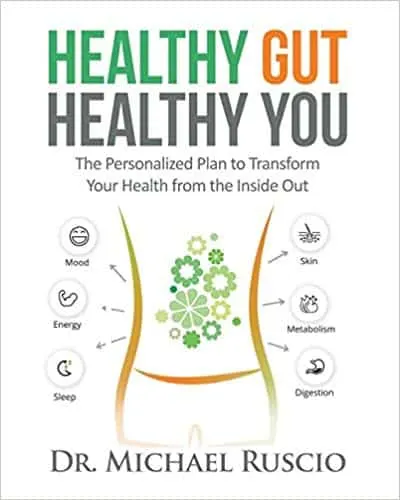 – this book played a huge role in helping me heal my gut over the last several months. If you know someone who is looking to improve their overall health or is healing from autoimmune disease or gut issues, I strongly recommend you purchase this book for them (or read it yourself!).
Unconventional Medicine by Chris Kresser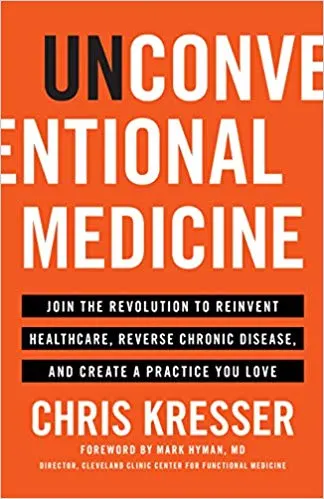 – the book that will make you re-think our Western medical system and get on board with taking a natural (or hybrid Western/Eastern) approach to illness. The book discusses how getting to the root cause of disease is not only cheaper, but much more effective for long-term health. For the health nut who is looking to understand the role of functional medicine in treating chronic illness, this book is an awesome read and a great gift.
Mating in Captivity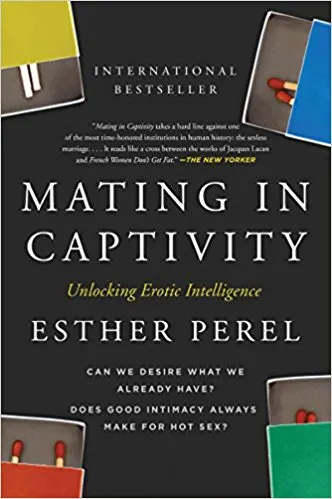 by Esther Perel – Relationship issues that you do or don't discuss with your friends? Feeling like your relationship is dead AF, find yourself attracted to other people and feeling like there is something viciously wrong with you? There's not. It's the human condition, and it's entirely normal. If you feel bleh about your love life, READ THIS BOOK!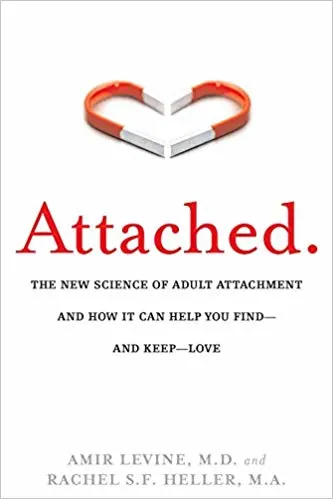 Attached by Amir Levine and Rachel Heller – It's not you, it's the combination of you and your partner. So often, we blame ourselves or our partners for the shortcomings in our relationships. It's not just you, and it's not just him/her. It's the way we attach to one another and our natural method of resolving conflict. If one partner is anxious and the other partner avoids, it can be difficult to come to any sort of resolution when problems crop up. The book, Attached, helps us learn how to forge a relationship that is proactive, secure, and fulfilling.
Food:
ButcherBox Subscription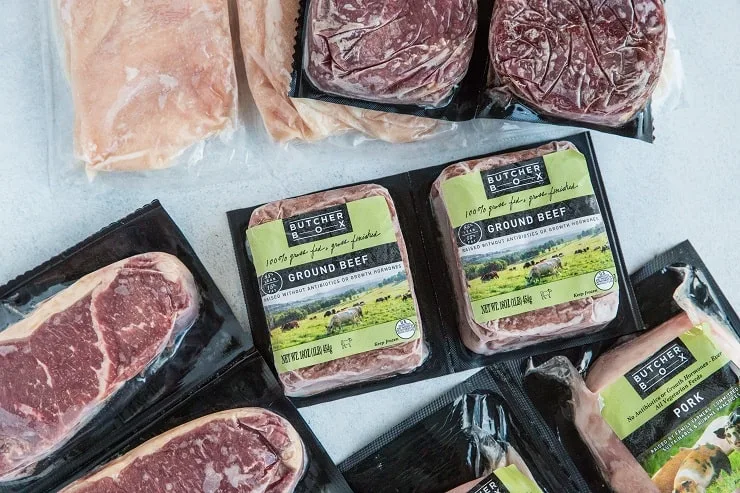 – You may have read my recent blog post, Butcher Box Review + Why I Eat Meat. ButcherBox delivers 100% grass-fed, grass-finished beef, heritage breed pork, and organic free-range chicken right to your door. Their meat is always antibiotic-free and humanely raised without hormones. Their quality standard is very high, and the price point is incredible given the quality. You can sign your meat-eating loved one (or yourself) up for a ButcherBox subscription. If you set up the subscription before 11/30, a pack of free bacon will be thrown into the shipment for the duration of the subscription.
SmoothieBox
– Similar to the concept of ButcherBox, SmoothieBox delivers smoothie packs that are already portioned out for a smoothie that is super high in variety and nutrients. All you need to do is open the pack, dump the contents in your blender, add almond milk or your favorite juice, and blend! Rather than buying a huge amount of ingredients for your smoothies each week and taking the time to measure out your fruits and veggies, SmoothieBox does all of that work for you. A SmoothieBox subscription is an amazing gift for friends and family who are always on-the-go and simply love a tasty smoothie. Sign up your giftee for a subscription HERE!
Kitchen:
Instant Pot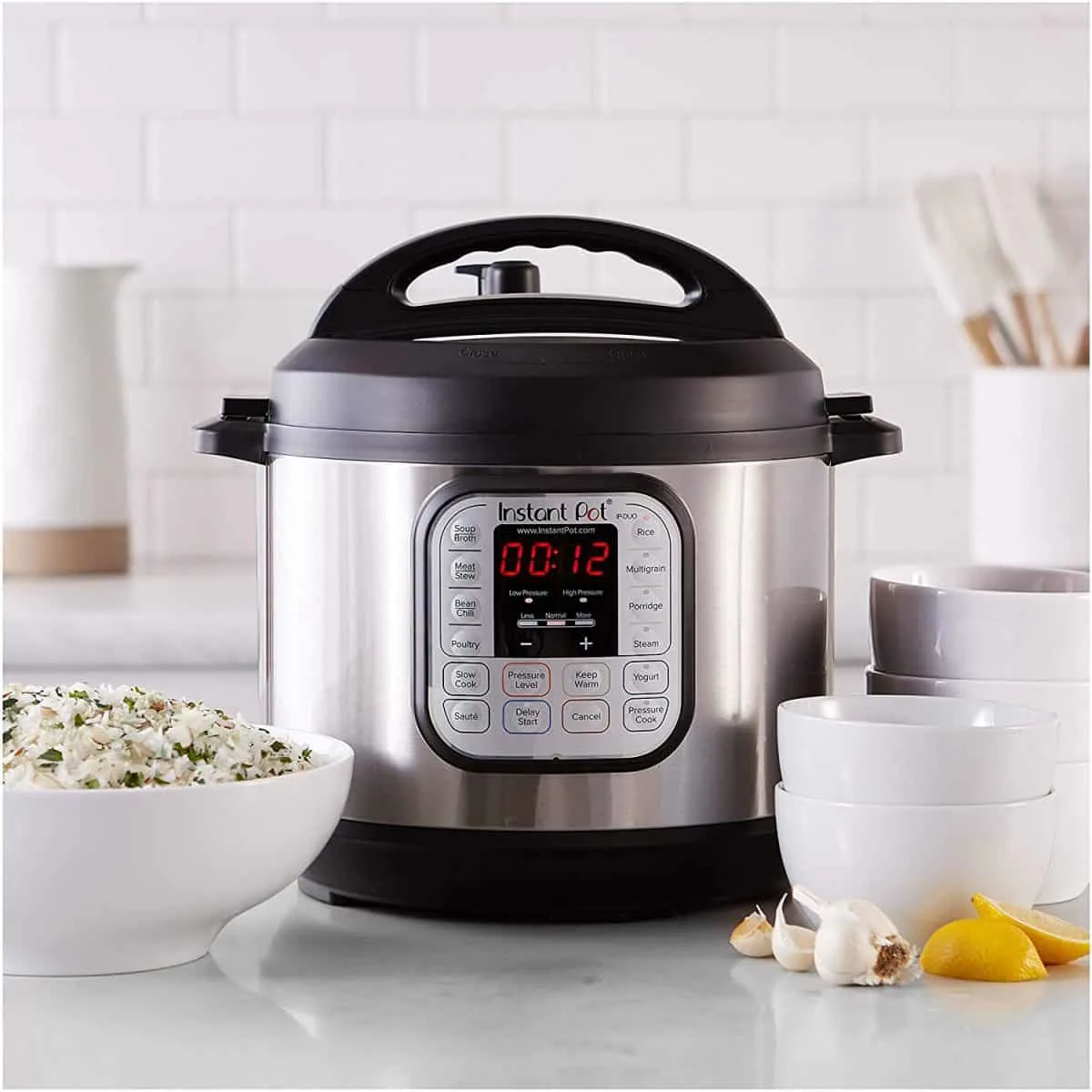 – You may have noticed I've been posting recipes using my Instant Pot regularly over the last few months. I'm actually fairly new to the Instant Pot – I bought mine three months ago, and I absolutely adore it. I resisted for a long time because I love my slow cooker, but I'm so impressed by the amazing result of the Instant Pot with such little time. If you're like me and you don't always plan your meals far in advance, you'll appreciate the ability of whipping out a mouth-watering meal quickly using the IP. So pick one up as a gift to yourself, and spread the love by snagging one for someone you love!
Swiss Diamond Non-Stick Roasting Pan (4.8 QT)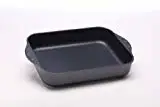 – For the lover of all-things roasted! I recently discovered Swiss Diamond, which is a company that uses crazy amazing technology to produce super high-quality non-toxic non-stick cookware. Their cookware is not only manufactured using green technology, but it is PFOA-free.
Wolf Blender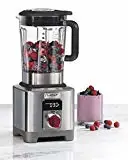 – If you watch my Instagram stories, you know I use my Wolf Blender every single morning for blending my bulletproof coffee. I also use it for making all my batters – pancakes, breads, cakes, etc., as well as sauces, creamy soups, dressings, marinades, and more. I love that the caraf is wide from top-to-bottom because you can easily scoop out the contents and it's so much easier to clean than a caraf that is narrow or super tapered. I've also owned a Blendtec and a Vitamix, and while I also really love both, the Wolf is my favorite of the three.
8" x 8" baking pan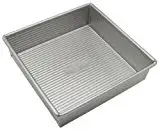 – Okay, this is going to sound ridiculous, but if the person you're shopping for loves to bake but does not own an 8" x 8" baking pan, I highly suggest this dimension. It is the perfect size for brownies, cornbread, bars, fudge, cheesecake, you name it. I use my 8" x 8" more than any other size.
Household & Self-Care: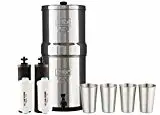 Berkey Water Filter – Heavy metal toxicity is no joke – it can mess with your gut microbiome, cause constant stress and inflammation in your body, and lead to disease. The Berkey water filter purifies water and removes heavy metals, bacteria, fluoride, and basically every single thing you don't want in your water, giving your body a lot less to fight against. It can basically filter raw sewage, that's how amazing this thing is. Plus, it makes your water taste AMAZING! I've been using my Berkey for over two years, and I don't ever see myself quitting. I've grown so attached to it that I wish I could take it with me when I travel. The Berkey is a super generous gift for the health nut, and/or for those struggling with health issues and whose bodies need all the support they can get in fighting the illness they're facing.
Essential Oils Diffuser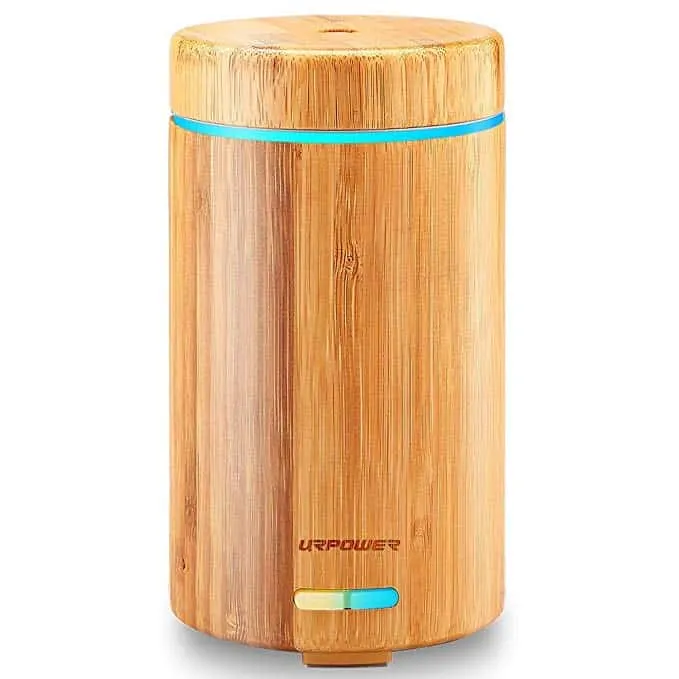 – I find constantly diffusing essential oils has a calming effect on me. Plus, it's my one shot at having a home that doesn't constantly smell like bacon, since I try to avoid air fresheners that aren't 100% natural. Lavender and Clary Sage are my favorite oils to diffuse, but you can go all out with various oils to have various effects (and scents). If you're looking to buy a gift for someone whose house smells like bacon, or for someone who could use a little chill pill, an oil diffuser is a thoughtful gift.
Sage – I keep a supply of sage bundles so I can smudge whenever I feel the necessity. While I'm not a smudging expert, I've read you should burn sage when moving into a new place to ward off bad juju (or spirits), after getting in an argument with someone who is significant in your life, when tragedy strikes, and/or when you simply need your environment to be cleansed. For your hippy friend or family member who could use a good cleansing, a little 3-pack bundle of sage is always nice.
Himalayan Salt Lamp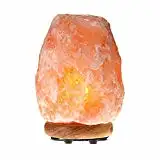 – Not gonna lie, I'm not sure what exactly Himalayan Salt Lamps are supposed to do for your aura, chakras, or chi, but I do know they're pretty rad looking, and I think they make great gifts. They're awesome for home decor for someone who has moved recently or for the hippy who is always trying to find her calm.
Dry Brush
– I dry brush every day after I shower! Dry brushing not only exfoliates your skin, it also stimulates your lymphatic system for proper hormone regulation. It is also said it helps get rid of cellulite. Whether or not it works wonders on your hormones (or cellulite), I'm not sure, but my skin is soft as a baby's bottom, I tell you what! For the person who loves a good self-care routine, a dry brush is a simple, cheap gift. Plus, awesome stocking stuffer.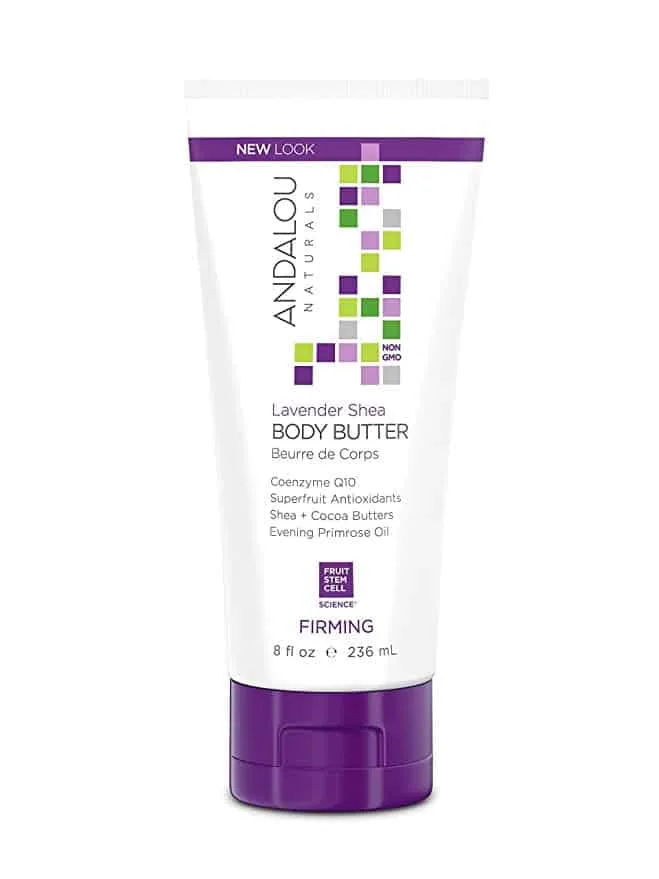 Andalou Lotion – Finding a good all-natural non-toxic lotion can be difficult when you don't know where to start. The great news is, I've tried a TON of non-toxic products, and I can tell you my favorite non-toxic lotion is Andalou. I love all of their scents (I cycle through each scent based on mood and season). I've even used their shampoo and conditioner. If you're putting together a cute lil' care package for someone as a holiday gift, this is a great gift for your friend who likes to keep things au natural!
Wearables: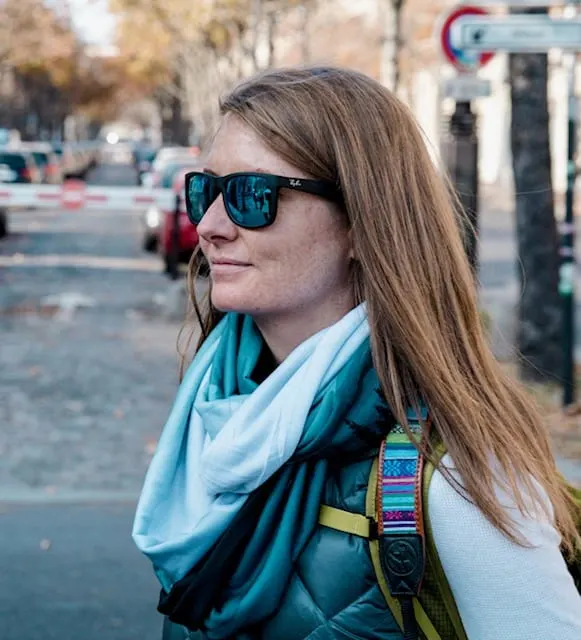 Waypoint Goods Travel Scarf – Waypoint Goods Scarves are infinity scarves that are not only designed for everyday fashion and warmth. They are designed for travel! They include a hidden zippered pocket, which fits your cell phone, passport, credit cards, chap stick, etc. so that you can travel safely knowing your valuables are secure. The scarves come in lots of colors and patterns and the fabric feels luxurious. I own the Denver and the Peacock and absolutely love them. I use them when I'm on a trip (I wore mine almost every day on my last trip to Europe) and on any given day the weather necessitates cozying up. This is a fabulous gift for women who enjoy wearing scarves to keep warm, and also for women who beebop around the planet and want to do so with convenience and peace of mind.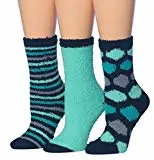 Fuzzy Socks – Truth: I am not into shopping. Especially not for clothing. If there is one item I absolutely cannot live without it is my fuzzy socks. The more obnoxious, the better. If you know someone who is always cold or simply loves being comfortable, these socks are a precious gift. Plus, they come in a million (obnoxious) colors, so you can stock up, or pick the most vivacious of them all.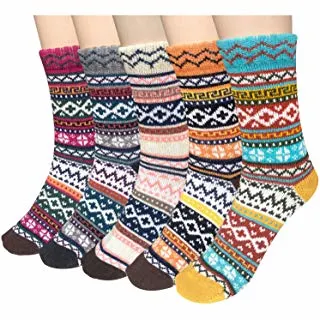 Patterned socks – Words cannot adequately describe how much I love these socks. They're thick and cozy, the patterns are beautiful, and sure as shit, I get tons of compliments on them. If you know a woman, buy these for her. No joke, she will love them. Plus, they're inexpensive! Stocking stuffer? Uh, yes.
For the Coffee Lover: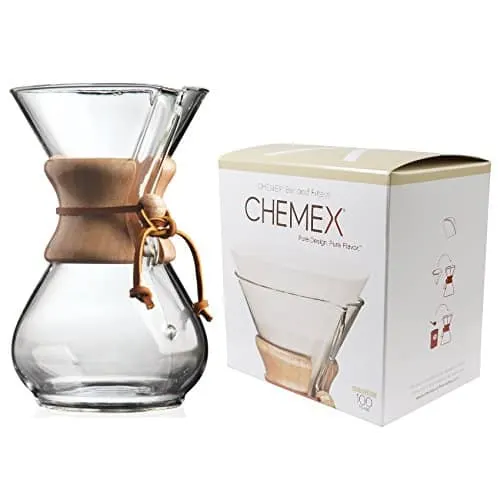 Chemex – I'm a huge fan of pour over coffee…in fact, I'd go so far as to say I'm a pour over snob. I use a Chemex to make my pour over coffee. When I'm making coffee for more than one person, I use a standard-sized Chemex, and when I'm making coffee for just me, I use a smaller Chemex (yup, I own two Chemexes…toldjya I'm a pour over snob).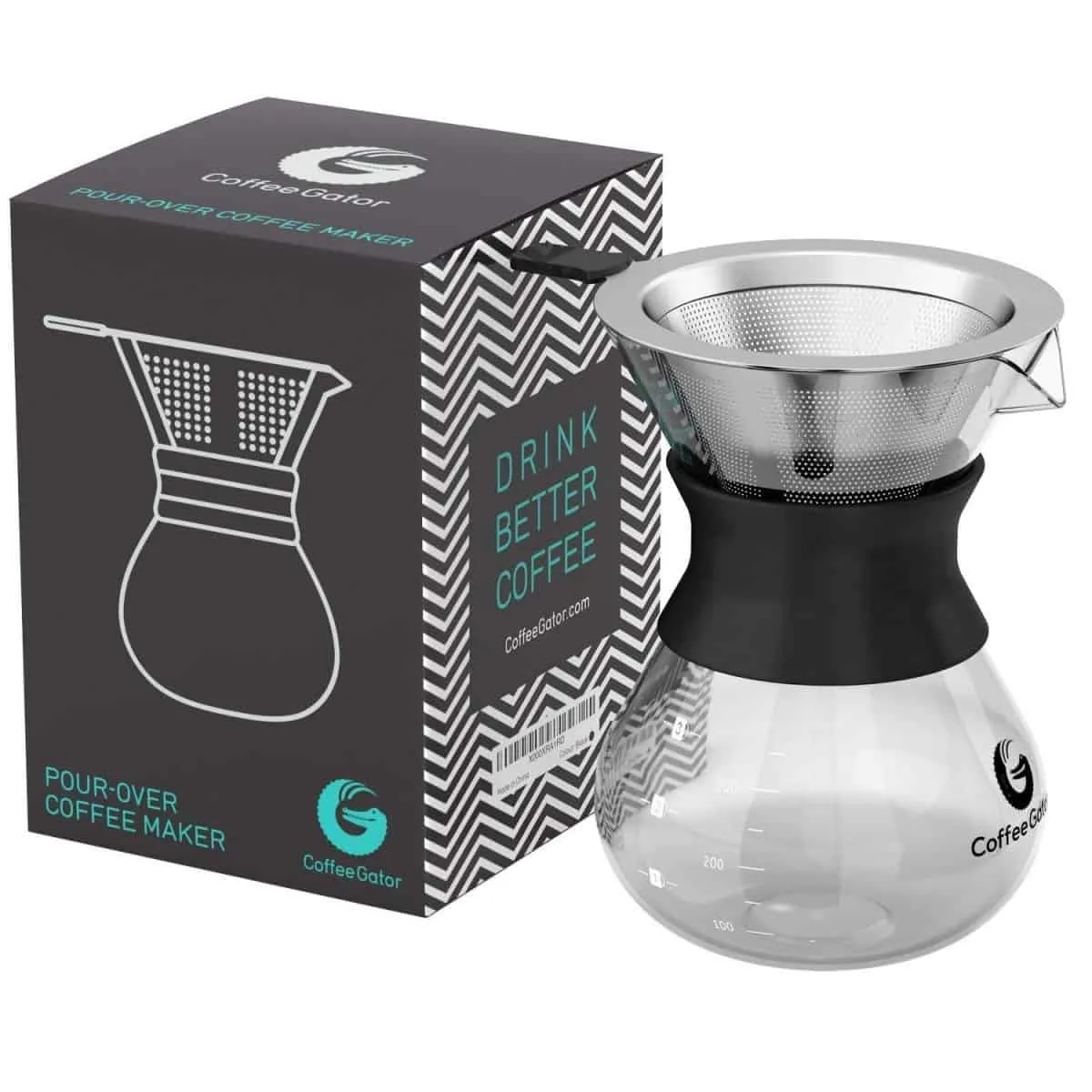 Baby Chemex – As I mentioned above, I use my small Chemex when I'm making coffee for just me. This one holds 10.5 ounces of coffee – just the right size when drinking Joe by your onesie!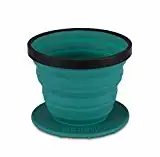 Collapsible Coffee Filter – So if you weren't convinced about my coffee obsession before, you will be now… When I travel, I take this collapsible coffee filter with me. It's made out of food-grade silicon and is BPA-free. While it doesn't require additional filters (it has a mesh filter built in), I do use an additional #2 filter, because: coffee snob. I brought this filter with me on my recent trip to Europe and was so happy I did. While I love the European espresso scene, it can be difficult to find regular drip coffee AND coffee that is my preferred size (read: bottomless).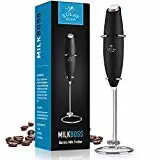 Handheld Milk Frother – Since I make bulletproof coffee every morning, I bring my hand frother with me when I travel and I'm not sure whether or not there will be a blender where I'm staying. Yup, coffee snob on parade. I use it to whisk up my ghee and collagen (which I also bring with) so that I still get my favorite cup of Joe. This is also a great gift for folks who simply love frothed milk in their coffee – no travelling necessary. If you have a friend or family member who likes frothed milk or bulletproof coffee, this is a great little gift.
Disclosure: This is not a sponsored blog post; however, there are affiliate links throughout this post. If you make a purchase through one of my links, I will receive a small commission. Thank you as always for your support, and have a memorable holiday season!