Obsession.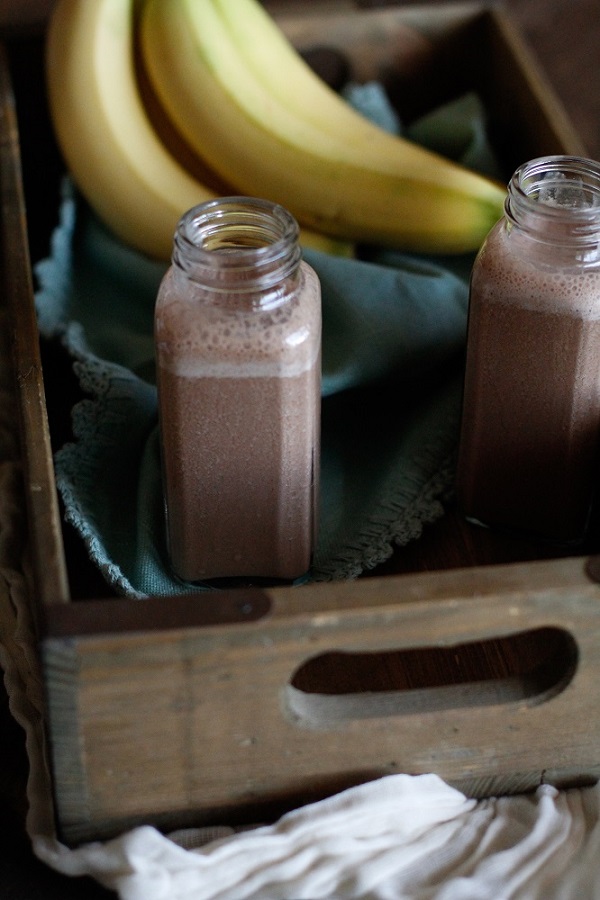 It can easily manifest itself in the form of drinkable chocolate.
If you're like me, whose obsessive tendencies are coupled with the patience of a two-year-old, you may pitch a fit when all of the bananas at your grocery store are bright green and nowhere close to the freckled brown state of over-ripeness that makes for the best smoothies on the face of the planet. But if your propensity to fuel your obsessive tendencies is like mine, you keep a rotating stock of bananas at all times lest you run out entirely and are left to (heaven forbid) wait for a new stock of green bananas to ripen. Drinkable chocolate: it waits for no banana.
This smoothie tastes just like chocolate milk, but it is full of health benefits from the hemp seeds and raw cacao powder. So basically this is the healthiest "chocolate milk" you ever did drink.
I saw this recipe for Creamy Chocolate Hemp Seed Smoothie for Two by Oh She Glows a couple of weeks ago, and knew I needed to try it, partially because I had a bag of hemp seeds that I had no clue what to do with, but also because I have no qualms about consuming chocolate for breakfast. So I've been doing just that…for two weeks straight.
The recipe says the smoothie is meant for two people, but because my adoration of chocolate for breakfast is mirrored by my undying need to consume in volume, I drink the whole thing, just me, myself, and I. The recipe also calls for dates, which I am hugely fond of, but I don't tend to have them in the pantry, so I changed the recipe just a tad to accommodate the lack of date-edness.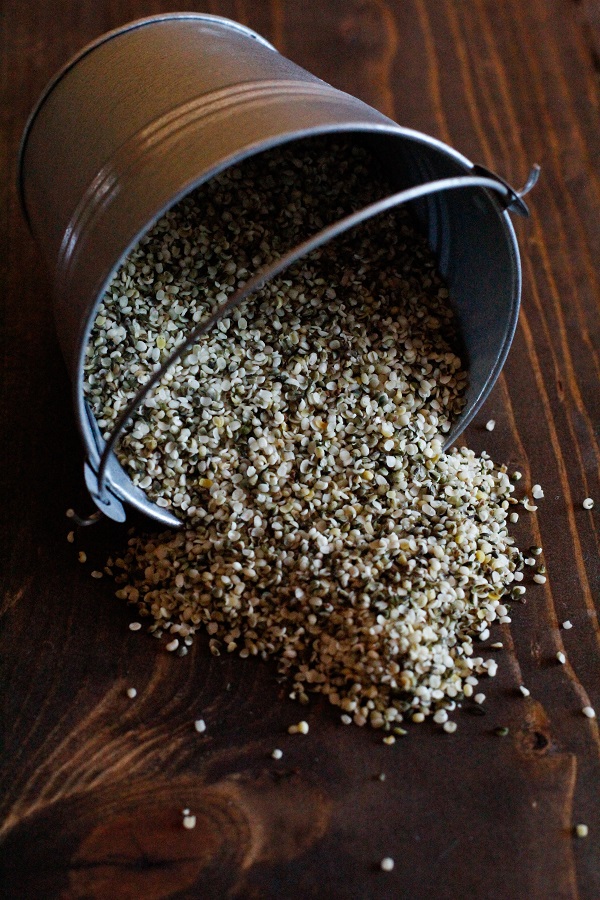 Hemp seeds have come into the limelight recently because as it turns out, they're a pretty superriffic superfood. Hemp seeds contain all essential amino acids, which means they are full of complete protein. They are also easy for your body to digest and absorb, which makes them a favored source of protein among vegetarians and vegans. Additionally, hemp seeds have omega-3 and omega-6 fatty acids, as well as magnesium and iron.
Put that in your pipe and smoke it.
Juuuust kidding. Don't do that.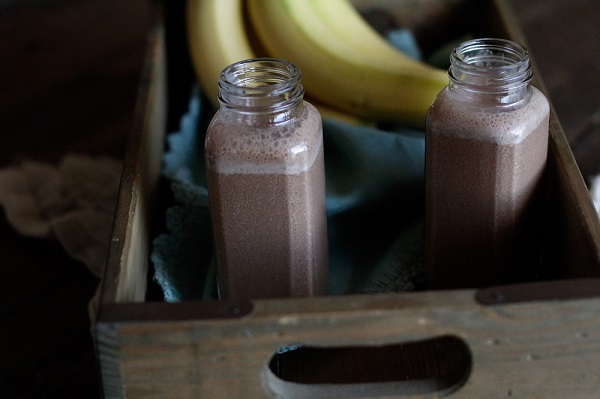 You can throw hemp seeds in green or grain salads (and salad dressings), veggie-filled burrito bowls, or your favorite vegetable noodle dish. Hemp powder is also a great option for adding to homemade protein bars, no-bake or baked treats, as well as smoothies such as this one.
Drinkable chocolate. It's your friend with benefits.
Chocolate Hemp Seed Smoothie
Rich, flavorful, healthy chocolate hemp seed smoothie is so satisfying and delicious!
Servings:
1
Large Smoothie
Instructions
Put everything in a high-powered blender and blend until smooth.
Nutrition