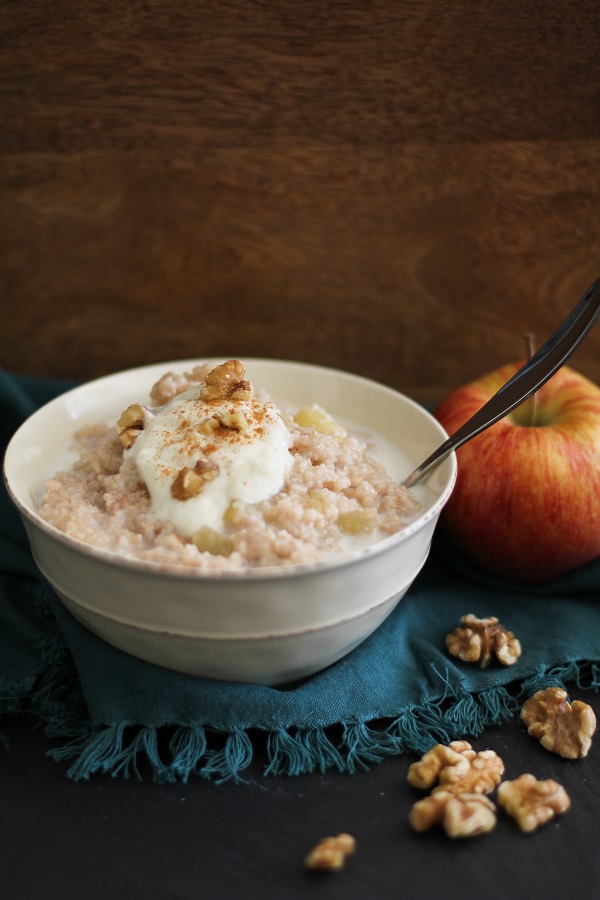 Good morrow! How was your weekend?
I'm a woman of few words today…I know, I know. When does this happen? Never. BUT as wise people once said once upon a time…
"It's is not the case that he who is silent says nothing." – every philosopher ever
"Silence is a great source of strength." – Lao Tzu
"The music is not in the notes, but the silence in between" – Wolfgang Amadeus Mozart
"Silence is better than bullshit." < – – – Not sure I agree, given how much I love BS.
"Saying nothing sometimes says the most" – Emily Dickenson
"Silence is golden… Unless you have a toddler. Then silence is just suspicious." – anonymous
"Not all those who wander are lost" – J.R.R. Tolkien < – – – Does not apply at this juncture, but still a great little quote
And now I'm just saying a lot.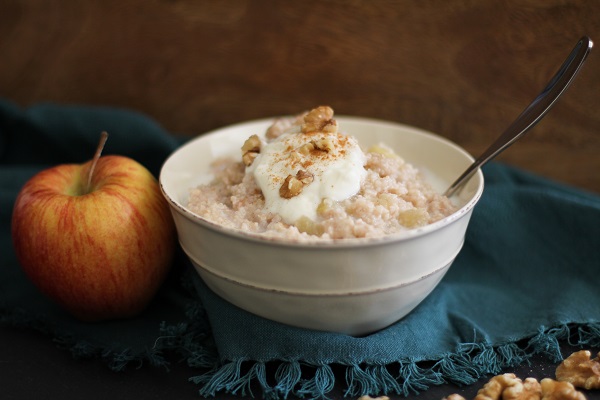 Faaaarina. Have you heard of it? Brown rice farina is kind of like cream of wheat, except it's better because it's made out of…wait for it, wait for it…brown rice! Before trying Bob's Red Mill's Brown Rice Farina, I had never even heard of the stuff. And now I'm stuck like glue. Straight up Sugarland-style.
Brown rice farina can be used similarly to grits for savory meals (such as this garlicy kale with fire-roasted tomatoes and cheesy brown rice farina grits from Girl Versus Dough) and similarly to cream of wheat or oatmeal for breakfast. It can also be made into cakes. Hollaaaa! I made a simple Apple Cinnamon Walnut Brown Rice Farina and decided I am a-okay with eating brown rice for breakfast. For a week. For.ever.
Want a tricked out delicious breakfast that you can eat for days and days? Hope over to Bob's Red Mill's Blog and snag my recipe for Apple Cinnamon Rice Farina
Looking for other whole grain inspiration? Check these posts out from fellow Bob's Red Mill lovers:
Go getcha some food!!