Watermelon Agua Fresca is a hydrating, delicious cool and refreshing beverage perfect for replenishing your electrolytes. Sip on it all summer long to stay energized!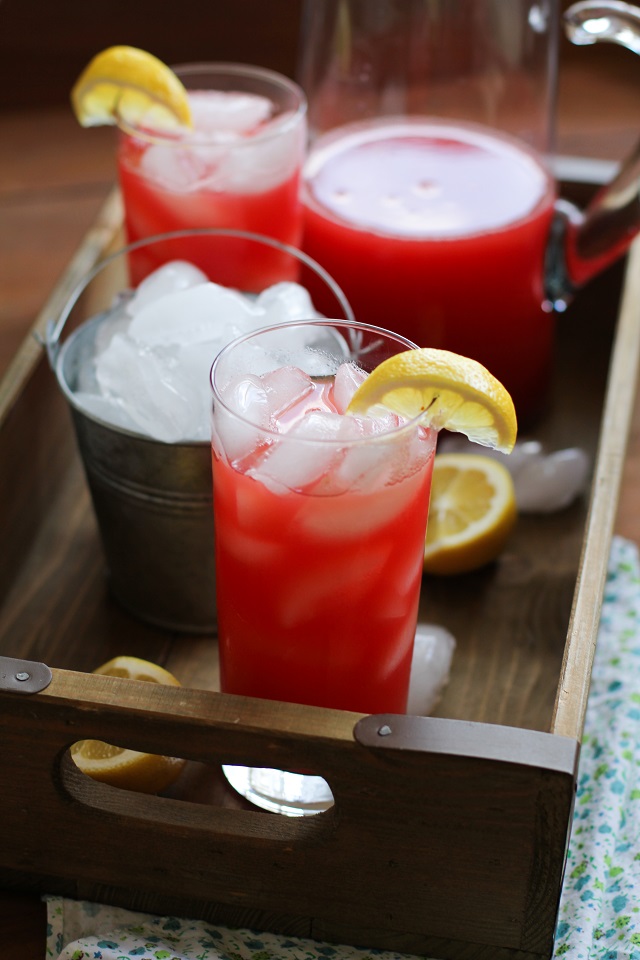 True story: I'm in the process of breaking a full-tilt addiction to flavored bottled water.
I drink a pretty large volume of water on the daily because a.) I live in a dry climate, b.) I exercise almost every day, so getting electrolytes is essential to keeping my thirst quenched, and c.) hydratedness is next to Godliness in my book.
At some point down the line, I began buying zero calorie flavored waters from the grocery. My occasional water treat turned into a daily habit. Like, I'd be lying if I told you I haven't had days where I've consumed multiple bottles of flavored water. The obssession is real.
In examining my recycle bin last week, I realized this out-of-control fixation needed to end. First of all, it's an expensive (and unnecessary) habit, and secondly, it's bad for the environment.
By happenstance, I figured out a great way of weaning myself off of the store-bought waters: Agua Fresca, but of course! I had picked up a personal-sized watermelon (no joke, that's what the sign said at the grocery store), hacked it up, then immediately realized I was craving the juice.
After googling recipes for agua fresca, I realized it's basically just the easiest thing ever.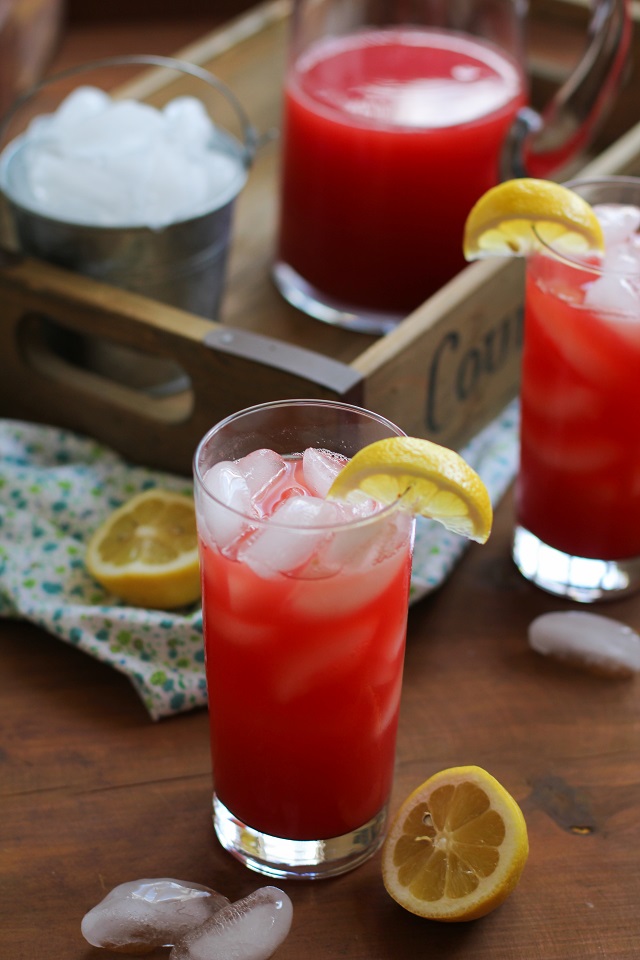 If you've never had agua fresca, I definitely recommend you give it a whirl. Watermelon is naturally full of electrolytes, giving you the essential vitamins and minerals you need to help you hydrate. Plus the naturally sweet, healthful elixir goes down like a breeze.
You can add more or less water to the recipe depending on how sweet you like your beverages, as well as more or less lemon (or lime juice). If, like me, you have a difficult time staying hydrated, you can add a small amount of sea salt for an extra boost of electrolytes.
How to Make Agua Fresca:
In order to make agua fresca, all you need is a small seedless watermelon, a fine mesh strainer, and a pitcher (plus water bottles for storing the beverage). Add the chopped watermelon to a blender, strain the pulp with a cheesecloth, and you're left with a silky smooth juice that can then be consumed in a variety of ways.
I added water, a splash of lemon juice, and a small amount of pure maple syrup to the watermelon juice and have now shifted my flavored water addiction to a full on agua fresca affair. Agua Fresca cocktails, anyone? Now there's an idea!
CAUTIONARY NOTE: Consuming too much watermelon (or agua fresca) can irritate your digestive system if you have a sensitive GI. Avoid the temptation to binge-drink this bevvie, and stick to one glass at a time. Over and out.
Get that hydration!
Watermelon Agua Fresca
Watermelon Agua Fresca is an incredibly hydrating beverage perfect for spring and summer when the weather is hot!
Ingredients
6

cups

chopped seedless watermelon

2

cups

to 4 cold water

to taste

1

tablespoon

lemon juice

or lime

1

tablespoon

agave nectar or pure maple syrup

1/4 to 1

tsp

sea salt

optional*
Instructions
Add the chopped watermelon to a blender and blend until smooth. Strain watermelon juice through a fine mesh strainer into a large pitcher. Use your fingers to press the watermelon pulp through the strainer in order to get as much of the liquid out as possible. Discard the watermelon pulp (or perhaps use it in popsicles?).

Add the remaining ingredients to the pitcher, stir, and serve over ice. Note: You can adjust the amount of added water, lemon juice, and sweetener to taste.
Notes
*While the salt is optional, it serves two functions here. It adds sodium (an essential electrolyte) to this hydrating drink, and it also makes it taste more flavorful!
If you prefer sparkling beverages, feel free to use soda water instead of regluar water for mixing the drink.
Nutrition