This is a sponsored post.
Let's big picture it for a second. If one were to ask me what I do here on The Roasted Root, I'd give a bird's-eye summary view by relaying these little tidbits:
One of my biggest (dorkiest?) hobbies is researching the health benefits of whole foods and relaying to you the bits of information I uncover.
Food that heals and empowers is mostly what I show you here, even if I have been known to eat a Chipotle burrito or twelve in real life.
I wholeheartedly believe in my "eat well, eat often" mantra, and enjoy fueling my day with easy and digestible food. To be clear: I love me a smoothie.
Lastly, working with companies that share my passion for health is a huge life bonus. Majorly awesome! Do I sound like I'm from California? No…I'm from Nevaaaaahda…duh.
BRING IT IN FOR A HEALTH WARRIOR CHIA HUDDLE
A while back, I showed you Coconut Chia Seed Pudding, followed by Steel Cut Oatmeal with Peaches, Yogurt, and Chia Seeds. I've been hooked on chia ever since. I'm stuck on chia brand cause chia's stuck on me. Woop! Chia seeds have become a go-to food I add to pretty much everything, which is why I was thrilled when I was contacted by Health Warrior, a health-centric company that sells chia seeds and chia bars.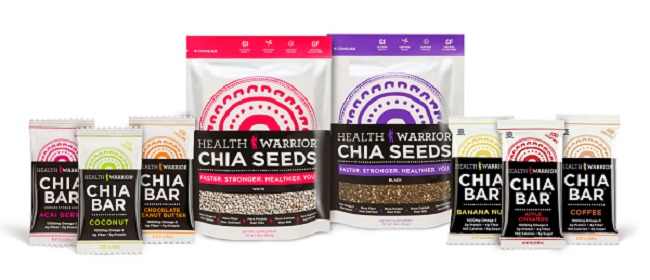 WHAT I MAKE WITH CHIA SEEDS. . .
Health Warrior sent me their white chia seeds to try, which I promptly made into a smoothie. A chocolate peanut butter chia seed smoothie.
I like my smoothies to be…well…smooth, so I was worried the chia seeds would add undesirable texture. They did no such thing! They blended like a dream, making my chia seed smoothie creamy, rich, satisfying, and delicious.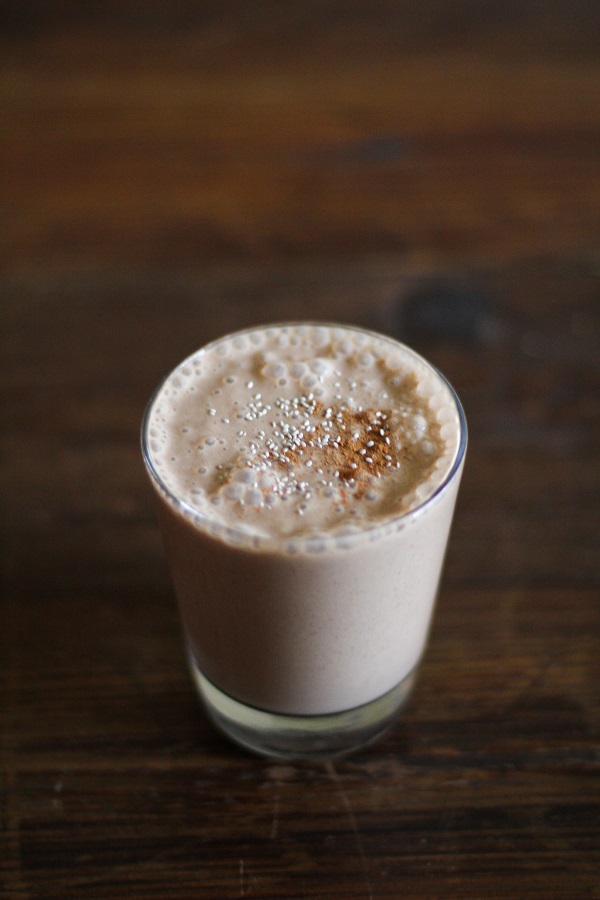 I now add chia seeds to every single smoothie I make.
And every salad. And I make pudding out of them weekly. I also made truffles out of these bad dogs. Okay, let's be frank, I made pancakes, too. My omega 3 tank is full, and I'm loving it! Stay tuned for a salad recipe with chia seeds, comin' atcha tomorrow!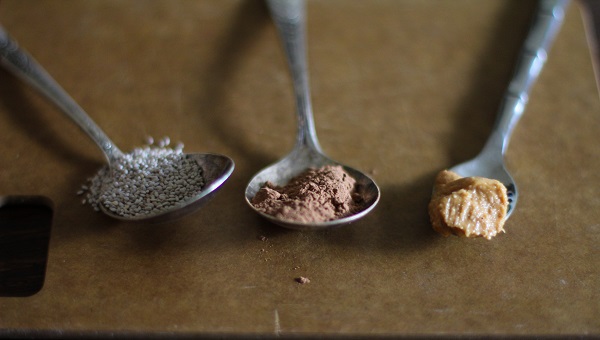 SEEDS WITH BENEFITS
Why do we love chia seeds? They are one of the most nutrient-dense foods on earth. One bag of Health Warrior chia seeds is equivalent to (get this!) the omega 3s in 10 pounds of salmon, the protein in 3 pounds of tofu, the fiber of 4 pounds of oatmeal, and the magnesium equivalent to 15 pounds of brocoli. ALL of that in one 16-ounce bag of chia seeds!
HEALTH WARRIOR CHIA BAR GIVEAWAY!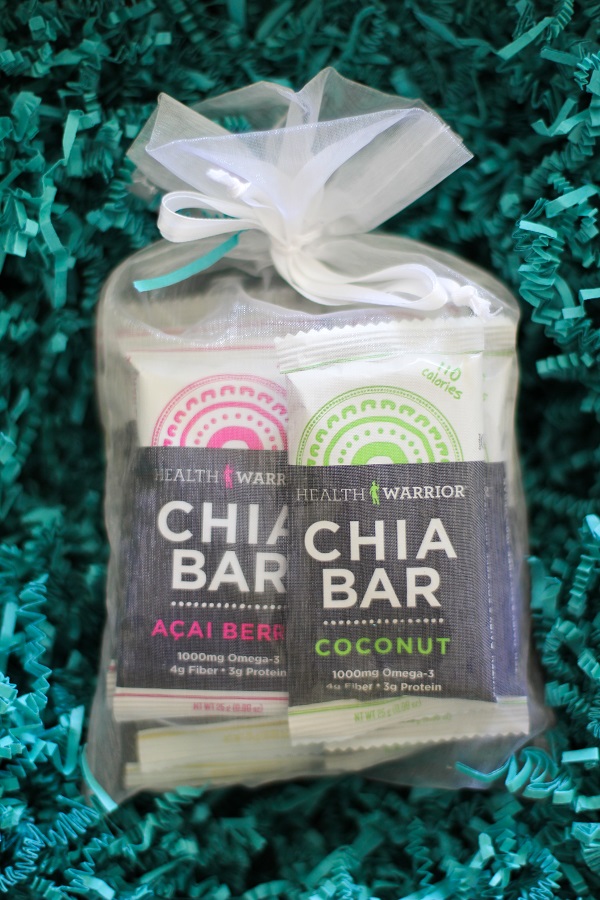 Along with a bag of their white chia seeds, Health Warrior sent me their Chia Bars to try. They come in coconut, acai berry, chocolate peanut butter, banana nut, apple cinnamon, and coffee. The bars are a total treat and they are great for you!  They're gluten-free, naturally sweetened, dairy-free, vegan, and soy free, making these trump the other sugar and grain-filled bars on the market. Hands down. I would feed these things to children in a heartbeat, and I don't tend to say that about the majority of packaged foods.
…And you get to try them too! For a chance to win 18 assorted Health Warrior chia seed bars, simply leave a comment on this post.
For additional entries, you can do each of the following, and be sure to leave a comment each time you do:
Like Health Warrior on Facebook
Follow Health Warrior on Twitter
And that's it! This giveaway is open until Wednesday, October 9. A winner will be randomly selected using a random number generator and will be notified through email.
Make yourself a chocolate peanut butter chia seed smoothie, and come back tomorrow for a tasty salad recipe with chia seeds!