Let's hash this out, whaddya say?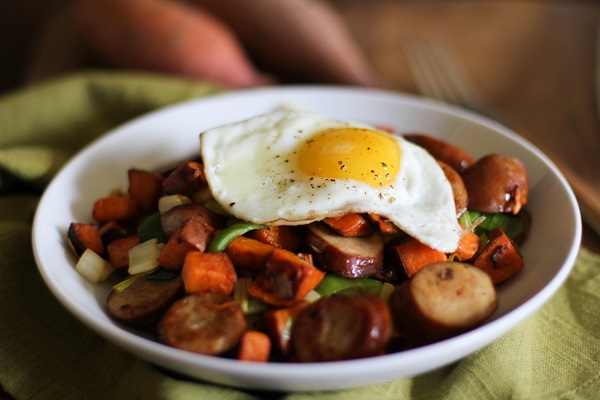 Seriously, we need to talk.
Are you one of those people who gets squirmy, squeamish and all-around weird when someone tells you they need to talk to you? Does your heart start pounding in your feet and does your stomach uproot itself and move to your brain? Do you imagine all the bad things you're about to be told?
Cause I totally am one of those people.
But you can just calm your blood pressure right down, because all I really want to talk to you about is leeks. No one's getting fired or dumped here. At least not today.
It dawned on me that I haven't said a dern thing about leeks on this blog, which is a shame because they are marvelous creatures. So let's hash out the ol' leek.
Leeks are fancy onions with really great hair. If Glen Plake and Victoria Beckham were of the vegetable kingdom and not the animal kingdom, and they happened to be within wind's distance of each other, and the sun, moon, and stars aligned, causing them cross pollinate, you would end up with a leek.
Can you tell I know everything there is to know about Glen Plake and Victoria Beckham cross pollinating? Is it weird that I anthropomorphize food? Perhaps I should get out a little more? Don't answer any of those questions.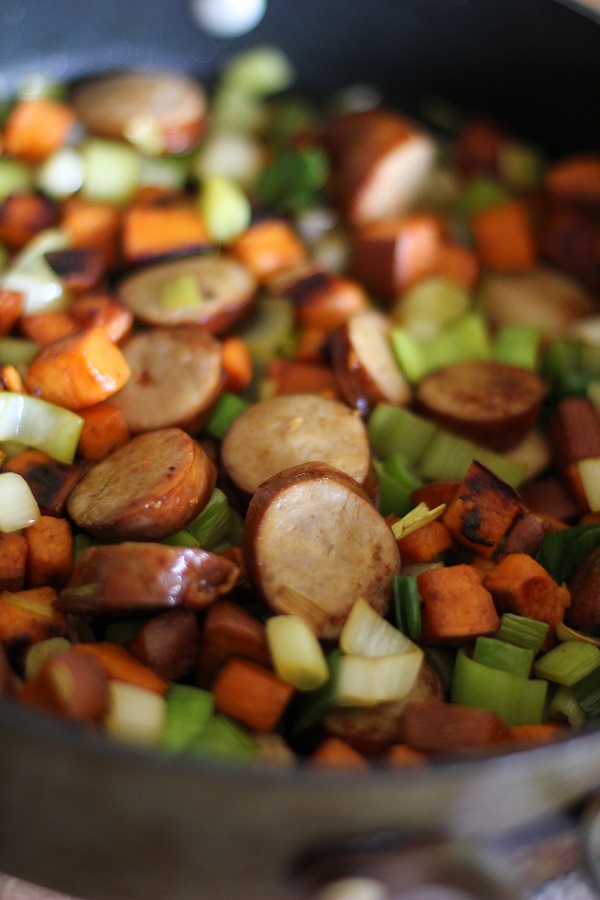 Anyhoo. Leeks. Fancy onions. Really great hair. Really great taste. They're a super mild version of onion, so you won't cry your eye sockets out while you chop them. Plus, they take about 1/10 of the time to cook than a standard onion. Plus they have this unique, creamy flavor that makes you want to dance the Cupid Shuffle. In essence: leeks should go into all your food stuffs.
Including your breakfast hash. A sweet potato and leek hash with andouille sausage is what your weekend mornings should look like. Unless they look like a stack of gluten-free pancakes, because that looks mighty fine, too.
Sweet potatoes may as well be called the breakfast root because they're so very breakfast-able. And the dessert root, dinner root, smoothie root, cookie root, pie root, and Captain Universe Root. If there were such thing as the root awards, sweet potatoes would win the all-around good guy root. Every.single.year.
Sweet potatoes. I just love the way they crisp on the outside and spluge sweet, sweet bliss on the inside.
Andouille sausage: do you really need anything else? When you buy it from the store, it comes cooked already for gaaahsake. Why wouldn't you use it along-side a Plake-Bekham onion in all the food stuffs?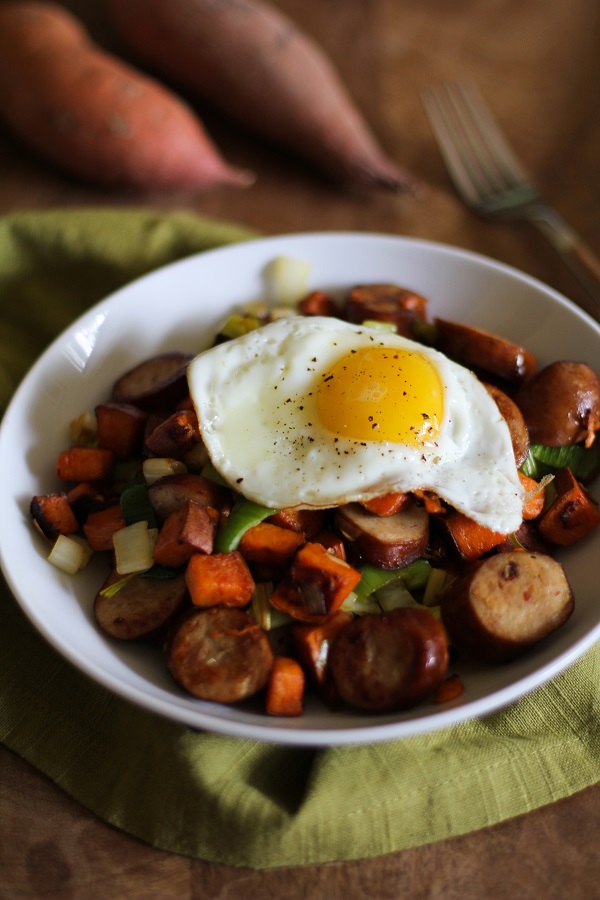 I'm so glad we hashed that out.
Sweet Potato and Leek Hash with Andouille Sausage
A marvelously flavorful breakfast hash!
Ingredients
3

tablespoons

grapeseed oil

1

large sweet potato

chopped into ¼"pieces

1

large leek

halved lengthwise and chopped

2

cloves

garlic

minced

½

teaspoon

Cajun seasoning*

12

ounces

andouille sausage

sliced

Kosher salt to taste

4 to 8

eggs

for serving
Instructions
In a large skillet or wok, heat the oil to medium-high. Add the sweet potato and sauté until softened and, stirring frequently, about 20 minutes. Note: if the outside of the sweet potato begins cooking too quickly at any point, reduce the heat to medium.

Add the chopped leek, garlic, and Cajun seasoning and continue sautéing about 5 minutes.

Add the chopped andouille sausage and cook until everything has a nice crisp on the outside, about another 5 to 8 minutes.

Fry or scramble up desired amount of eggs and serve.
Nutrition