Orange Ginger Turmeric Lassi is a creamy, sweet probiotic beverage that is loaded with antioxidants.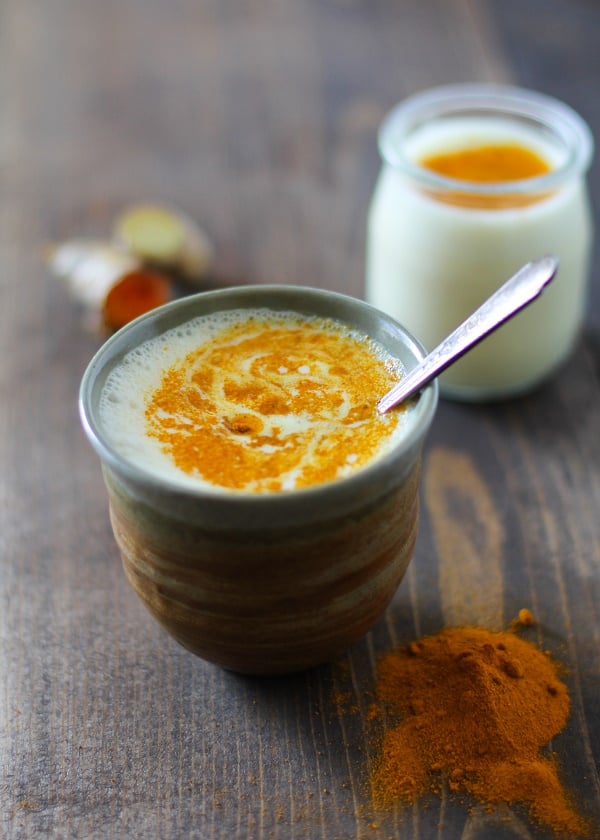 You guys, I've taken up a new hobby since my camera has been in the shop.
It's called White Collar. Have you seen it?
Typically, I edit my photos at night because I just can't seem to get all the tonal curve-y exposure-y vibrance-y things right when I edit them during the day.
TOO much light pollution, I say! Anyhoo, no photos to edit = all the Neal Caffrey I can handle.
Which let me just tell you is a lot. Those eyes? They must be made out of pixie dust.
I may not have a TV, but I've got Netflix, a laptop, and the lust for binge-watching series.
Remember how I told you I was watching The Blacklist?
POOF done. Yup, just me, my jammerooskis, specktacles held together in the center with masking tape (Harry Potter-style <- oh, what? You thought I'd be all Johnny-on-the-spot about getting new glasses? 'Tis low on the totem pole of priorities), and hours of crime solving.
Stop me if I'm beginning to sound datable.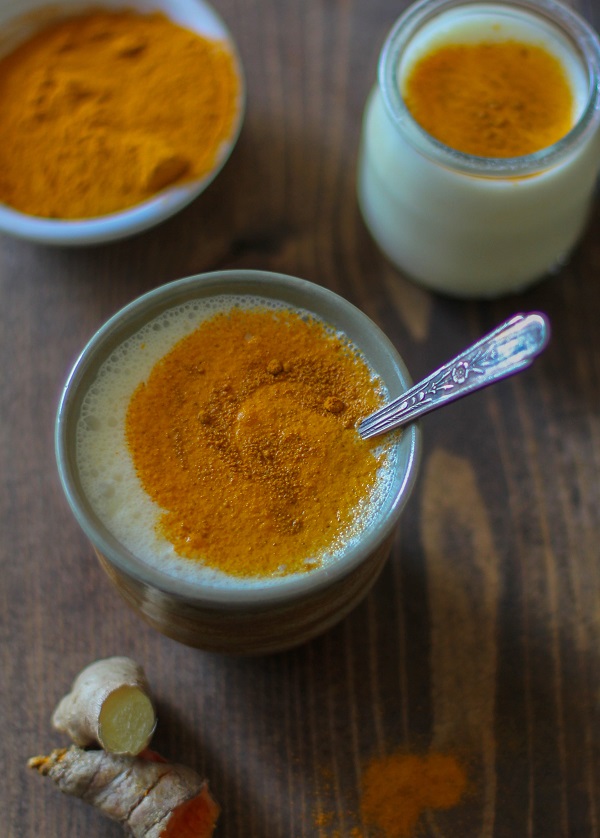 Day 5 of detox drinks and all's I've got to say is orange you glad I didn't say kale? buh-dum-ching.
What is a lassi?!
In case you aren't familiar, it's a sweet and tangy yogurt-based drink (popular in India and Pakistan).
They contain a minimal amount of fruit (if any), which is what differentiates them from smoothies. I posted a turmeric lassi a year and a half ago, but figured we could all use a zesty little refresher.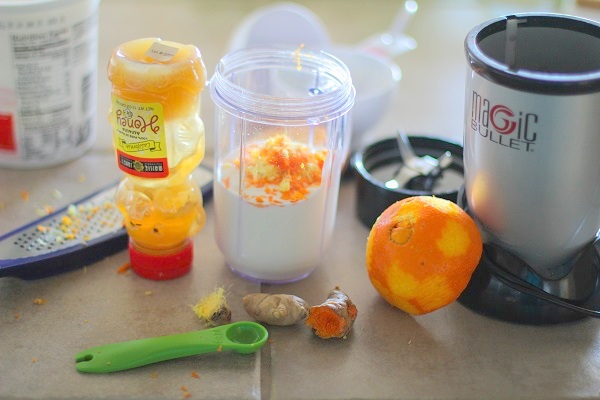 This orange ginger turmeric lassi is just off the charts with antioxidants. Both ginger and turmeric have been touted as cancer-fighting foods (particularly turmeric!), as well as anti-inflammatories.
Anytime you're fighting the bloat, just infuse a veggie dish or smoothie with ginger and/or turmeric and you'll be feeling like a skinny mini in no time.
Bonus points: This lassi is also great for improving your blood circulation, as oranges, ginger, and turmeric help get your blood flowing to all the right places.
Did you know I have poor circulation? Cold hands and feet all the time.
Which makes me a most excellent snuggle buddy in the winter time. A minus 29-degree foot rubbing up against yours?
Sign up while the offer still stands.
Stop me if I'm beginning to sound datable again.
In order to improve my circulation, I exercise regularly and try to consistently eat foods that improve circulation (other foods that are great for blood flow are salmon, dark chocolate, cayenne pepper, sunflower seeds, garlic, and gogi berries).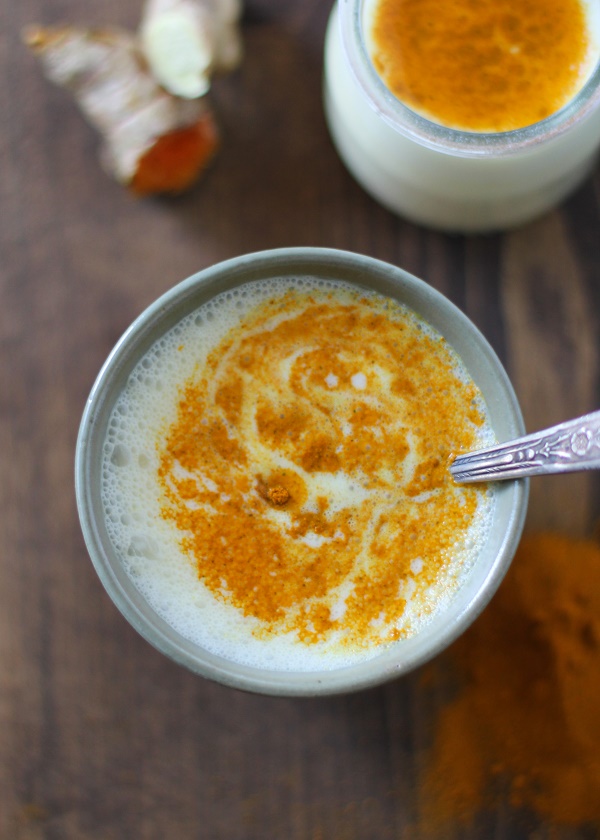 I prefer using fresh turmeric and ginger, but if you have a difficult time finding turmeric, you can use the dried spice.
I'd start with a 1/4 teaspoon because too much turmeric can result in a bitter flavor. Since this is a lassi-for-one situation, I simply used my Magic Bullet to blend it instead of breaking out the big blender.
And just like that, our week of detox bevvies is over! Have a great weekend and bottoms up!
Orange Ginger Turmeric Lassi
Orange Ginger Turmeric Lassi is a unique lassi recipe loaded with probiotics and antioxidants!
Ingredients
1

cup

whole milk plain yogurt

1/2

teaspoon

fresh ginger

peeled and grated

1/2

teaspoon

fresh turmeric

peeled and grated

1

teaspoon

orange zest

2

tablespoons

orange juice

2

teaspoons

honey

or to taste
Instructions
Add it all to a small blender and blend until smooth
Nutrition
Serving:
1
Lassi
|
Calories:
210
kcal
|
Carbohydrates:
27
g
|
Protein:
9
g
|
Fat:
8
g
|
Sugar:
26
g