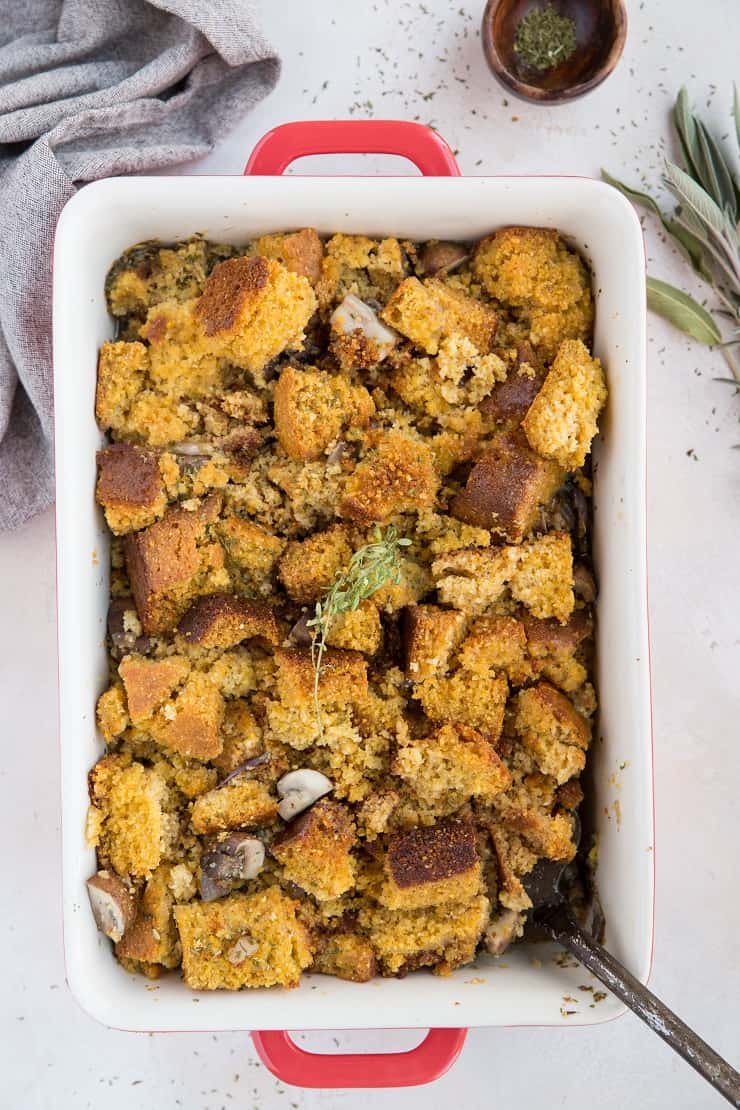 Gluten-Free Cornbread Stuffing with caramelized onion, mushrooms, and dried herbs is a fabulous side dish for Thanksgiving!
Whether you're using it to stuff a turkey or to serve straight up, this simple and delicious gluten-free stuffing recipe is sure to please.
In search of a gluten-free cornbread stuffing recipe to serve your family on Thanksgiving? WELL, you're in the right spot, because this happens to be the BEST stuffing I've made, if I do say so myself!
Cooking for friends and family with dietary restrictions can be challenging, especially if you don't have them yourself. Luckily, this recipe is both gluten-free and dairy-free, which I have found is a common combination of food intolerances among those with restrictions.
Bonus: It is also refined sugar-free!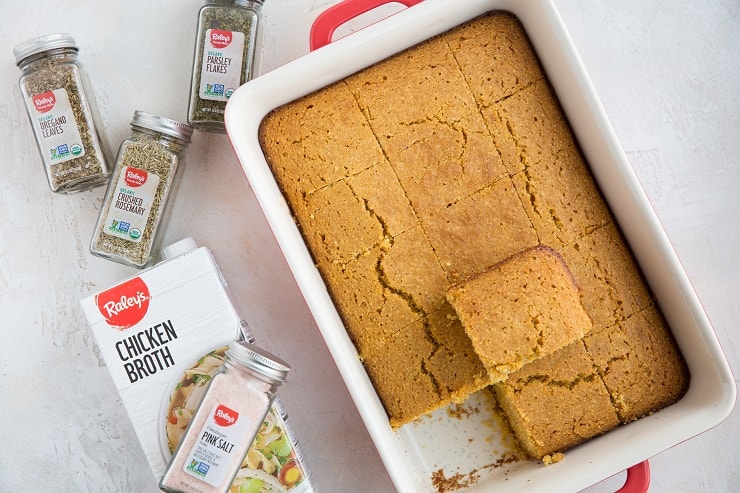 Read More

about Gluten-Free Cornbread Stuffing