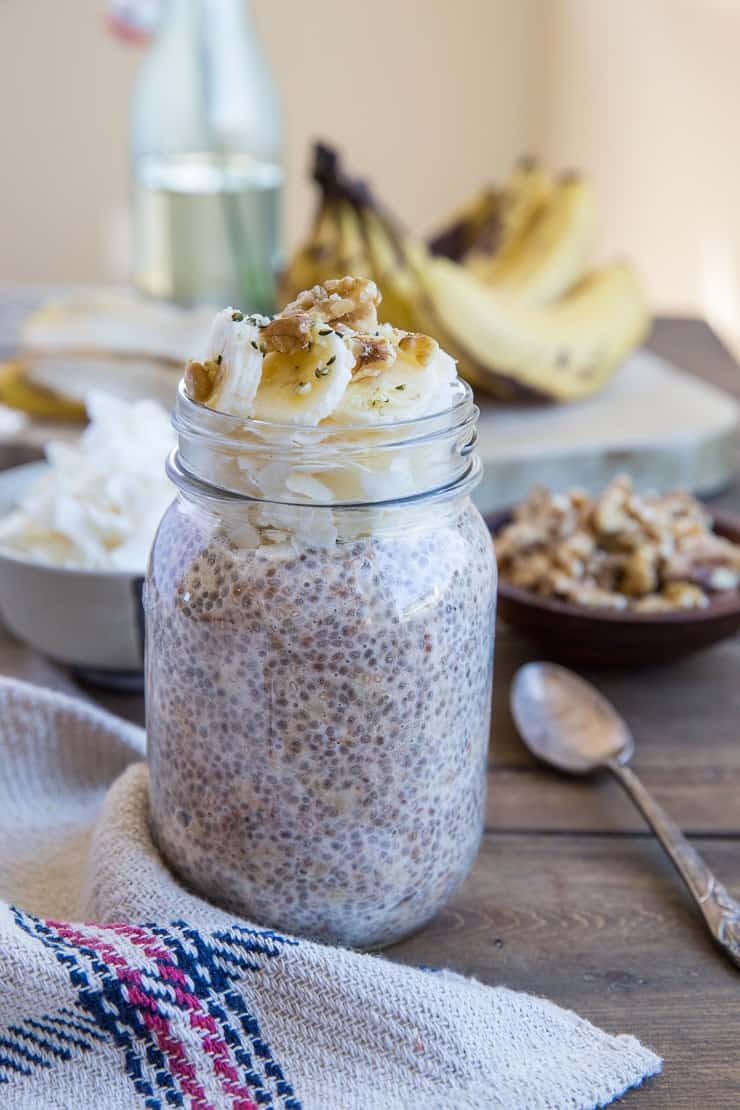 Creamy dreamy banana bread chia pudding is easy to make, only requires a few minutes of preparation and is perfect for those of you with dietary restrictions as it's dairy-free and both vegan and paleo. Make it tonight for breakfast tomorrow!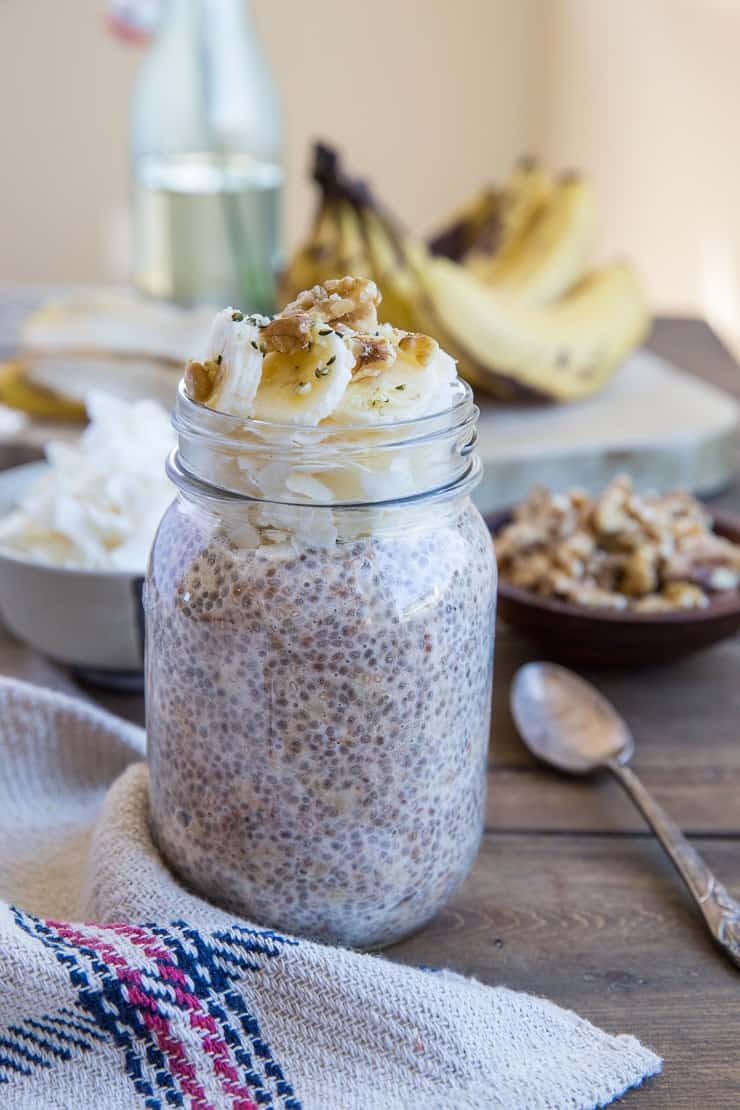 Now that the weather is warming up, I'm sure some of you are looking for no-cook recipes to get you through the heat. Well, here's one to add to your tool belt! This banana bread chia pudding combines the classic comforting banana bread flavors with chia pudding for a mishmash of deliciousness.
If you've been around The Roasted Root for a while, you may remember my Banana Bread Overnight Oatmeal, which is one of the most well-visited recipes on this site. Taking the concept of the banana bread overnight oatmeal and putting a chia spin on it, I figured you would find this grain-free version just as pleasing as the oat version.
Read More

about Banana Chia Pudding