My latest cookbook, Paleo Power Bowls is available for pre-order on Amazon and will be published Jan 21, 2019. In this post, I discuss the features of the book and show you some teaser photos.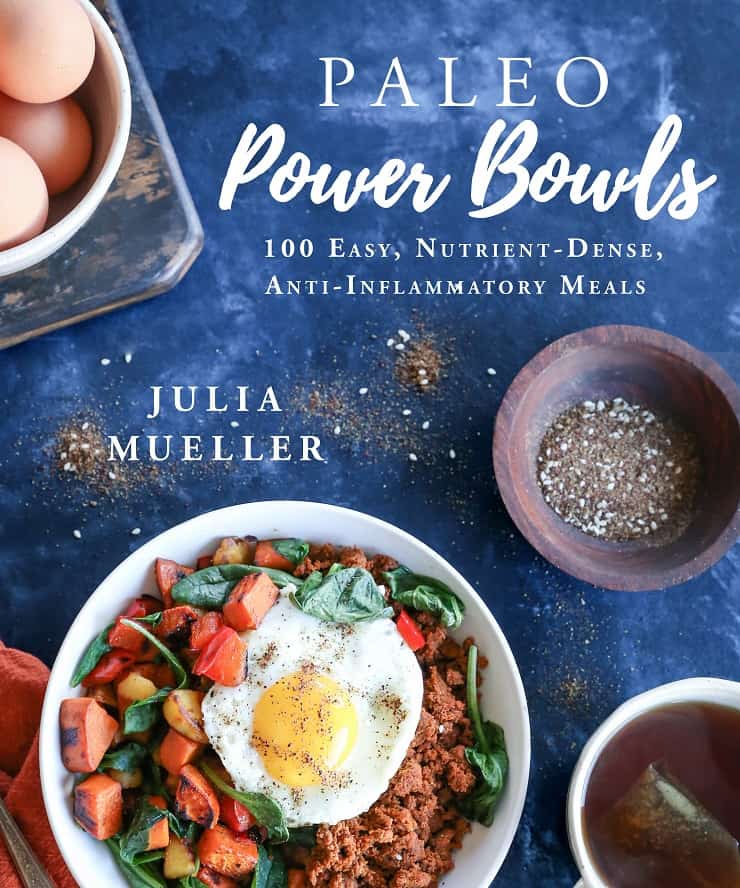 Exciting news, friends!
My latest cookbook, Paleo Power Bowls, is available for pre-order on Amazon! Actually, it has been available for pre-order for several months, but I waited until now to make the announcement because the publication date is January 21, 2019 – it's coming up quickly!
I wanted to give you the full rundown of the book and also provide some teaser photos to get you excited for the book.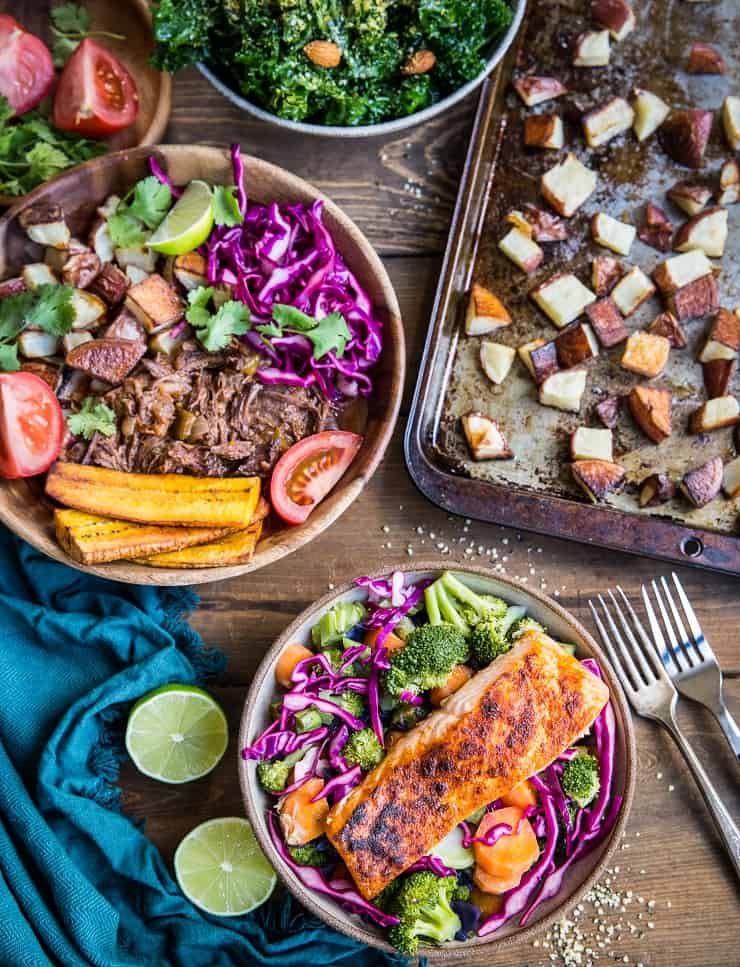 As the title suggests, the book is comprised of paleo bowl food recipes. From breakfast, lunch, and dinner to dessert, the book covers all meals, all seasons, as well as all sorts of dietary restrictions.
In addition to all recipes being paleo, there are vegan, low-carb, AIP, and low-FODMAP options for those with many dietary restrictions.
The book is designed for folks who love clean, delicious, complete meals, as well as for those who must restrict their diet for health reasons. As you probably know, I manage my IBS through diet – it has been an incredibly powerful way of both managing my gut issues and also giving me the energy I need to fuel my active lifestyle.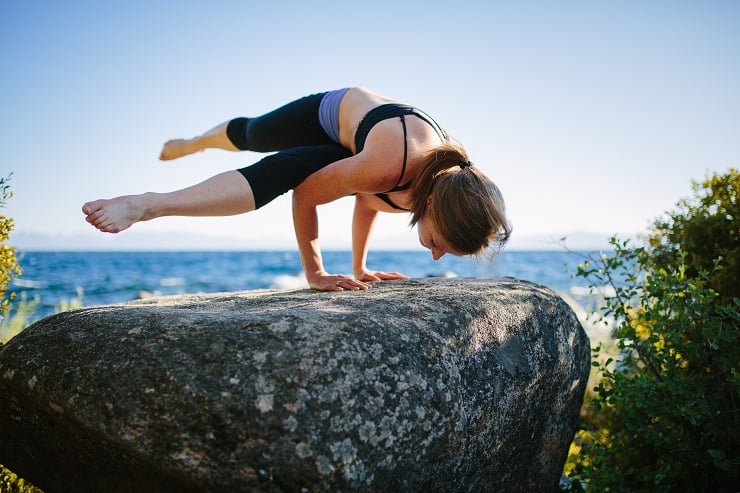 There are lots of whys for me in eating paleo, and I find this way of eating to be healing, practical, and completely delicious!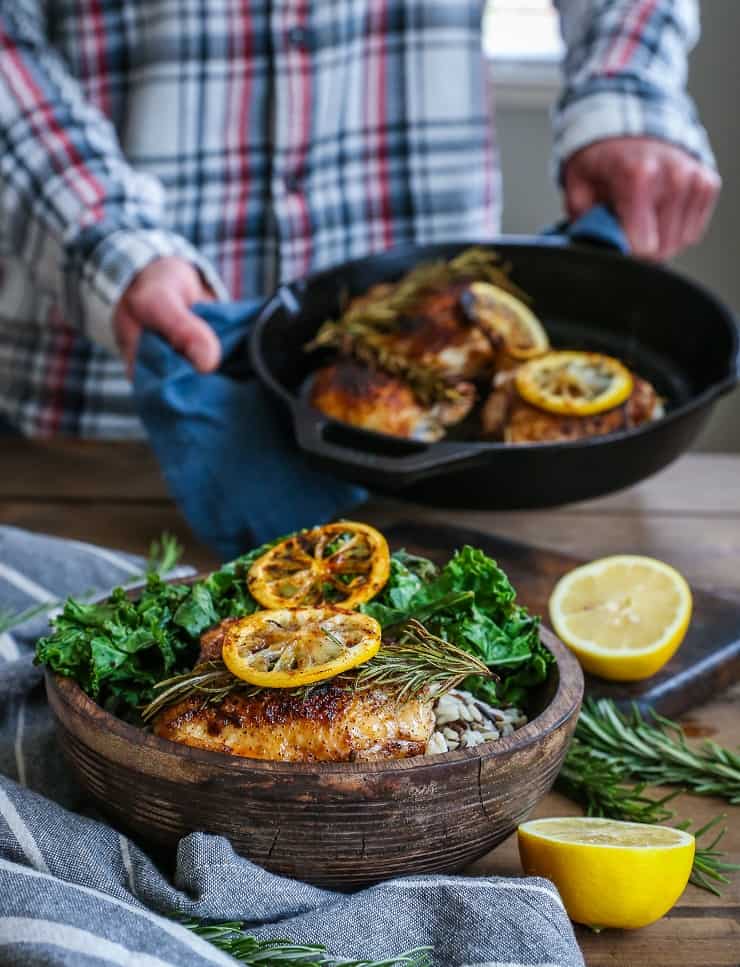 First things first – Let's talk about the Introduction of the book. I spent a lot of time writing the Introduction. I compiled much of the information I've gathered over the years on health and wellness and put it in the intro to help you make informed decisions regarding your own diet.
There is lots of science in the intro, but don't you worry – I did my best to make it entertaining. True to my nature, I also keep the introduction unbiased. I very much believe what you put in your body is one of the most personal decisions you make in life, and throughout the intro, I encourage you to find your own path to wellness as well as provide guidance on how to get there.
Here are some of the highlights in the introduction:
Defining paleo and all of the health benefits that go along with a low-inflammatory lifestyle
A big discussion on gut health and how various low-carb diets can alleviate IBS, celiac, ulcerative colitis, and Crohn's symptoms.

A guide to building an epic bowl. In addition to complete recipes, my goal for this book is to help inspire you to get creative in the kitchen. I provide a guide to making your own delicious bowls so that you can branch out from recipes and make meals that fit your dietary restrictions and palate with ease.

A 30-Day Elimination & Reintroduction Diet, guiding you to eliminating pro-inflammatory foods and instructions on how to add them back in mindfully in order to help uncover your food intolerances.
…and more!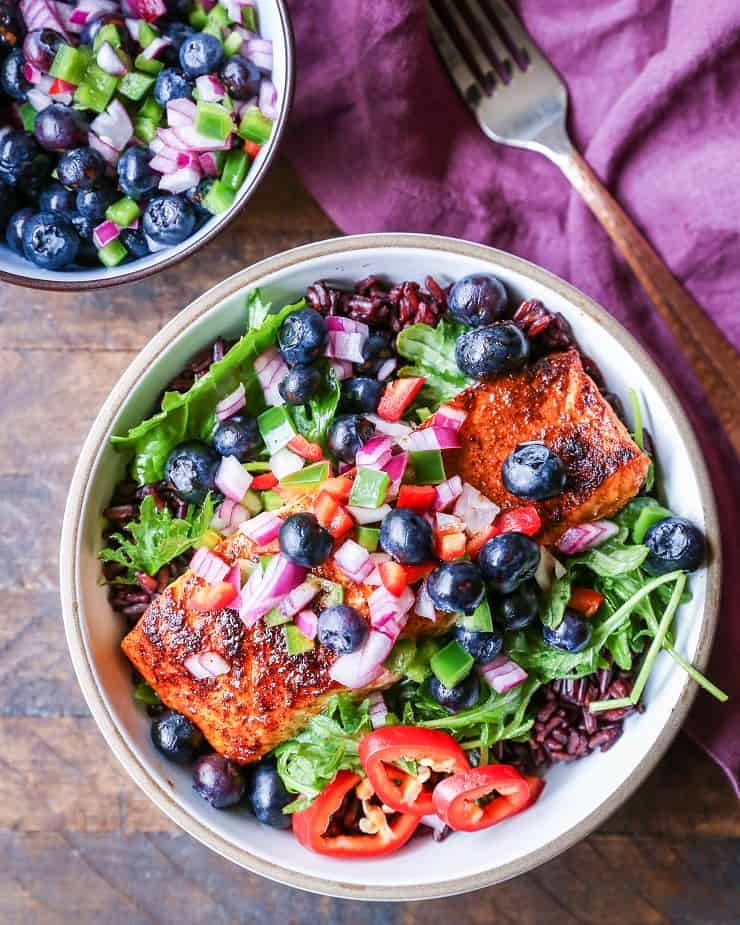 My hope for the book was for it to be just as informative from a medical and wellness standpoint as it is a helpful resource for mealtimes.
Next, let's talk about the recipes!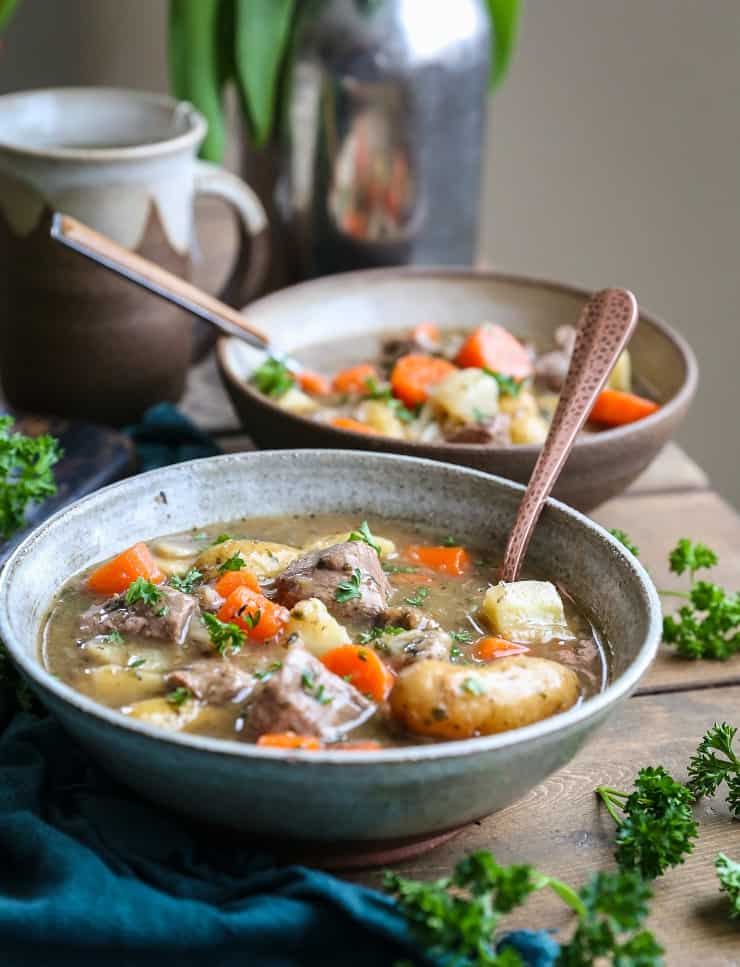 I have sections for Breakfast, Salads, Soups & Stews, Main Dishes, Desserts, Sauces and Condiments, and Sides & Staples.
In total, there are 100 meal recipes, but I included an additional 40+ recipes that are just for sauces, marinades, side dishes, etc. in order to help you build your own bowls.
That means there's over 140 recipes in the book. I think you'll love them!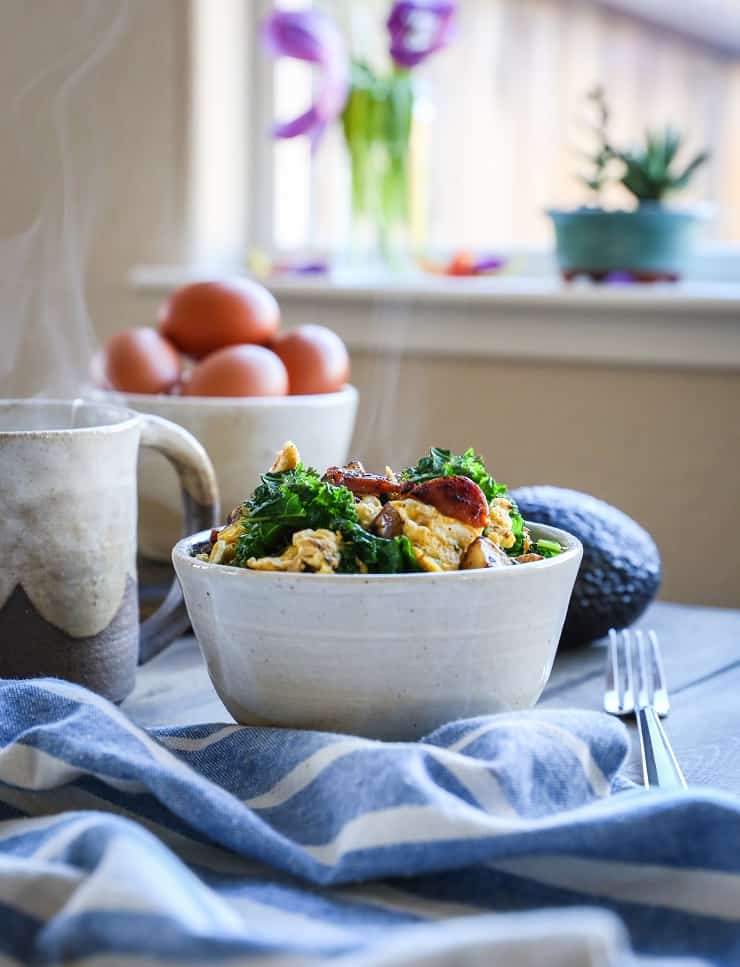 The recipes all incorporate seasonal produce and contain a pretty great balance of protein, fiber, fat, and carbs.
The book is not designed to be a low-carb cookbook, but there are instructions on how to make each recipe low-carb for those of you who stick to a carb-conscious diet.
In this sense, the book can fit any macronutrient profile you're aiming for, whether you're an athlete and require more carbs, or someone who must limit carbohydrates in order to heal a medical condition or maintain digestive health.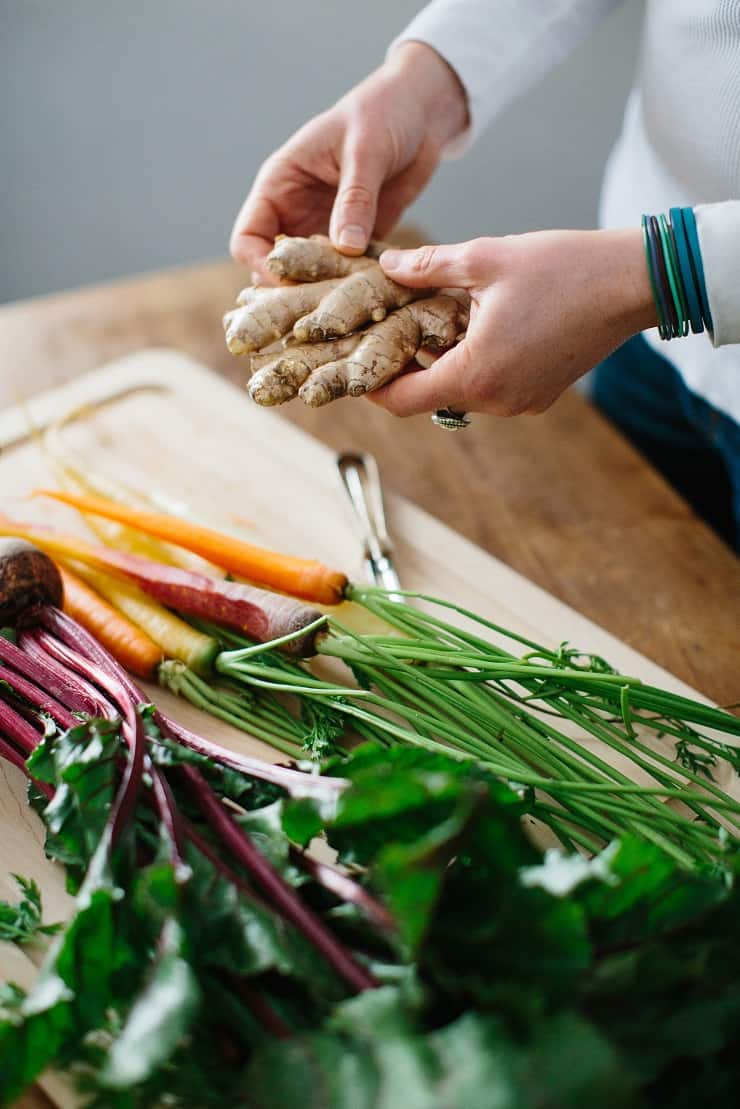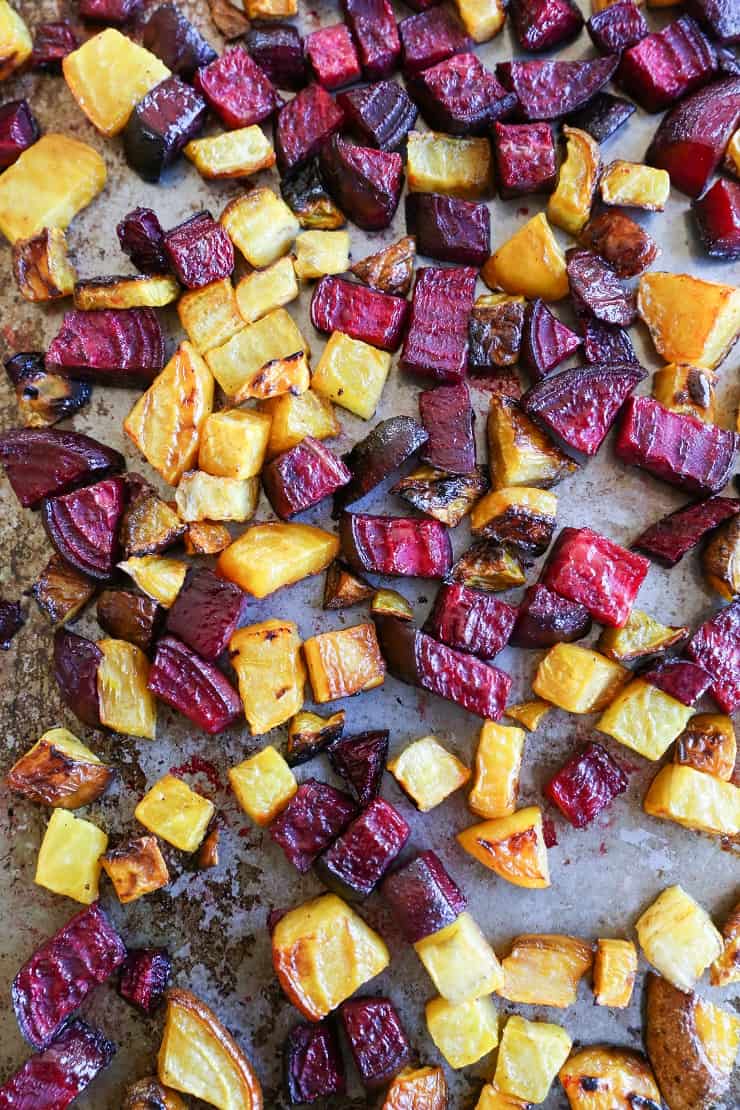 Yup, there are even recipes for healthier dessert bowls to quench that craving in the best possible way.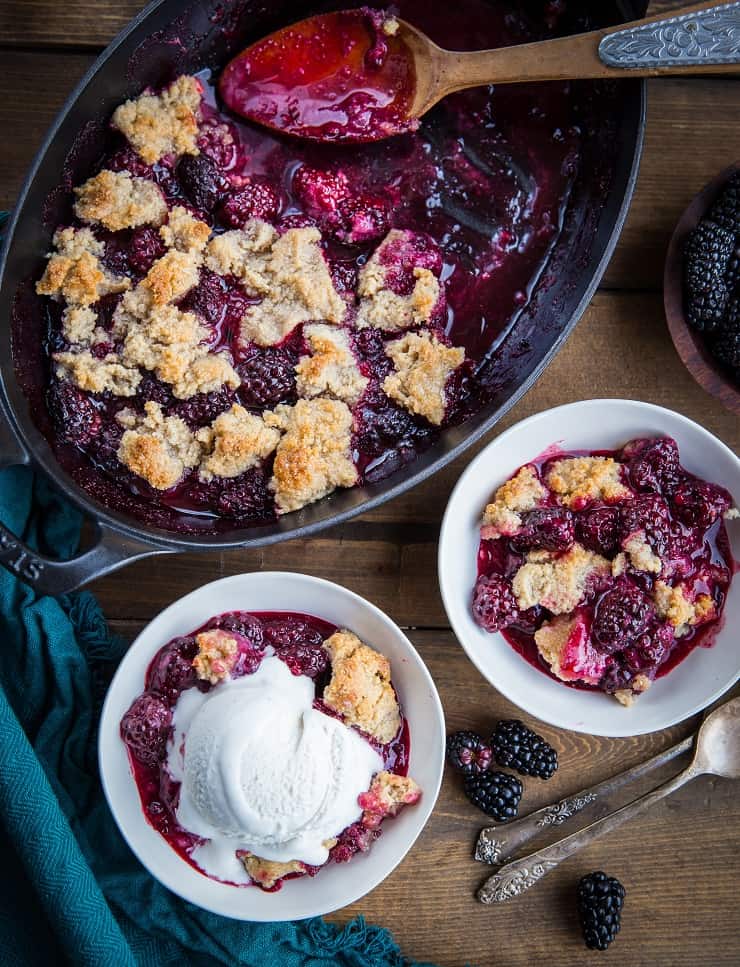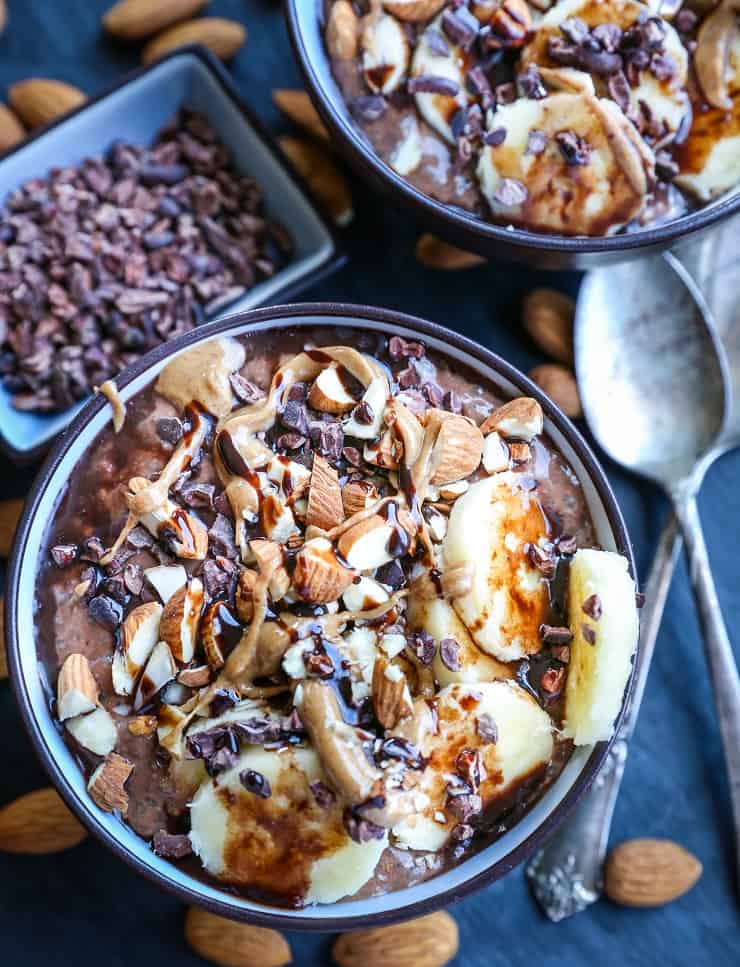 While the book will be released January 21, I think it makes a great holiday gift for the health-conscious individual and also folks who are looking to make adjustments in their diet.
In this sense, you can purchase the book for friends and family before the holidays and give it to them as a bonus gift once the holidays have passed…it can be the gift that keeps on giving!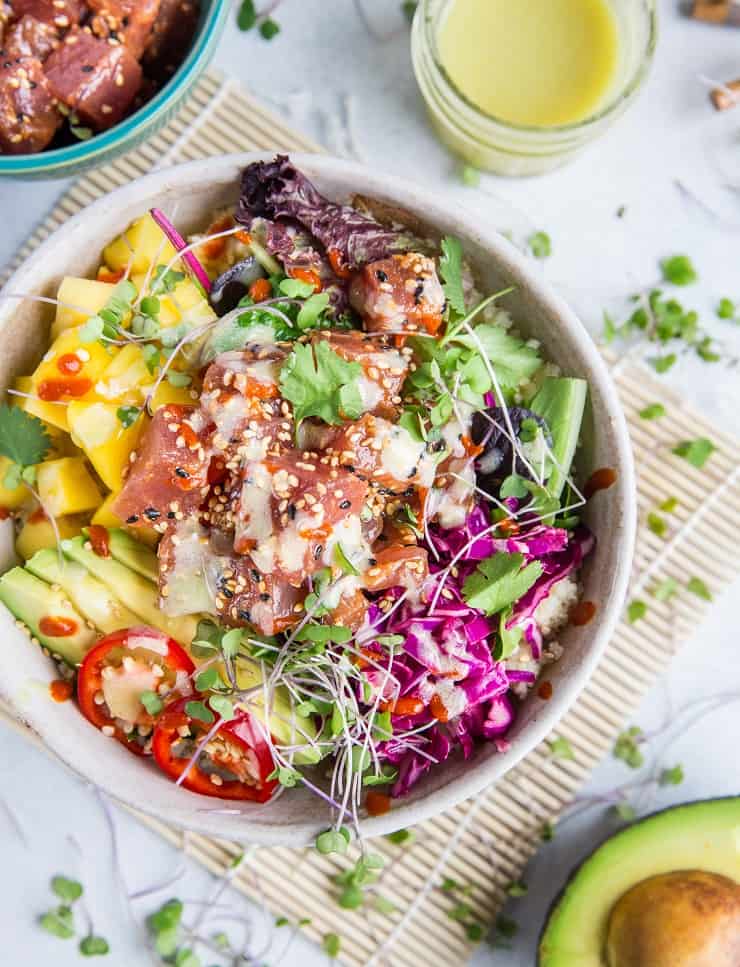 I also like the fact that Paleo Power Bowls can be one of your tools in forging strong habits in the new year. I love what I do for a living and part of that passion stems from the ability to help others achieve their health goals.
I thank you from the bottom of my heart for your support! Thank you for the love and support you all gave throughout the whole process I was writing and editing the cookbook.
It has been your love and words that have kept me motivated to always produce the best quality content I possibly can.
Much love to you and yours!
xo