There comes a time when we have to cut our losses, admit defeat, pack up and move on. Sometimes disappointing things happen.  A dog throwing up on the carpet: that's disappointing. Edit, Undo.  Procrastinating a much needed oil change only to arrive at an oil-less dipstick is disappointing. Inward disappointment is the worst.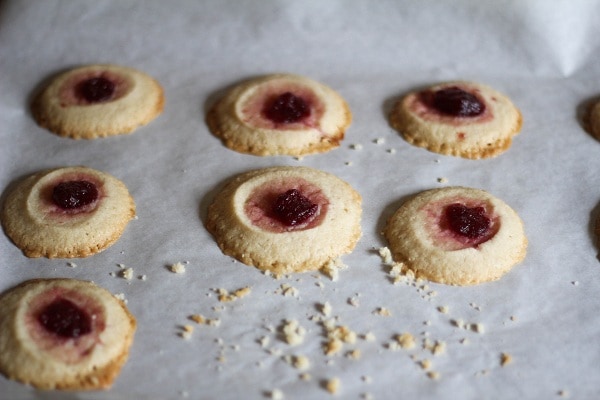 A botched batch of what were supposed to be gluten-free thumbprint cookies is a day wrecker.  Could I have been more excited about this batch of baked yum prior to oven wreckage? Nay. Could I have been more disappointed when they melted all over my cookie sheet and broke apart at the slighted touch? Double nay. When a faint breeze blows and your cookie crumbles, it's time to find a crumble-less cookie. Stat.
There are disappointing times and there are victorious times. A crock pot and a bag of lentils always leads to victory. My opinion.  Minimal effort, delicious taste, full happy belly, leftovers: victorious. This crock pot Tunisian lentil stew recipe has warm cozy seasoning, an exotic flair and feeds a household.  The best way of rectifying defeat is by following it up with an activity that will surely bring you a win. Crock pot. Lentils. Win. Duh. This is kind of like shooting fish in a barrel, but a lot less cruel and way more tasty.  Lentils: 1, Gluten-Free Thumbprints: 0. Until next time, thumbprints…until next time.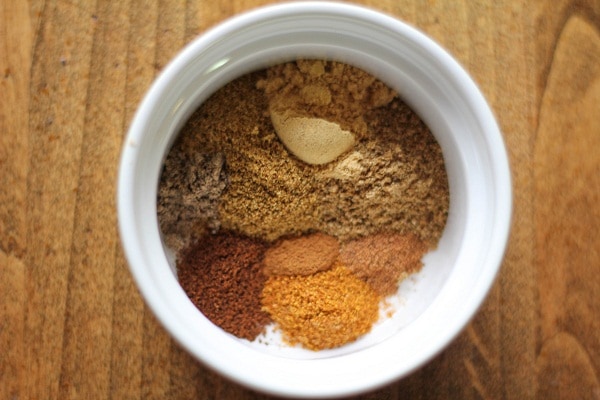 Crock Pot Tunisian Lentil Stew
Ingredients
2 cups dry green lentils
7 cups vegetable or chicken broth (low sodium recommended)
1 tablespoon apple cider vinegar
1-1/2 teaspoon ground coriander
1-1/2 teaspoon ground cumin
½ teaspoon ground ginger
1/8 teaspoon ground cardamom
¼ teaspoon ground cloves
1 cinnamon stick
1/8 teaspoon ground nutmeg
½ teaspoon ground cayenne pepper
½ teaspoon smoked paprika
1 bay leaf
1 teaspoon salt
3 cloves garlic, minced
1 large carrot, chopped
2 cups sweet potato or Yukon potato, chopped into ½" cubes
Golden raisins and plain yogurt for serving
Instructions
Rinse the lentils well.
Add all ingredients to the crock pot, stir and cook on low for 6 hours. If the lentils are still under cooked after 6 hours, increase the heat to high and cook until liquid is thick.
Blend ¼ to ½ of the lentils (leaving the potatoes whole) in a blender until smooth and add the blended lentils back to the crock pot and stir. Serve with plain yogurt, raisins and cilantro.
http://www.theroastedroot.net/crock-pot-tunisian-lentil-stew/