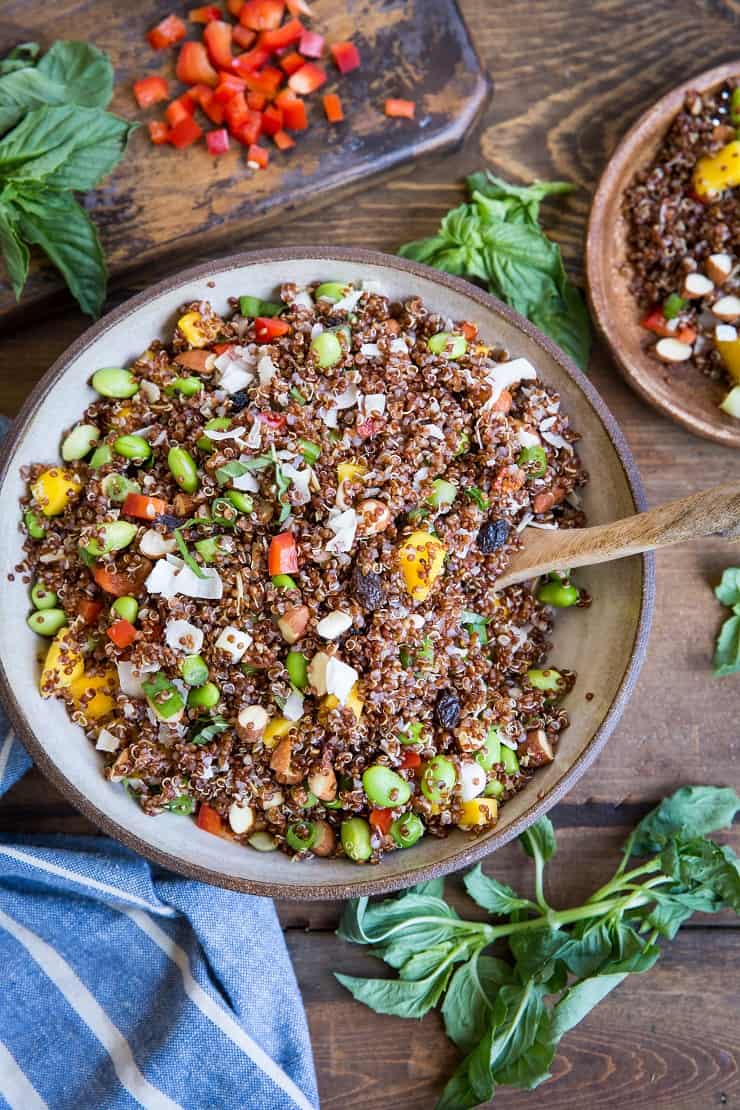 Light and flavorful quinoa salad with mango, edamame, bell pepper, flaked coconut, roasted almonds, and basil. This super nutritious salad is perfect for summer picnics and barbecues!
This post is Sponsored by Bob's Red Mill. Check out more delicious healthy recipes, snag coupons and find stores near you at BobsRedMill.com!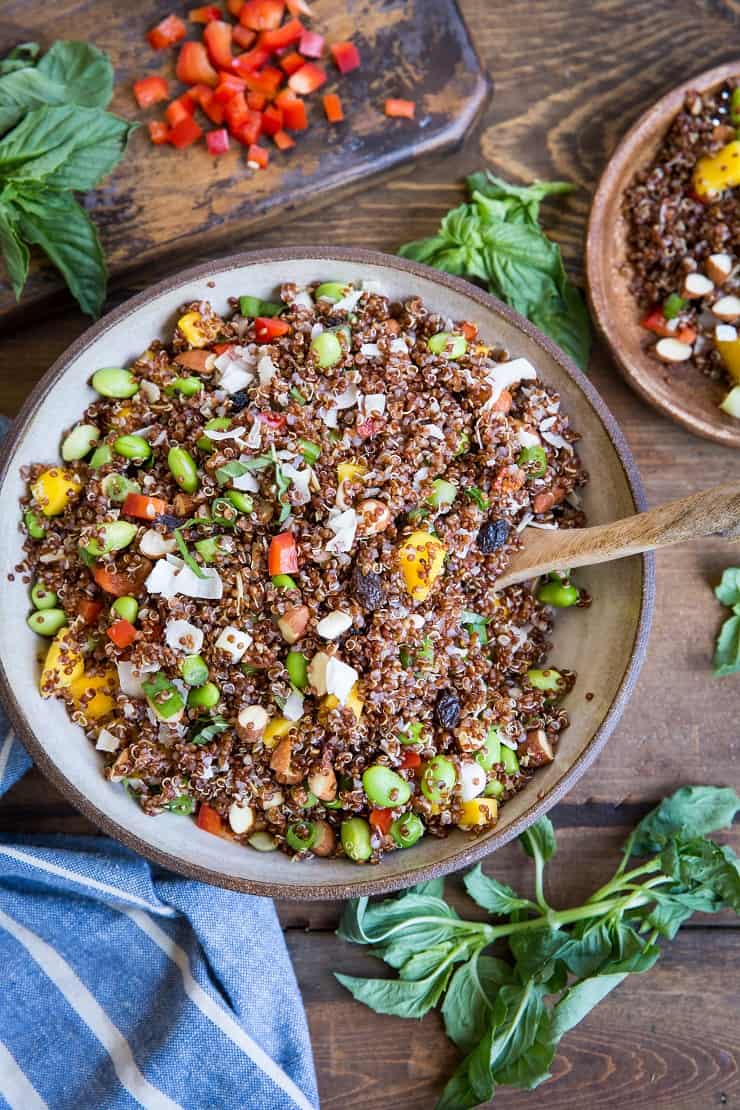 Quinoa and I have been getting along famously lately. I have a tendency to set my sights on a specific food and let that flame just.rage, only coming up for air once I've sufficiently quenched that particular thirst. Lately, I've been on a quinoa kick, as I've been incorporating it into my daily lunch or dinner salad as a trusted source for carbs.
There are few carbs my digestive system enjoys processing, you see, so once I find one that works for my body, I get a little elated. I keep my diet fairly low-carb for health reasons (read more about that here), and my body is very picky about its preferred source of carbs. As it turns out, I process quinoa famously, which is great news because it's one of those highly nutritious whole foods that's super easy to incorporate into my daily life.
Read More

about Mango Edamame Quinoa Salad