Creamy Brussel Sprout Casserole with bacon and crispy topping is an amazing side dish to share with friends and family. Even the biggest brussel sprout naysayers will love this cheesy casserole!
Whip up this keto brussel sprout casserole recipe for your holiday gatherings for a comforting yet healthful low-carb side dish.
It was only a matter of time before we casseroled some brussel sprouts, am I right? Can I get a high-five? Down low? To the side?
Don't cancel me.
It has been brought to my attention many times over the years that some folks don't like brussel sprouts. As is true with most foods, I truly believe the appreciation depends on the way the dish was prepared.
For me, an easy Sauteed Brussel Sprouts Recipe with Butter and Garlic is absolute perfection.
…but I'm not about to turn down some cheesy brussel sprouts, no way, no how!

That's where this easy cheesy creamy casserole comes into play. It's a proper swaddling of brussels in a lovely creamy sauce with crispy bacon crumble topping.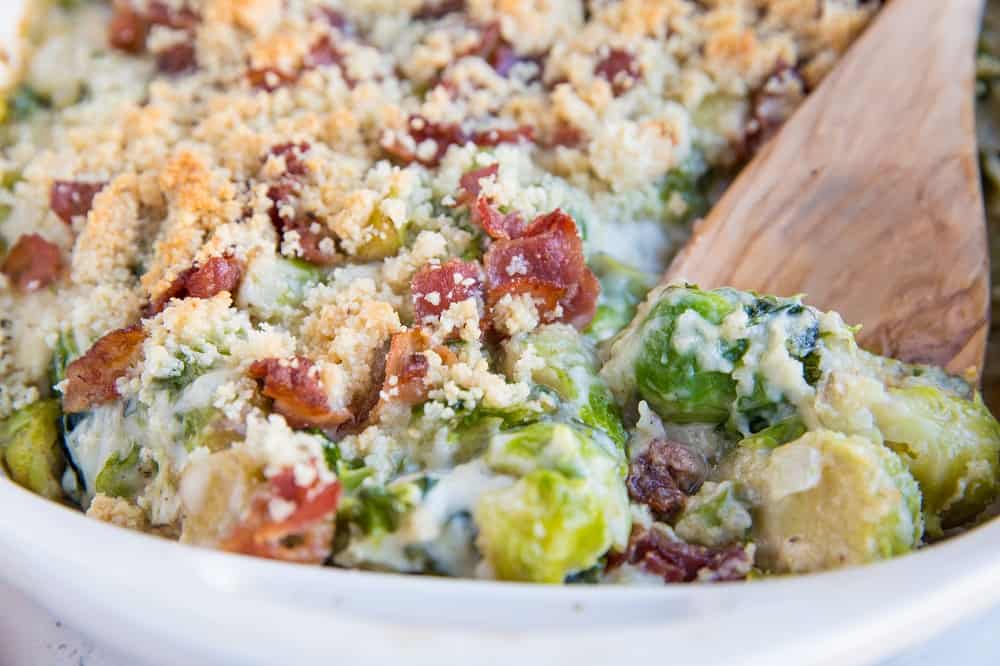 You could call it brussel sprouts au gratin for an alternative way of looking at it 😉
Read More

about Creamy Brussel Sprout Casserole (Low-Carb)