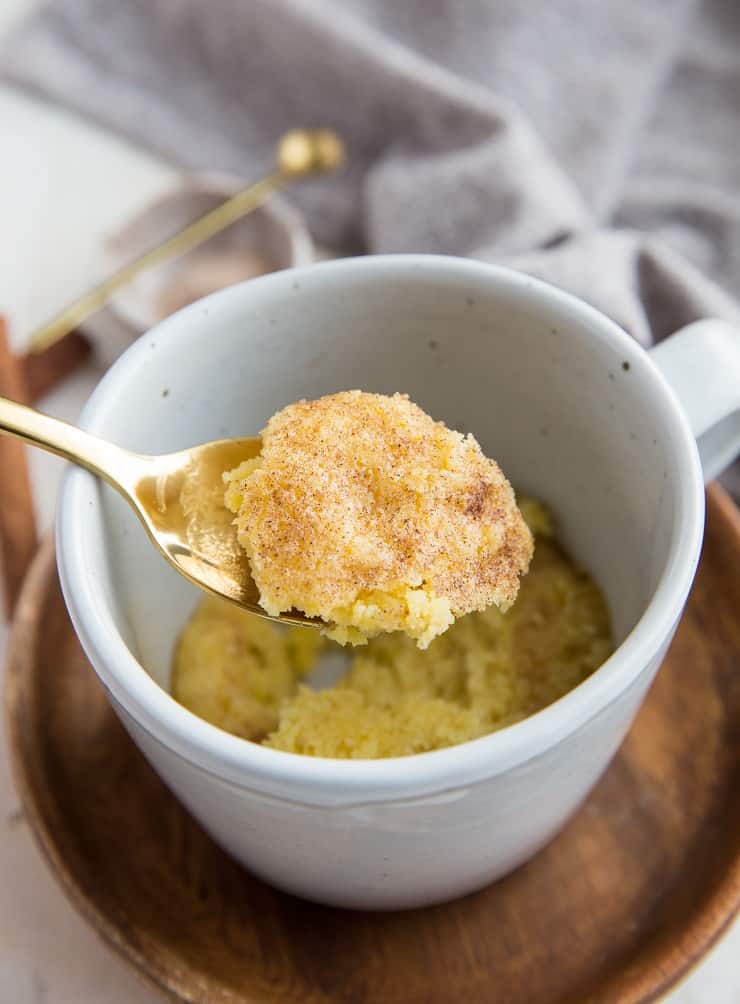 Keto Snickerdoodle Mug Cookie is the easiest snickerdoodle you'll ever make! Low-carb, grain-free, dairy-free, and sugar-free, this easy single-serve dessert recipe is made with 5 ingredients in less than 5 minutes!
The only thing better than a freshly-baked batch of snickerdoodle cookies is a freshly microwaved snickerdoodle mug cookie 😉
Joking aside, I do love my mug desserts, as they keep my intake of sweets under control. Rather than eating half that batch of snickerdoodles, I'm eating one…just one perfect one that happens to be sugar-free.
Simply stir up the ingredients for the cookie and nuke it in the ol' microwave for an epic treat!
…And for those times you must bake a full batch, you can whip up my Keto Snickerdoodles recipe, or my Grain-Free Snickerdoodles for a paleo version.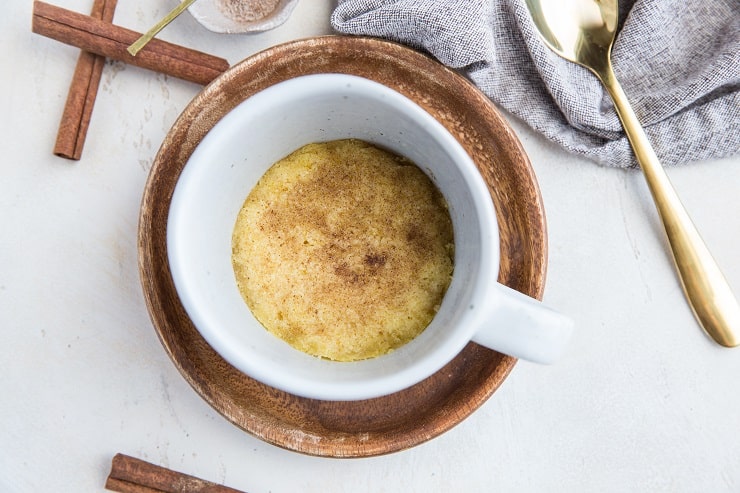 The best part about the snickerdoodle cookie is the very thing that makes a snickerdoodle a snickerdoodle: the cinnamon-sugar sprinkle on top.
All we do to mimic that sprinkle is stir up a tiny amount of sugar-free sweetener with an even tinier amount of ground cinnamon. This mixture gets sprinkled on top for an ooh la la experience that'll keep you coming back for more.
A snickerdoodle a day keeps the…well…moving right along.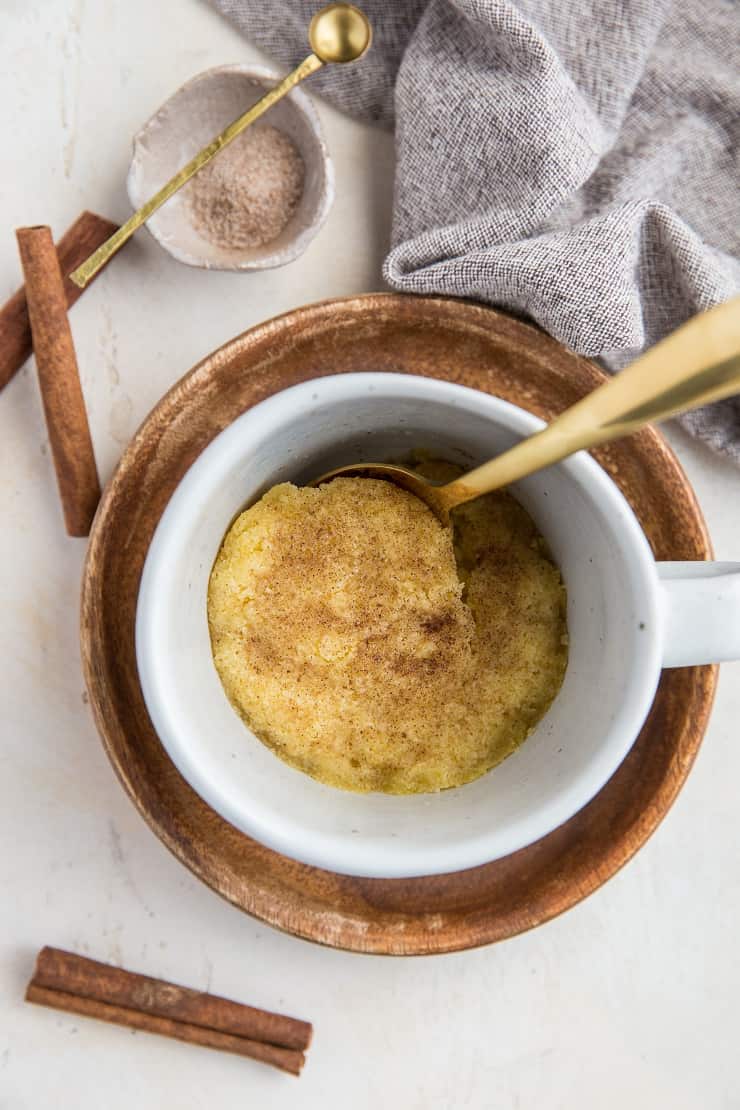 Read More

about Keto Snickerdoodle Mug Cookie