Merry Day After Christmas! How the heck did your holiday go? Since we have another holiday (hello, 2016!) just around the corner, this week's meal plan is going to be a bit different. We have three healthy meals to kick off the week, then an appetizer to get your New Years' Eve partay on, then a super stella-clean breakfast to soak up all the alcohol you consumed the previous evening. Follow the path to healthy deliciousness, and away we goooooooo!
Monday
Sweet Potato and Quinoa Chili from greens & chocolate.
Prep Ahead: chop up the vegetables a day in advance.
Tuesday
Saffron Vegetable Soup with Quinoa from Flavor the Moments.
Prep Ahead: This soup comes together so quickly, but you can prep your veggies ahead of time to make things go even faster!
Wednesday
Creamy Sweet Potato and Black Bean Pasta Skillet from Cookie Monster Cooking.
Prep Ahead: If using homemade sweet potato puree, this can be made in advance. Otherwise, just use store-bought canned puree for a 30-minute meal!
Thursday
Strawberry Bruschetta from Spoonful of Flavor.
Prep Ahead: You can use any kind of your favorite fruit. I always use strawberries but you can use grapes, blueberries, cherries and more.
Friday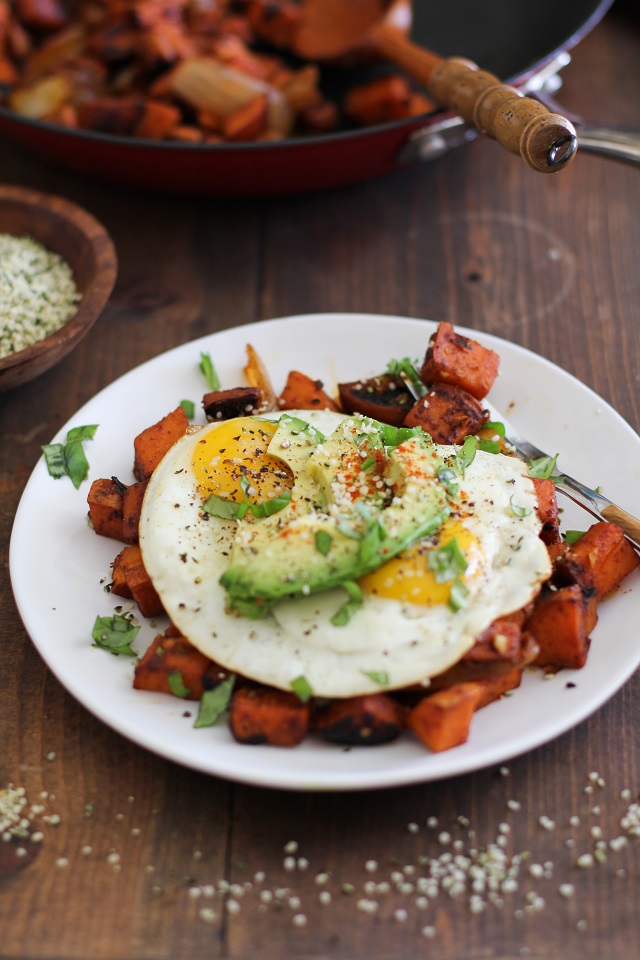 Sweet Potato Home Fries from The Roasted Root.
Prep Ahead: The sweet potatoes can be chopped ahead of time.
Click HERE to print out the grocery list (below):
Click HERE to print the customizable grocery list (below)!:
PREVIOUS HEALTHY MEAL PLANS