Happy Saturday AND Happy Halloween! What are you'uns doing to celebrate? I'll be running a comb through my hair and attending an actual gathering this evening. And by "gathering," I mean partaaaaaaaay! Remember to make some major crunk Halloween Sangria, and perchance a Flourless Peanut Butter Cookie with all the peanut M&Ms from your trick-or-treat stash to share with your friends and fam. And be safe, my babies!
I'm gonna give it to you straight: this week we have carbs. All of zem. It is fall, after all, yes? With daylight savings and everything. So let hibernation mode begin. Bring your fleece!
Here's your plan for the week: get super organized and grocery shop using our super stellar grocery list, do a little cooking in advance, scarf the fruits of your labor, hibernate.
Monday
Sweet Potato and Lentil Chili from Making Thyme for Health.
Prep Ahead: You can cut the veggies (onion, peppers, garlic, and sweet potatoes) up to 2 days in advance and store in an airtight container in the refrigerator.
Tuesday
Kale and Eggplant Baked Ziti from Cookie Monster Cooking.
Prep Ahead: Veggies can be sauteed in advance (store in the refrigerator until ready to use). Or, the entire dish can be assembled completely, wrapped with foil or plastic wrap, and then stored in the refrigerator until ready to bake. Let it come back to room temp and then bake as directed (or until hot).
Gluten-Free Option: Use your favorite store-bought gluten-free noodles in place of regular.
Wednesday
Spicy Black Bean Veggie Burgers from The Roasted Root.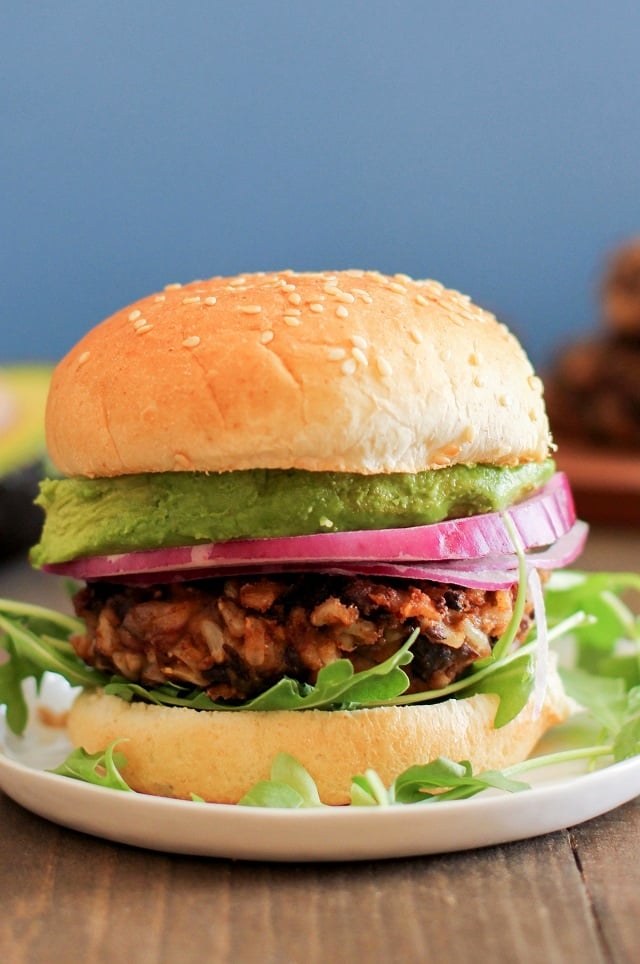 Prep Ahead: The rice can be cooked ahead of time and refrigerated until ready to use. You can also make the burger patties prior to cooking them, and/or freeze the veggie burgers.
Thursday
30 Minute Farro "Fried" Rice from Flavor the Moments.
Prep Ahead: Prep veggies ahead, or buy pre-chopped veggies if really pressed for time.
Gluten-Free Version: Replace farro with brown or white rice
Friday
Sausage and Kale Pasta with Feta Sauce from greens & chocolate.
Prep Ahead: Cook sausage a day in advance.
Vegetarian option: To make vegetarian, omit sausage and replace with garbanzo beans.
Printable Grocery List:
Click HERE for printable meal plan and grocery list below!
Click HERE for customizable meal plan and grocery list below!
Past Meal Plans: