Hooowdy hoooo! How did week 1 of 2016 treat you? Are you sticking to those resolutions you made? Did you toss your Paleo stint out the window and bake the Gluten-Free Maple Walnut Scones I posted yesterday? And what are you up to this weekend? We have a dusting of snow in the forecast, so this girl will be hiking around in the back country looking for some untouched powder to ravage.
FOOD THIS WEEK! What are you all feeling? How about some easy-to-prepare and delicious-to-eat mac n cheese, a couple nutrient-packed veggie bowls, some super stellar soup, and a Mexican-style skillet casserole o' bliss? Sounds like a pretty complete week to me!  Don't forget to print out the grocery list to make shopping a cinch!
Have a great week, and I hope you've had a happy, healthy start to 2016! xo
Monday
Overnight Creamy Chicken Macaroni and Cheese from Flavor the Moments.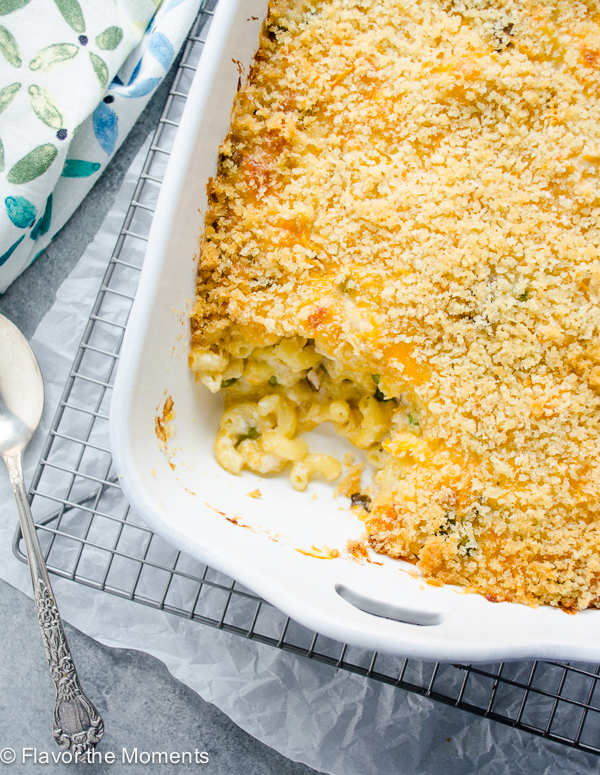 Plan ahead: The entire meal is done in advance and baked off the next day!
Vegetarian Option: Omit the chicken for a vegetarian option.
Gluten-Free Option: Use store-bought or homemade gluten-free noodles of choice
Tuesday
Sweet Potato and Black Bean Quinoa Bowls from Spoonful of Flavor.
Prep ahead: You can actually eat this meal hot or cold. Prep all of the ingredients in advance and reheat or serve cold, if desired. You can also prep the Cilantro Cream Drizzle in advance to save time.
Wednesday
Skillet Mexican Brown Rice Casserole from Cook Nourish Bliss.
Prep ahead: This meal comes together quickly, but you can chop the onion, pepper and jalapeno in advance if desired.
Thursday
Roasted Root Vegetable Buddha Bowls with Maple Cinnamon Tahini Dressing from The Roasted Root.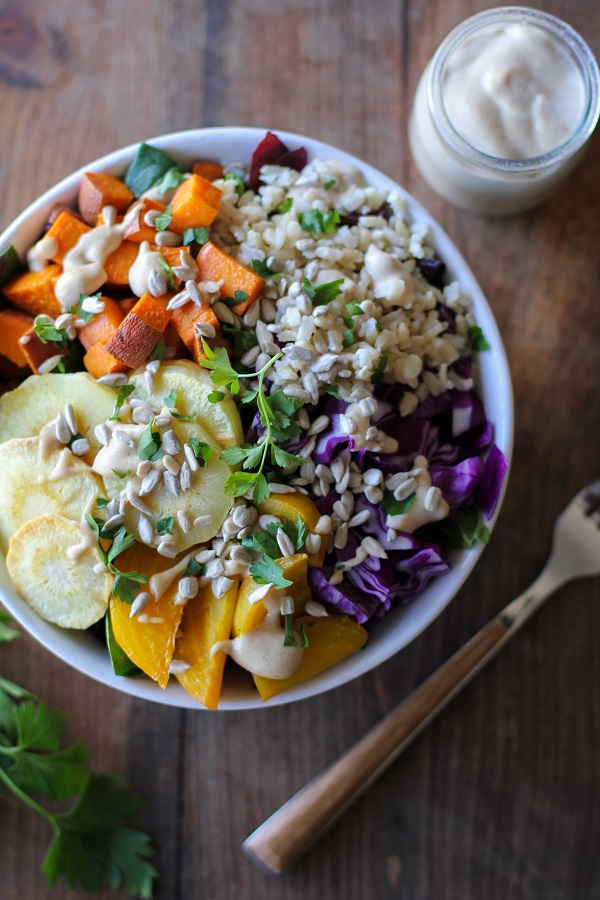 Prep ahead: You can roast the veggies a day in advance, as well as make the brown rice and dressing ahead of time.
Protein Option: Add rotisserie chicken, tofu, or chickpeas for some extra protein.
Friday
Buffalo Chicken Chili from greens & chocolate.
Prep ahead: You can chop the veggies in advance.
Vegetarian option:  Omit chicken and add extra can of cannelini beans.
Click HERE to print the grocery list below!:
Click HERE to print the customizable grocery list:
PREVIOUS HEALTHY MEAL PLANS