Hellooooooo weekend! Is it full-blown Spring where you're at? We got some mid-week snow here in the Sierras, and are back to blue skies and warm temps just in time to enjoy some outdoor recreating over the weekend.
This week, we have all sorts of food varietals from pasta to grain salad, to tacos. You'll get a healthy smattering of light and healthy and rich and comforting if you follow the whole dang plan this week. Be sure to print out the grocery list at the end of this post for your shopping convenience!
Have a beautiful weekend!
Monday
Easy Mushroom and Sausage Pasta from The Roasted Root.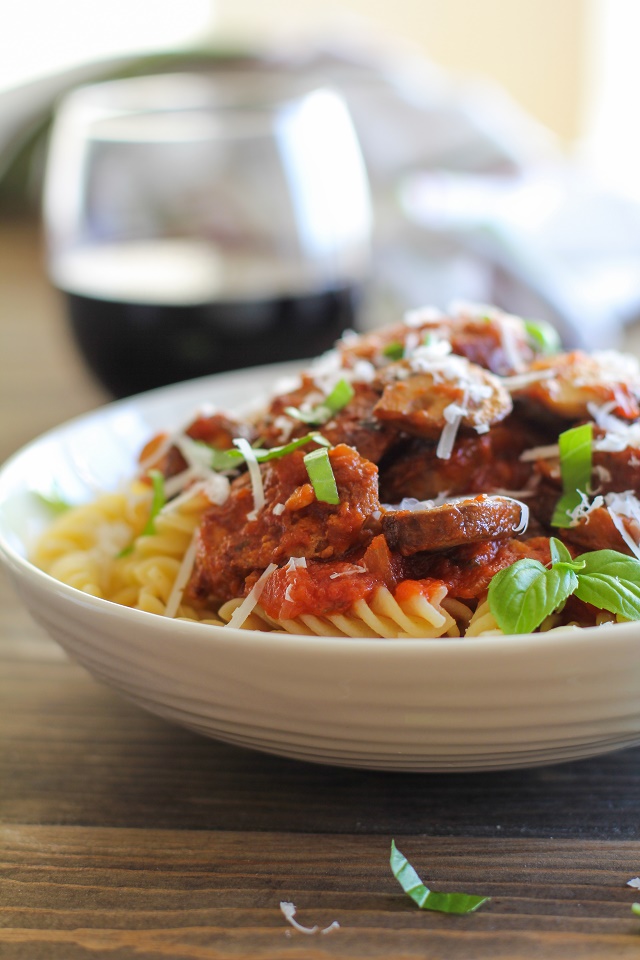 Prep Ahead: The recipe comes together quickly, but you can cookthe pasta a day or two ahead of time.
Vegetarian Option: Omit the sausage and add 1 medium crown broccoli and 1 can chickpeas.
Tuesday
Asian Black Rice Salad with Ginger Orange Dressing from Flavor the Moments.
Prep Ahead: This recipe comes together very quickly, but you can prep your veggies and make the dressing in advance to save time.
Wednesday
Orange Broccoli Noodle Bowls from Cook Nourish Bliss.
Prep Ahead: This meal comes together in about 30 minutes, but you can slice the red onion and chop the broccoli in advance if desired!
Gluten-Free Option: Use gluten-free pasta noodles of choice
Thursday
Salmon Tacos with Sriracha Cream Sauce from greens & chocolate.
Prep Ahead: You can put the rub on the salmon and make the Sriracha cream sauce the night before.
Friday
Lemon Honey Chicken and Broccoli Stir Fry from Spoonful of Flavor.
Prep Ahead: Cook the quinoa in advance and prep the sauce in advance to save time.
Vegetarian Option: You can substitute tofu or another meat substitute for the chicken, if desired.
Click HERE to print the grocery list below:
Click HERE to print the customizable weekly menu:
Click here to view previous -> Healthy Weekly Meal Plans