Well hello and how's your weekend going so far?
This week's menu consists of variety galore. From creamy cream-less soup to the classic Beef Bourguignon, to Jambalaya, fresh crisp salad, and seasonal stir fry. As always, we have a super snazzy grocery list for your planning convenience. Enjoy the weekend and all the foods to come!
Monday
Beef Bourguignonne with Pearl Barley from Flavor the Moments.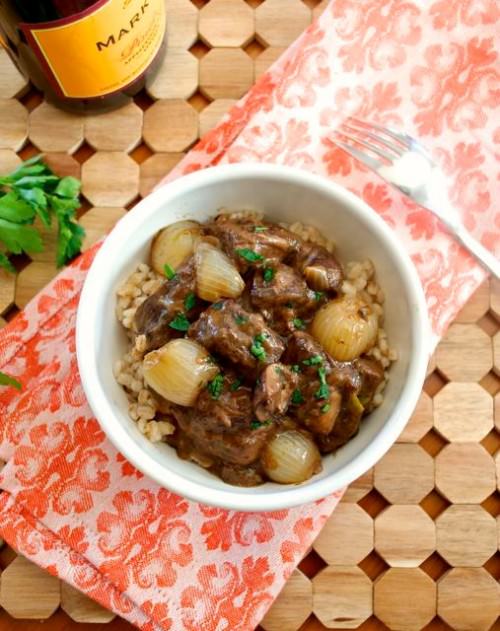 Prep Ahead: The veggies may be prepped and even cooked and blanched a day in advance, or the entire meal may be made in advance. This meal is even better as leftovers! Another option is to follow all instructions for browning the meat, etc. on the stove top, then cooking it in your slow cooker on low instead of in the oven.
Tuesday
Winter Vegetable Teriyaki Stir-Fry from Cook Nourish Bliss.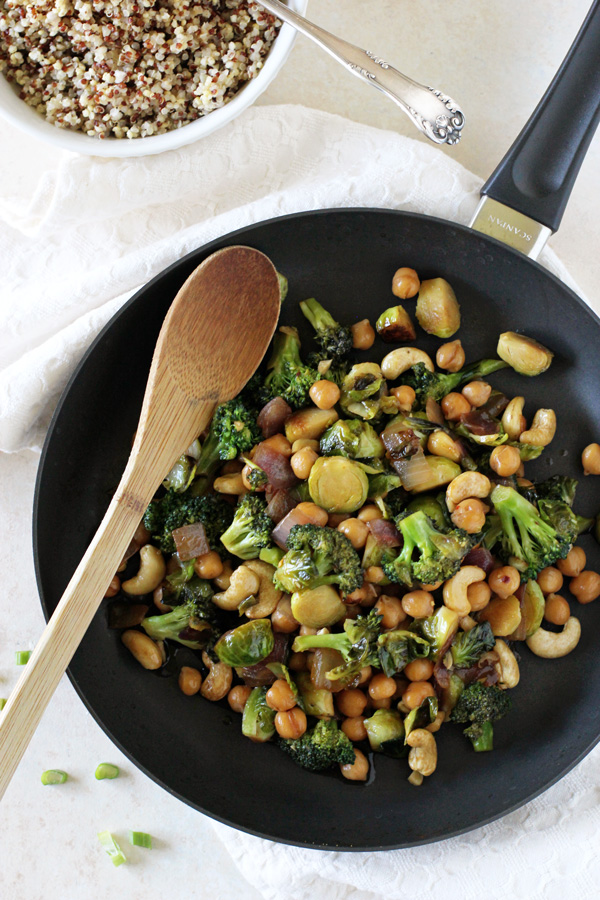 Prep Ahead: The actual stir-fry comes together quite quickly! But you can cook the rice or quinoa for serving in advance to save time the night of!
Wednesday
Creamless Potato Leek Soup from greens & chocolate.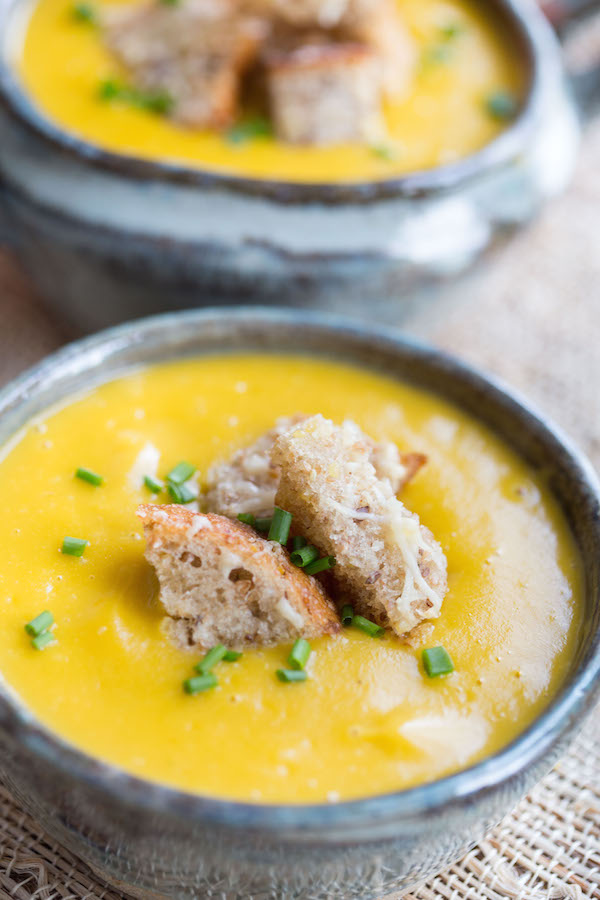 Prep Ahead: chop the veggies a day in advance, storing them in an airtight container.
Thursday
Strawberry Spinach and Asparagus Salad from Spoonful of Flavor.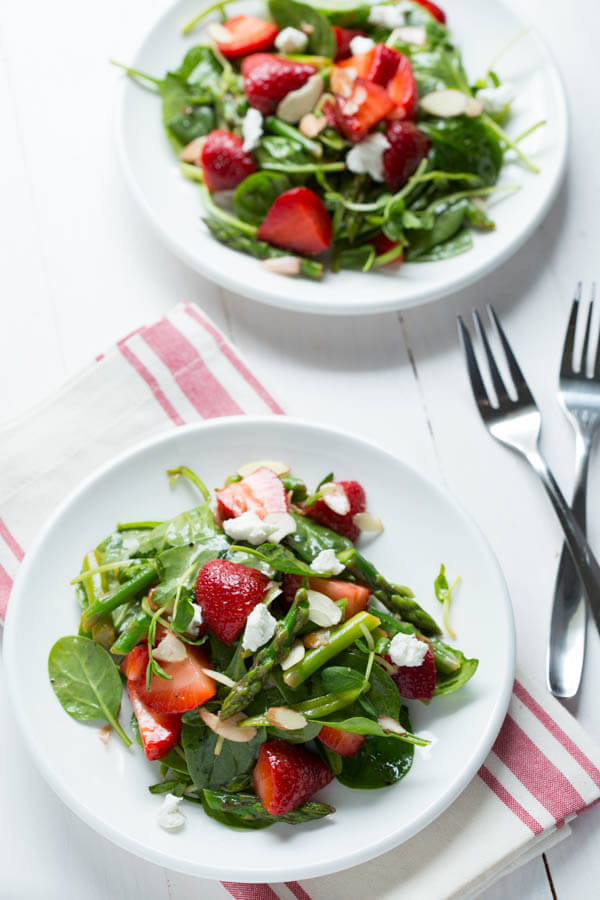 Prep Ahead: You can save time by chopping the vegetables and strawberries in advance.
Friday
Easy One Pot Jambalaya from The Roasted Root.
Prep Ahead: The veggies can be chopped up to one day ahead of time.
Vegetarian Option: omit all of the meat and stir in one can of black beans or chickpeas, or chopped tofu once the Jambalaya is fully cooked.
Click HERE to print the grocery list below:
Click HERE to print the customizeable weekly menu below:
Click here to view previous -> Healthy Weekly Meal Plans