Hulloooooo weekend! What are we up to? It's snowing in the Sierras, so you can prolly guess what I'm doing. Snowboarding + snowshoeing + tea drinking + book reading.
FOOD THIS WEEK: Wooowee it's gon' be good! We've got a hearty dose of ethnic food. We're looking at noodles galore in the form of pasta, veggie noodles, and tasty bowls o' ramen. Plus, we have tacos and curry to cover all your healthy comfort food cravings. Get on top of this week by planning ahead, printing out our nifty grocery list, and as always, have a fab weekend!
Monday
Skillet Chicken Fajita Whole Wheat Pasta from Cook Nourish Bliss.
Prep Ahead: The veggies can be sliced in advance if desired. Or, the whole dish can be made in advance (it reheats well).
Vegetarian Option: omit the chicken and add 1 (15 ounce) can black beans, drained and rinsed, when you add the milk!
Gluten-Free Option: Use gluten-free noodles of choice.
Tuesday
Butternut Squash, Black Bean, and Kale Tacos from Spoonful of Flavor.
Prep Ahead: You can save time by chopping vegetables ahead of time. You can also prepare filling ahead of time and then reheat just prior to serving with the tortillas.
Wednesday
Zucchini and Yellow Squash Noodles with Turkey Bolognese Sauce from Flavor the Moments.
Prep Ahead: You can make the veggie noodles and the sauce in advance! Sauce can be frozen and thawed when ready to use.
Thursday
30 Minute Thai Chicken Curry from The Roasted Root.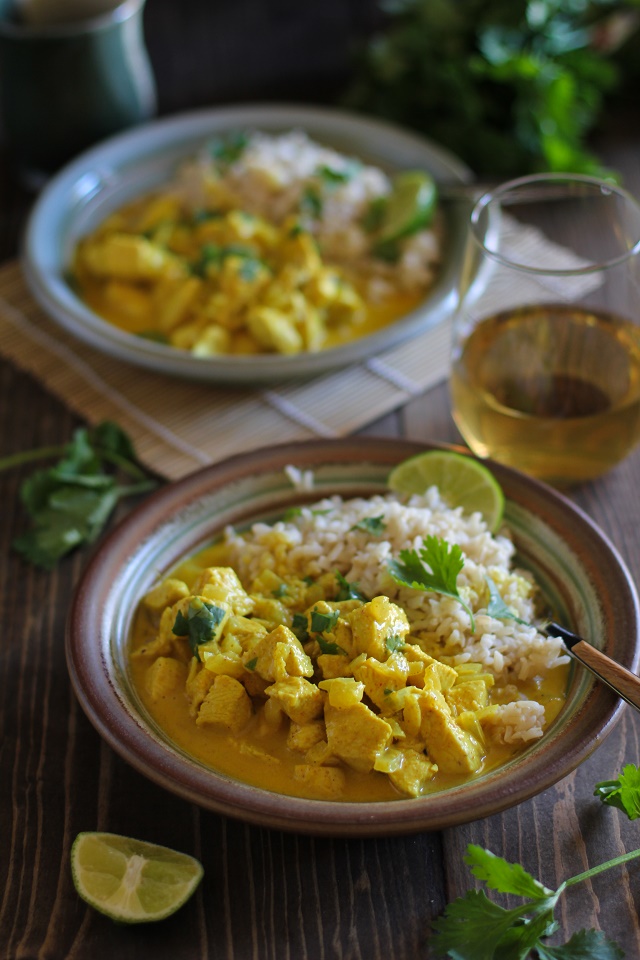 Prep Ahead: The onion can be chopped and the ginger can be grated ahead of time. You can make the curry sauce ahead of time and use it to marinade the chicken.
Vegetarian Option: Omit the chicken, and add 1 large gold potato and a 14-ounce can of chickpeas.
Friday
Pork Ramen Bowls from greens & chocolate.
Prep Ahead: You can make the hard/medium boiled eggs ahead of time. Otherwise this comes together super quick!
Vegetarian Option: omit the pork and just add extra veggies such as mushrooms and shredded carrots.
Click HERE to print the grocery list below:
Click HERE to print the customizeable weekly menu below:
PREVIOUS HEALTHY MEAL PLANS