There is a whole bunch of rando stuff (tiddily bits) I want to fill you in on that I haven't fit in to my regular recipe posts. In addition to blogging and working at the vineyard, I've been working with other folks and wanted to shine a little light on them. Get your clicky fingers on cause I have some links for yoooooooou! So here goes:
The Shoot (at Alchemy Market & Café) . . .
I recently snapped photos for a local restaurant, Alchemy, which was a ton of fun. If you're ever in Murphys, CA, I recommend paying Alchemy a visit for lunch or dinner. Or both. Set down your roots there, the place is amazing. The owner/chef, Jason, really knows his food, beer, and wine and has created an awesome dining atmosphere.
Look at this meatloaf for instance. Are. you. freaking. kidding. me?  SO good.
What about this hunk o'lovin? The man knows his meat, 'nuff said.
Or this Ahi Salad (dear to my soul). It's hard for me to branch out and try other menu items because this is thang is so great!
And coconut pie??? Stack it high and mighty!
Working with the folks at Alchemy has been a blast and it was nice to take photos of gorgeous food that I didn't have to prepare myself. raaaaahahaha! Enough. No but seriously, the restaurant gives a wonderful experience.
The Subscription (for Healthy Recipes Magazine) . . .
The folks at Healthy Recipes Magazine asked if they could include my Transylvanian Stockpot Recipe in their latest issue. The magazine is designed for ipads and they're currently working on getting the magazine to be compatible with iphones and kindles as well.  In exchange for my permission to use my recipe, they have graciously offered all of my readers (that's YOU!!) a FREE 3-month subscription to the magazine! All you need to do is go here to sign up!
Remember, you need an iPad to make use of the subscription but you can stay tuned with Healthy Recipes Magazine for when they become available on other devices.
The Smoothie (on Food Fanatic). . .
As you may know, I have been contributing recipes to Food Fanatic, a new-ish food site that brings together all sorts of awesome bloggers for a huge variety of recipes. I focus on vegetarian recipes (which I get a kick out of considering my dire love for meat).
Last week, I shared a Kale Smoothie Recipe which you should definitely check out. Stay connected with Food Fanatic by following them through social media or adding them to your blog line-up! They do amazing giveaways on a regular basis and are a wonderful resource for any day of the week.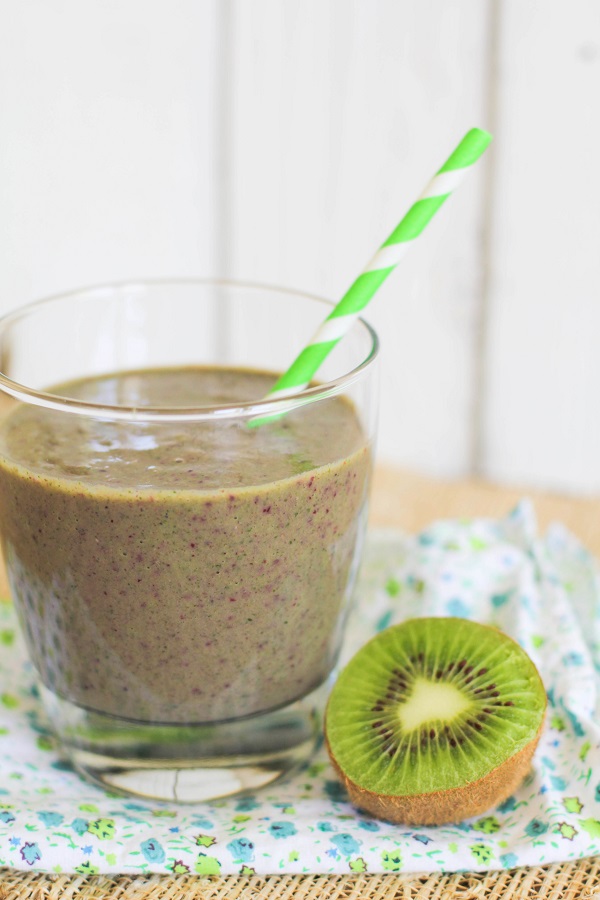 & More . . .
Writing for Tahoe Quarterly
I'm so thrilled to be working with a local magazine, the Tahoe Quarterly. They have been the most amazing people to work with! Through writing articles, I have had the opportunity to interview some incredible individuals (and even taste some great food!). The first article I contributed to Tahoe Quarterly was on Tahoe's microbreweries and distilleries. Tahoe is kind of behind when it comes to food and alcohol trends but there are some local companies that are producing some great beer and spirits!
My next article, which will hit the shelves at the end of this month, is about the health benefits of the raw food diet. I got to interview a local raw food chef named Stephanie Dodds, who teaches classes, hosts private cooking lessons, and hopes to one day have a show on the food network. She's an incredibly friendly and knowledgeable lady.
I also interviewed Evan Strong who is ranked number one in the world for Para Border Cross (snowboard racing for amputees). Evan was in a major car accident 9 years ago, which resulted in one of his legs being amputated. A natural athlete and competitor, Evan knew he couldn't give up competing in the sports he loves. Through perseverance and a clean raw food diet, Evan was able to not only get himself back to health, but he re-emerged to be a stronger athlete than he was prior to the accident.
Evan and his wife, Mariah, own a raw food restaurant called, The Fix, in Nevada City, CA. Never have I ever tasted such delicious raw food! If you're ever in the magical town of Nevada City, go say hi to Evan and Mariah and try some incredibly fresh, organic and healthy raw foods!
I'm very excited about my next article, which is due at the end of August. I'm currently lining up my interviews and can't wait to tell you more about it!
Cooking Light Bloggers' Connection
Cooking Light recently got in contact with me and asked me to be a part of their Bloggers' Connection. They have assembled fantastic bloggers with all sorts of specialties, a ton of whom you will definitely recognize. This means you will be seeing recipes I have adapted from Cooking Light, such as the Roasted Chickpea & Apricot Salad I posted a while back and also the Roasted Beet & Peach Salad and Thai Turkey Burgers with Curry Yogurt Sauce I posted a few days ago. Their magazine and website are full of easy, healthy and tasty recipes, all of which can be made affordably and quickly!
Blogs I'm Loving
While I bounce all over the place piddling here, dabbling there, going to my normal day job, working on my cookbook, snapping photos for folks, I do make it a point to check up on my blogger buddies and read their posts. I want to call attention to a few blogs that are near and dear to my heart as of recently.
Can I just say, boy bloggers, whaaaat? I don't know very many of them, but when I find a food blog written by a man, I love going for a little blog stalk. It is nice to get a man's take on food blogging as well as experience some contrast to the ush. A little yin to the yang. Annnyway, I discovered Yum and Yummer months and months ago and love the unabashed voice Kerry (dude blogger!) uses in his posts (poooooootty mooooooouth). He follows the paleo diet (I used to be paleo, myself), so I enjoy seeing his paleo creations while reading his sinfully shameless words.
Also, this lil' lady from Half Baked Harvest really pulls on my heart strings. She's a high schooler who does most of the cooking for her enoromo family. And what she makes is so clever and tasty looking! I like reading about her family experiences and drool over her insane recipes and beautiful photos. Watch out, this girl's going places!
A Triumph!
In my cookbook updates, I've only mentioned minimal trials and tribulations, but as of last week, I finally overcame a biznatch of a beverage that had been giving me trouble for months. Kefir soda. Kefir soda is not the same thing as the milk-based kefir you buy from the store. It's still full of probiotics and is brewed in a somewhat similar way as milk kefir, but it is a water-based beverage.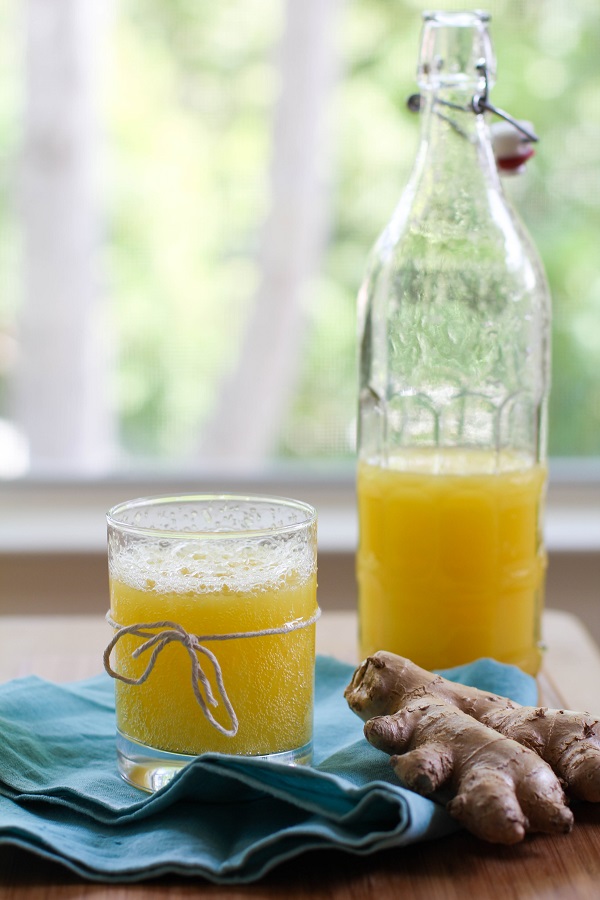 The first culture I used to make the kefir soda went bad (like foul bad…like rotten bad), so that set me back a couple of weeks and I had to start over. My next culture took 3 WEEKS to activate!! Can you imagine how much pacing around the kitchen I was doing for 3 whole weeks, waiting for my probiotics to….pro…biotic…? Anyway, long story short, the little buggers are alive now and my soda is fizzy and life is goooood!
I hope you all have a wonderful weekend and thanks for keeping up on my tiddily bits!