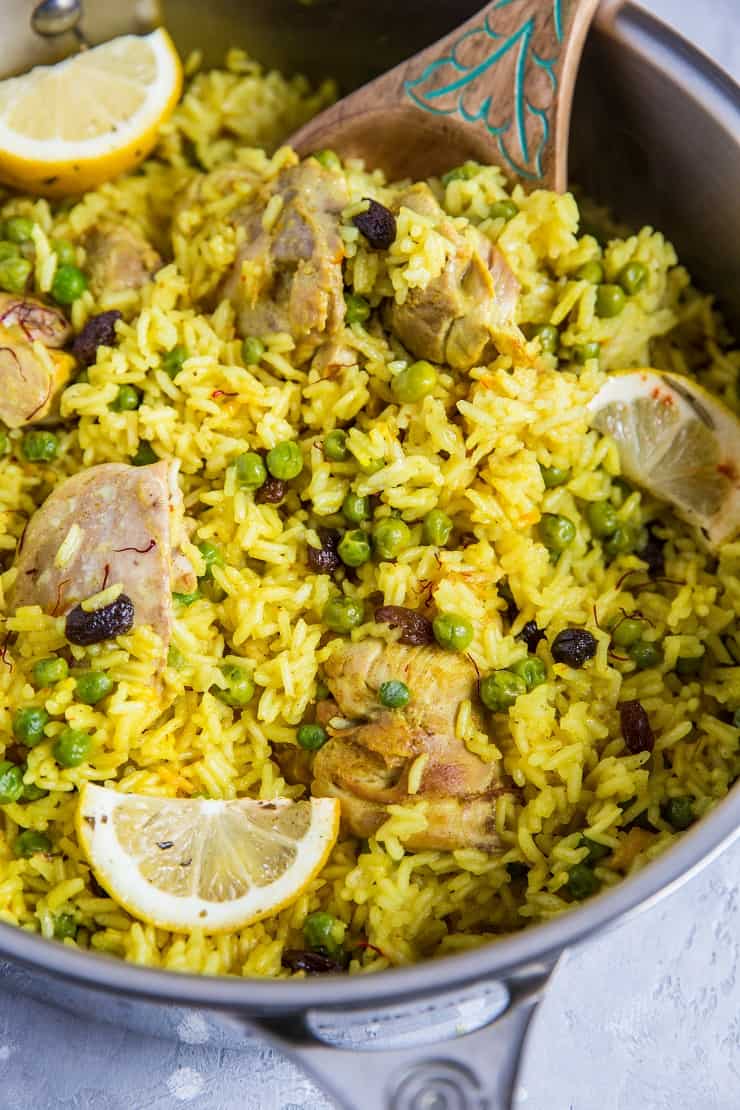 One-pot Aromatic Saffron Chicken and Coconut Rice with turmeric, coconut milk, peas, raisins and saffron threads – A flavorful, unique fusion dinner recipe that is amazing for sharing or meal prepping.
While this recipe comes off as a dish that has a rich cultural background, its origin is simply my imagination.
Aromatic saffron chicken with coconut rice was simply born out of my craving for something big in flavor, with a counterbalance of salt, sweet, and cream.
You could say it is a magical amalgamation of Indian, Middle Eastern and Thai faire. A fusion recipe, if you will.
I hadn't thought about my "style" of cooking until recently, but I have come to realize it is exactly meals such as this. Fresh, flavorful dishes that combine big aromatic flavors and often can't be pinned to any one type of cuisine but rather several.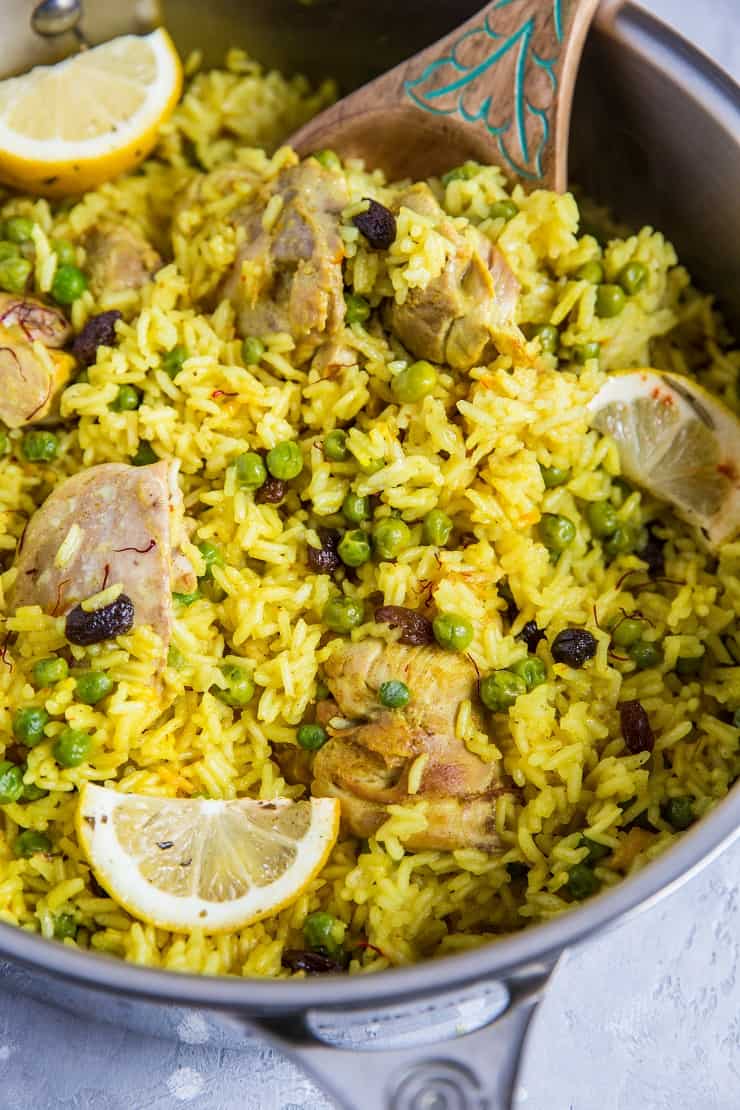 While I absolutely LOVE authentic anything (Thai, Indian, Mexican, Chinese, you name it), I also enjoy me-ifying meals by swapping out ingredients that are difficult to find, figuring out ways of cutting down prep time without sacrificing flavor, and always injecting nutrients whenever possible.
So without further adieu, let's dive right into this amazing meal, which was nearly impossible for me to name but will surely make your taste buds swoon!
It's easy, m'kay!
Read More

about Aromatic Saffron Chicken with Coconut Rice