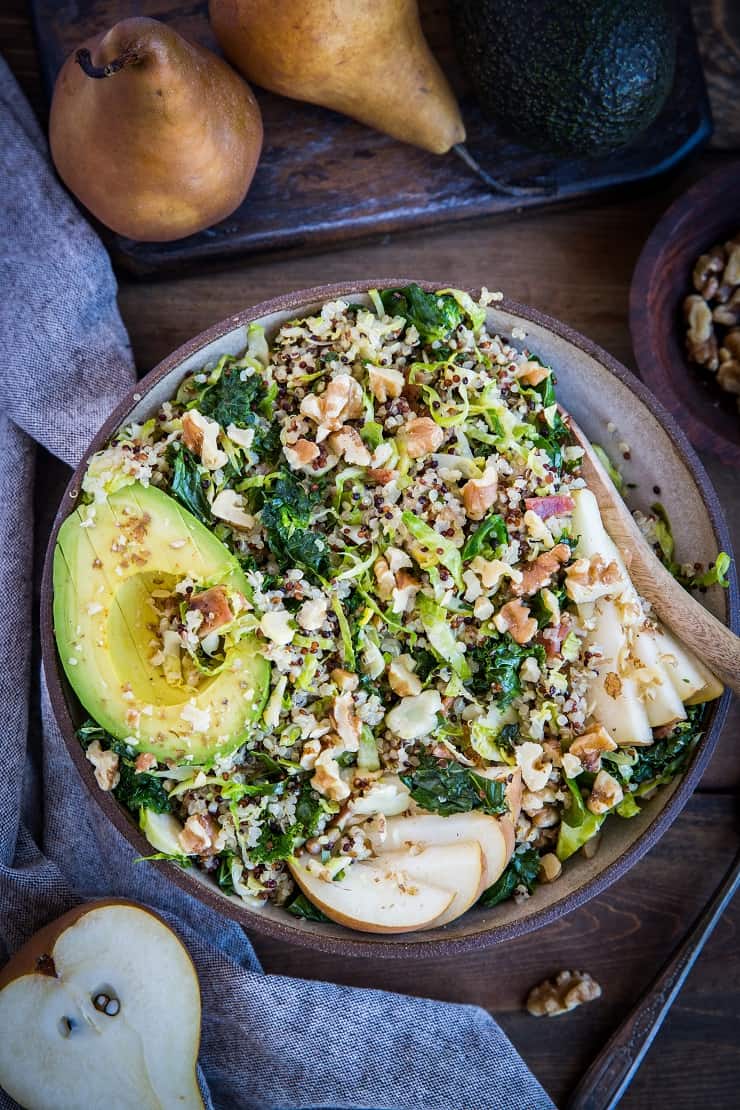 A warm  shredded brussel sprouts salad with kale, quinoa, crispy bacon, avocado, pear, walnuts, and a warm bacon-cider vinaigrette. This nutritious salad is inviting during the cold weather months.
I created this recipe for The California Avocado Commission. You can skip to the recipe HERE or continue reading.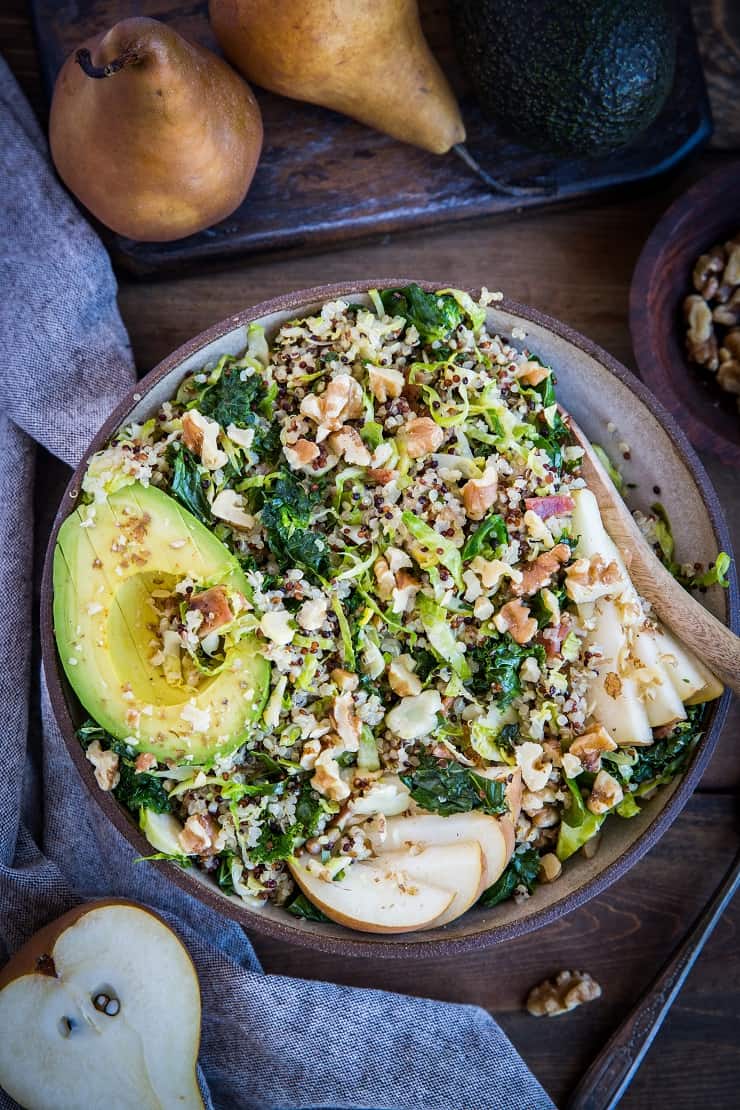 How do you feel about warm salads? I've gotta say, I absolutely love them!
If you're a salad fiend, you may have noticed raw vegetables can be a bit tough on your digestive system. All it takes is a quick steam or saute to soften up the fibers so that your GI tract processes them easier so that they don't cause GI upset and the nutrients are better absorbed.
I find lightly sauteed hearty greens like kale and brussel sprouts make for a filling salad that is easy on the digestive system and so cozy and inviting during the fall and winter months. With fall rapidly approaching, I'll be whipping up warm salads regularly for lunches and dinners.
This salad is loaded with goodies! Shredded brussels sprouts, kale, quinoa, California avocado, sliced pears, and toasted walnuts make up this nutritious texturally-pleasing dish. The whole thing is tied together with a simple bacon-cider vinaigrette for a straightforward yet comforting and nourishing meal.
Essentially, it checks all the boxes!
Read More

about Warm Brussel Sprout Salad with Kale, Quinoa and Bacon Vinaigrette