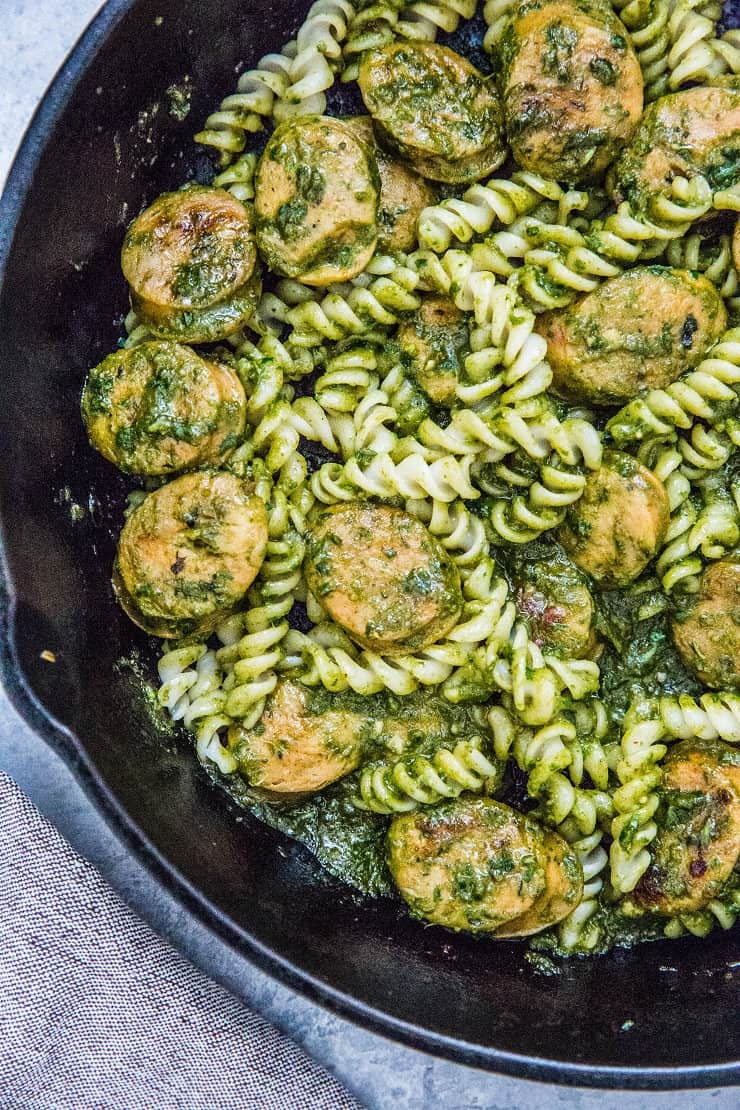 Chicken sausage pesto pasta makes for a filling, delightfully flavorful and fresh meal. Make it ahead of time for meal prep, or whip it up for the whole family!
What's your pasta theory?
Are you into red sauce? Creamy sauce? Pesto? A drizzle of olive oil or melted butter? Something I've never even heard of?
Perhaps you have a noodle preference, meat (or lack thereof) specifications, and/or vegetable requirements (or lack thereof)?
While I've been eating gluten-free for a decade, I still occasionally find myself craving a big bowl of pasta. Truth be told, I can get down for just about any iteration of pasta, regardless of the sauce, and/or meat and vegetable inclusions.
I do find I absolutely ADORE pasta with sausage and pesto sauce. Which is exactly what we're doing for today's carb fest! I use a store-bought chicken sausage and homemade pesto sauce, but you can go about this however you'd like.
Read More

about Chicken Sausage Pesto Pasta