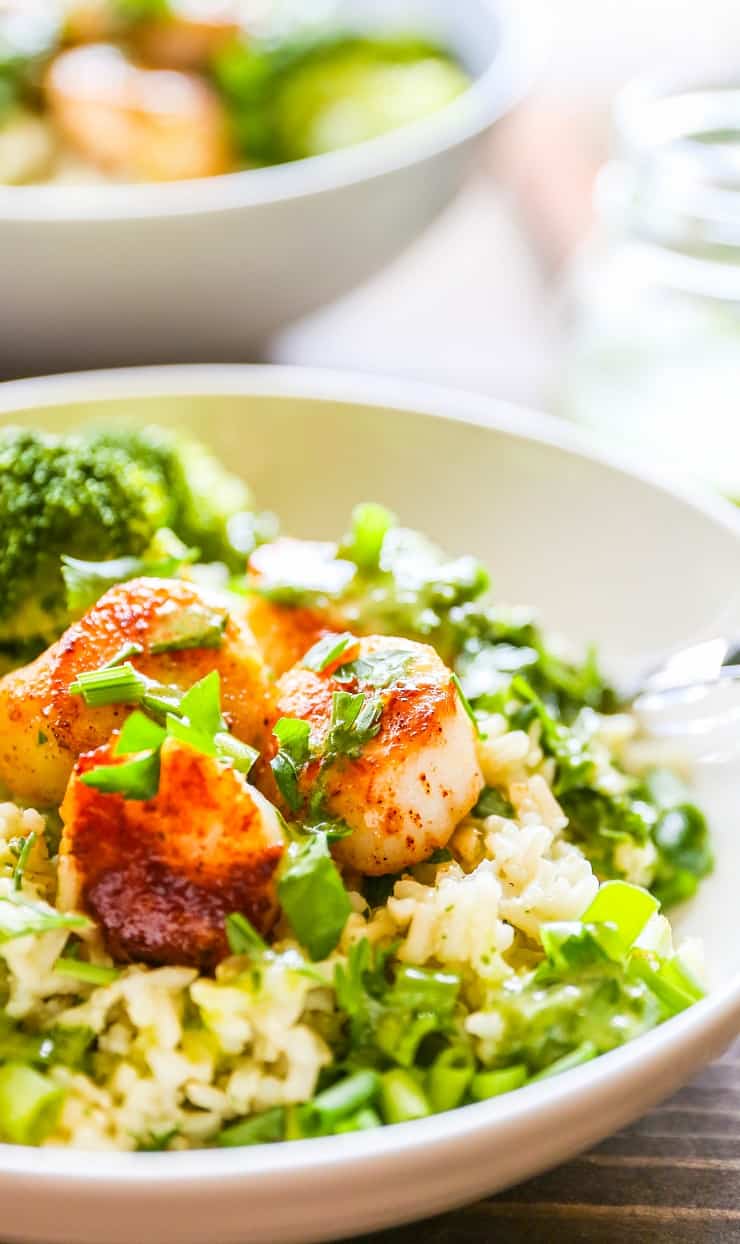 Seared scallops are a delightful romantic dinner! Learn everything you need to know about making perfect seared scallops right here!
Can you believe after running this site for almost 9 years, I have never posted a recipe for seared scallops??
It baffles me, considering how much I love fish and seafood. Nevertheless, here we are! And we have much to discuss. In this post, I have included everything you need to know about cooking perfect seared scallops (and then some)!
Naturally buttery in flavor, a great seared scallop will have a perfect crisp on the outside and melt in your mouth. One of the best parts about scallops is they are so versatile. You can flavor them any way you'd like with seasonings and sauces, and serve them any which way (think: in pasta, over rice, in a seafood soup, alongside a salad, with side dishes like roasted vegetables, etc!).
So let's do a deep dive into scallops!
Read More

about Seared Scallops with Chimichurri Sauce