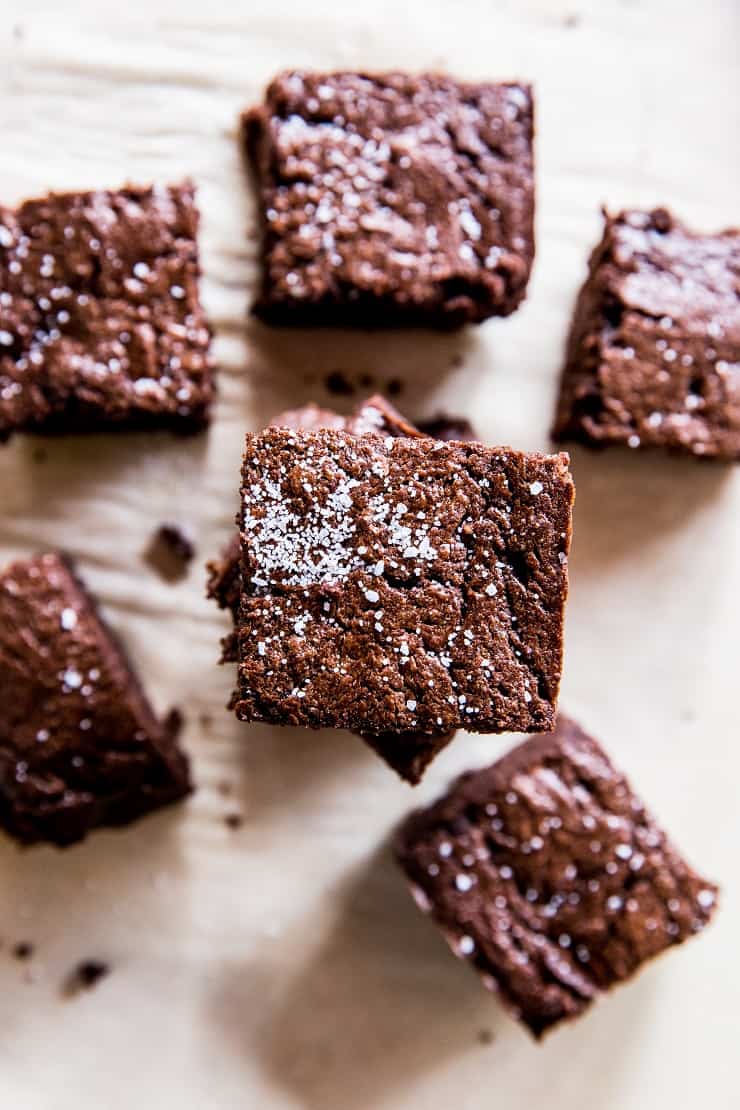 Dreamy decadent fudgy keto brownies made with almond flour and zero-calorie sweetener for a low-carb sultry dessert. This easy recipe comes with a vegan option and is perfect for those who watch their sugar intake or follow a keto diet.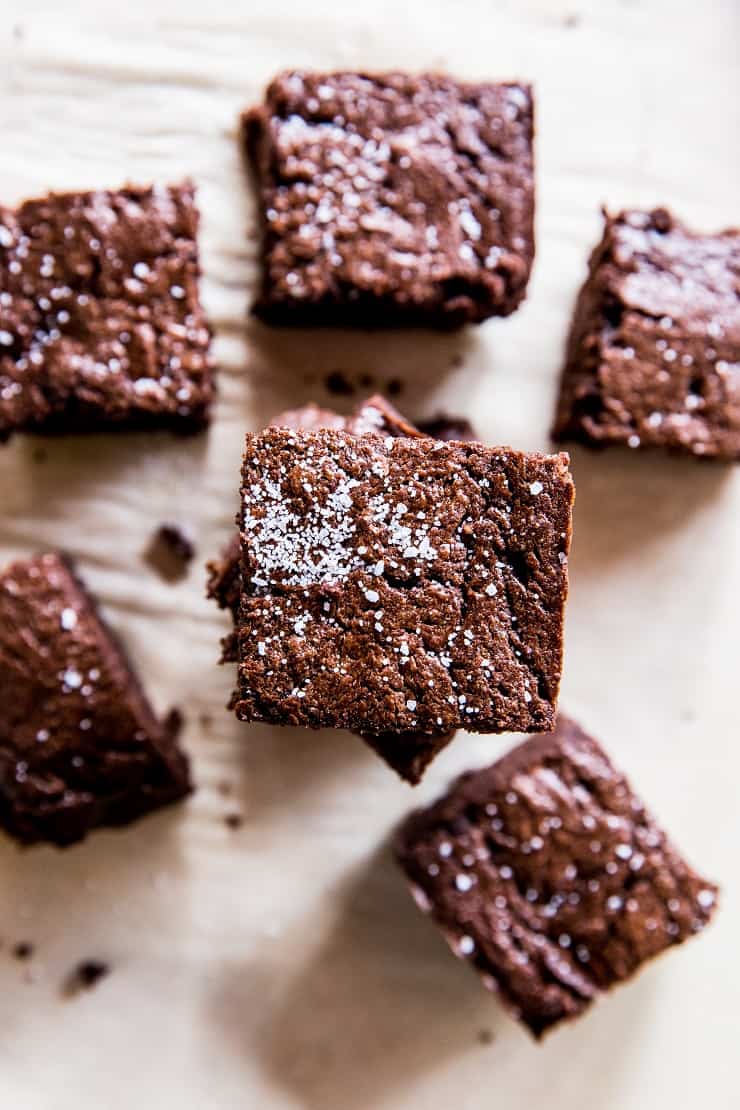 Oh hey, chocolate lovers, do I have a treat for you?!
If you're a seasoned veteran of The Roasted Root, you know I have a mega weakness for brownies, but am also careful with my sugar intake. For this reason, I have been known to develop sugar-free (keto-friendly) recipes that are designed to not raise blood sugar. Just take a looksy at my Low-Carb Peanut Butter Fudge, Keto Edible Cookie Dough, or Keto Coffee Ice Cream for example.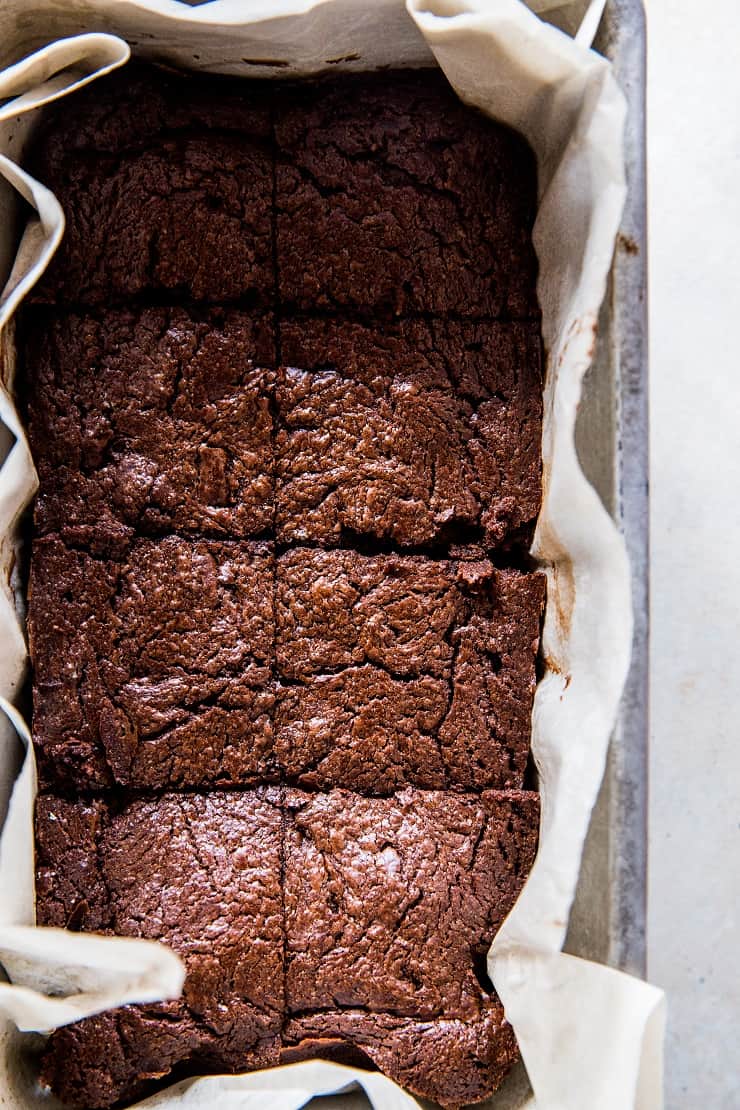 WELL, I finally made it my mission to make a low-carb brownie recipe that is melt-in-your-mouth delicious and also friendly to my blood sugar. I have included all sorts of adaptations to fit your dietary restrictions – have a look in my Recipe Adaptations section below for a vegan option and more!
Read More

about Fudgy Keto Brownies (with Vegan Option)