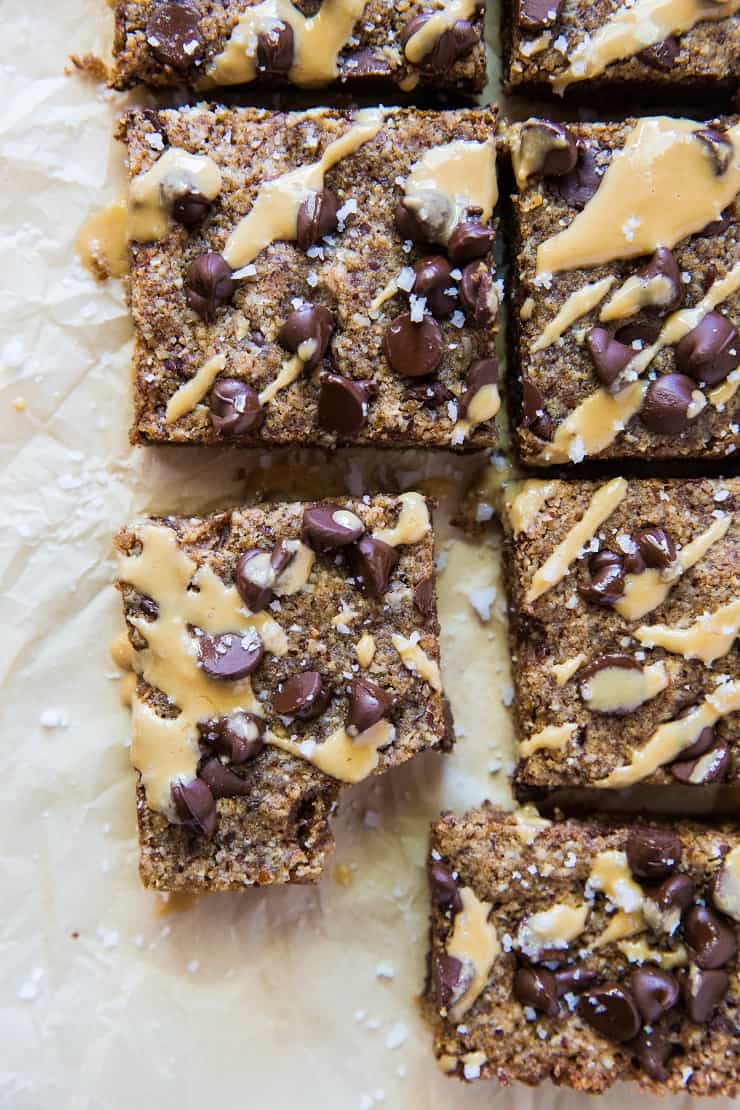 Grain-free tahini blondies (a.k.a. cookie bars) made with hazelnut flour or almond flour are a gooey, delectable treat! Refined sugar-free and dairy-free, these healthier cookie bars are great for folks looking for a cleaner dessert.
Hello, blondies, my old friend! 😀
Blondies (a.k.a. Cookie bars) are my favorite dessert next to brownies. There's just something about a chocolate-studded chewy, gooey bar that really hits every imaginable spot.
I baked this batch of grain-free blondies using tahini, hazelnut flour (you can use almond flour), and coconut sugar. They're quick and easy to throw together any time you're jonesing for a treat or need to come up with a last-minute dessert for company.
Quick question –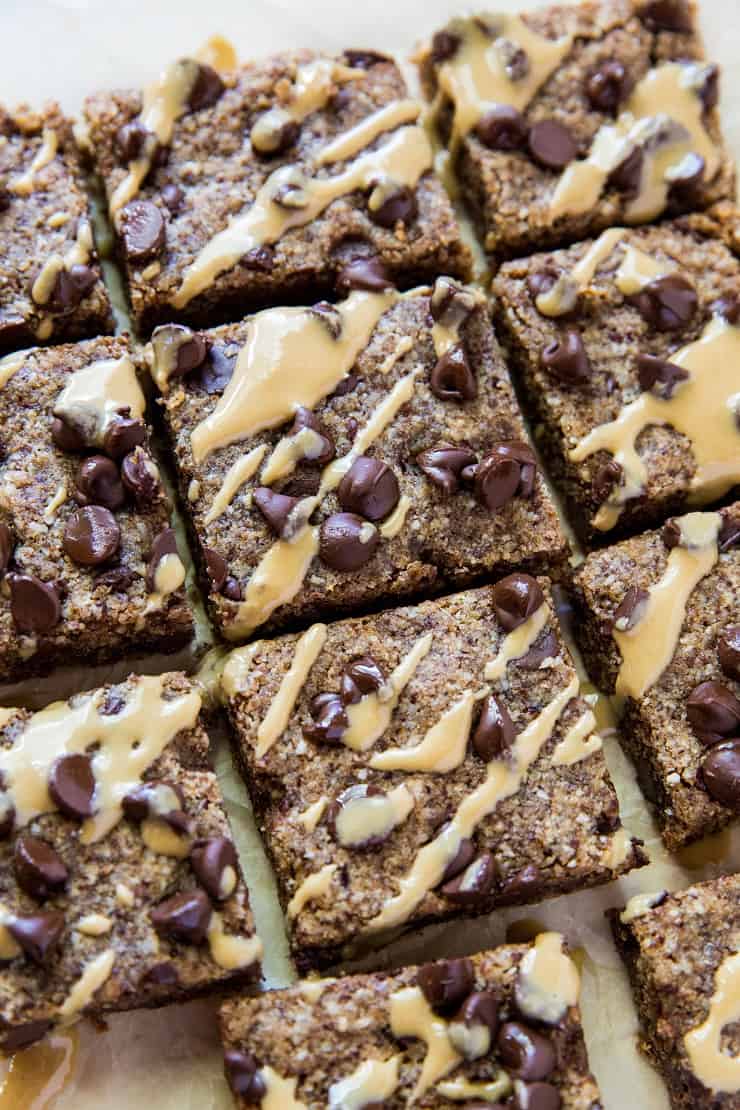 Tahini…do you love it? Loath it?
Read More

about Grain-Free Tahini Blondies (Paleo)