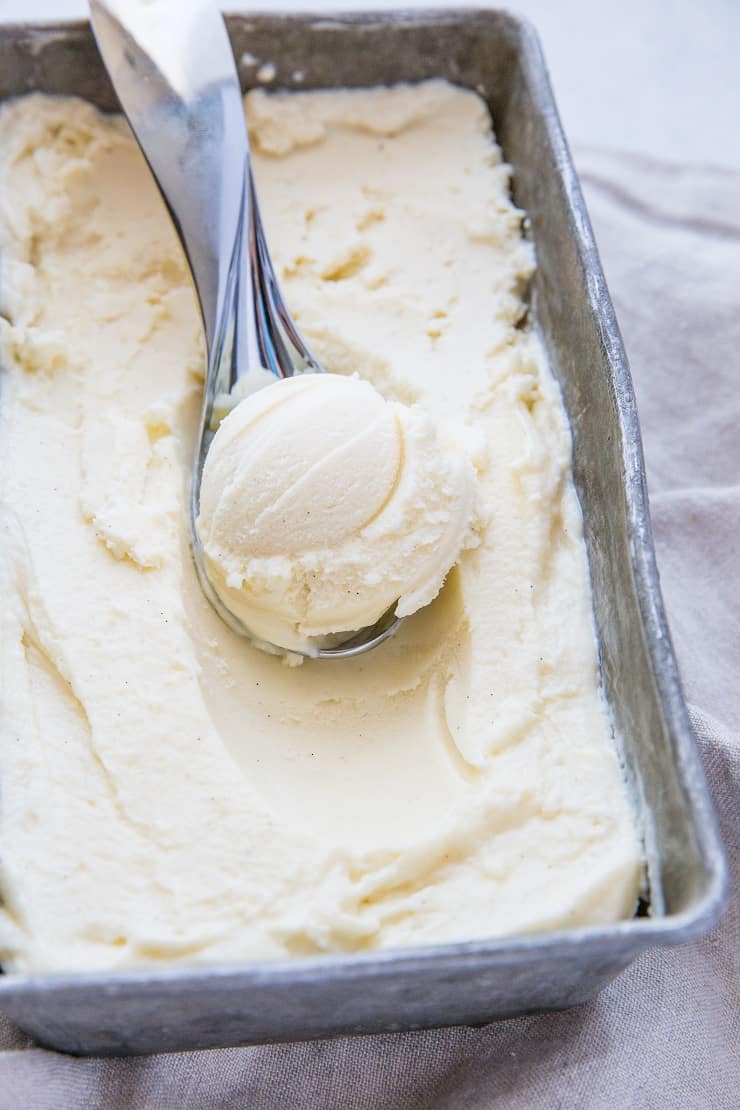 Low-carb keto ice cream recipe with lots of milk options and sweetener options to tailor the recipe to your diet. This easy recipe can be made with or without an ice cream maker.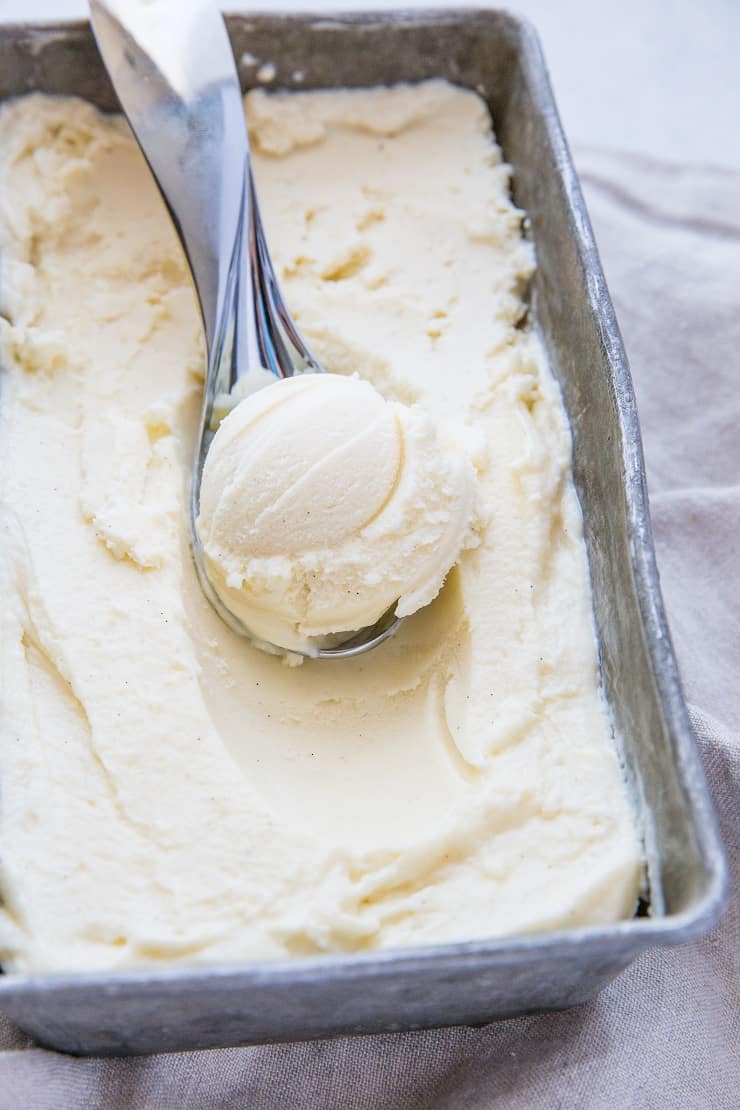 You guys, I made keto ice cream!
Full disclosure before we proceed: I do not follow a ketogenic diet. I do eat low-carb for health reasons, but I'm not diligent enough about my macros to be keto. I have lived in and out of ketosis for a number of years and find it keeps me lean, balances my hormones, and boosts my energy like crazy; however, for me, keto isn't a sustainable lifestyle simply because I like to having more freedom with my carb intake. In essence, if I find my way into ketosis by virtue of the fact that I eat a very low-carb diet, cool…but it isn't something I strive for.
What is sustainable for me? Ice cream that won't spike my blood sugar. That, I could eat every.dang.day.
Let's back up a tick. If you aren't familiar with keto and you want to know more, read my post on What is Keto and is it Right for You?.
If you're like me and you can destroy a pint of Halo Top in a nano second, this recipe for vanilla keto ice cream was created in your name. Throughout the post, you'll get a sense for how to make low-carb ice cream using ingredients that fit whatever lifestyle you follow.
Read More

about Vanilla Keto Ice Cream