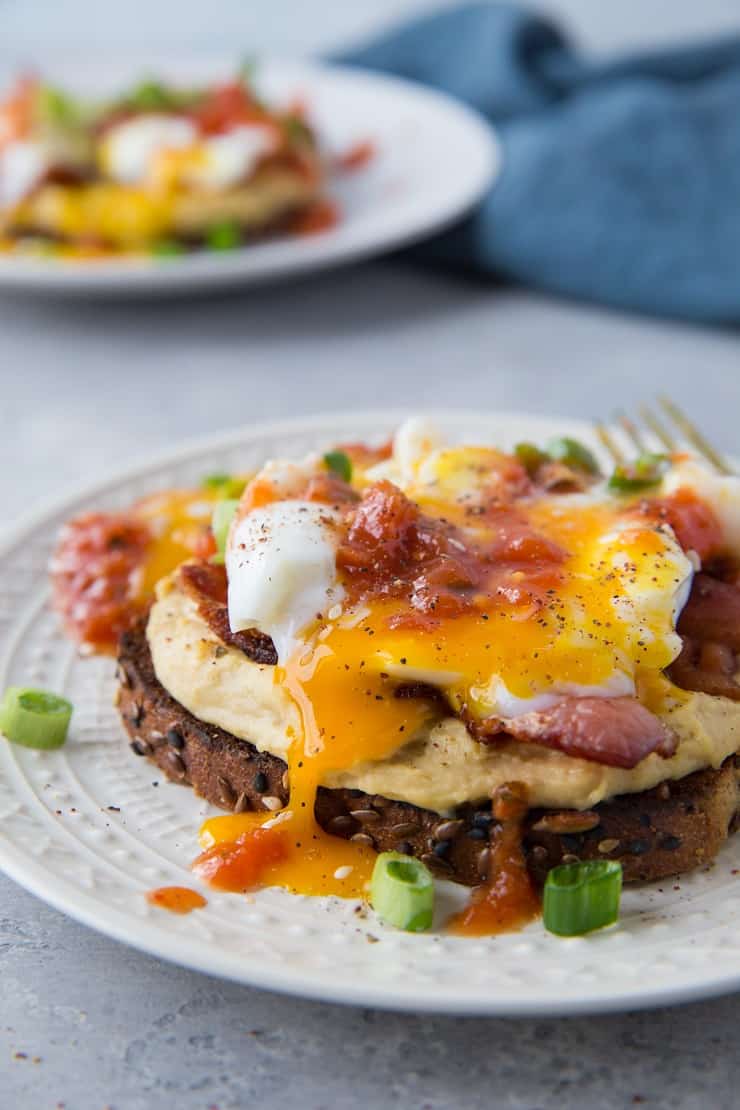 Huevos rancheros-style hummus toast with soft boiled egg, bacon, salsa, and green onion. This simple breakfast is an epic drool fest!
This post is sponsored by Sabra.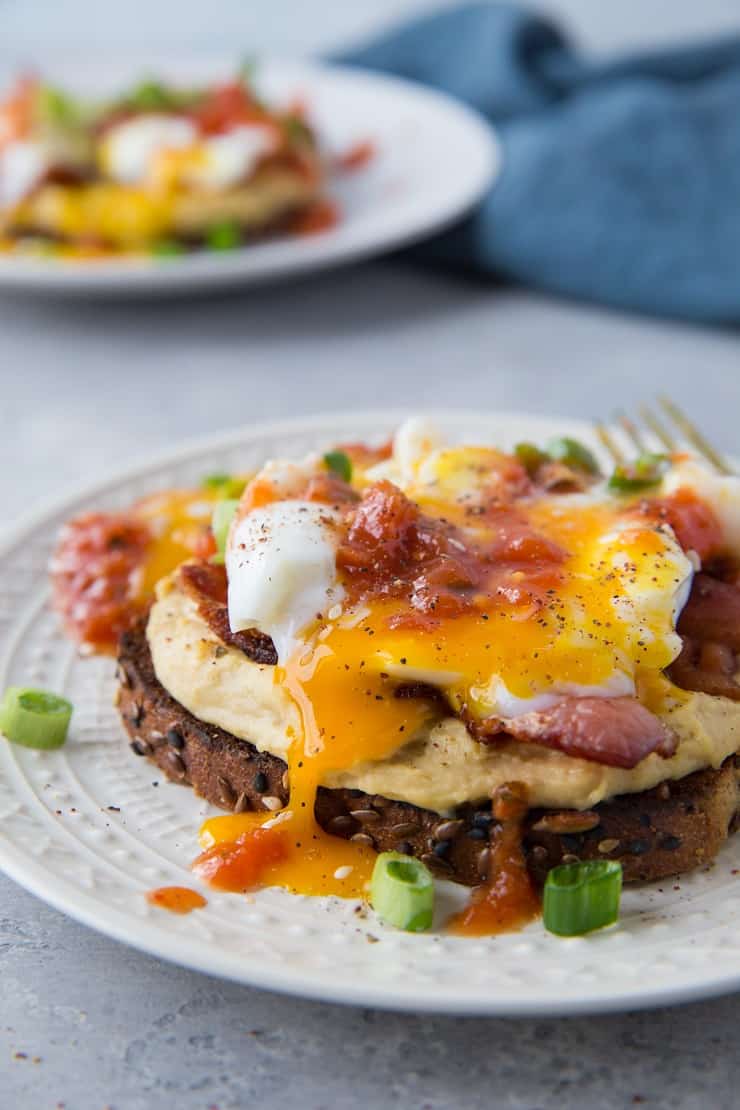 How's your relationship with toast these days? Holding strong? On again, off again? Take it or leave it?
I personally go through phases when it comes to breakfast toast – I can go on a several months'-long kick, followed by a dry spell, followed by a re-ignition of the torrid toast flame. My toppings of choice? I always, always put an egg on it, and the remaining ingredients tend to evolve with the changing seasons.
If you've been a major toast advocate, I'm willing to bet you've dabbled in the avocado toast intermittently or for some of you, forcefully.  WELL. I'm popping in to tell you hummus toast is the new latest and greatest. Spread that ish like wild fire!
Read More

about Huevos Rancheros Hummus Toast