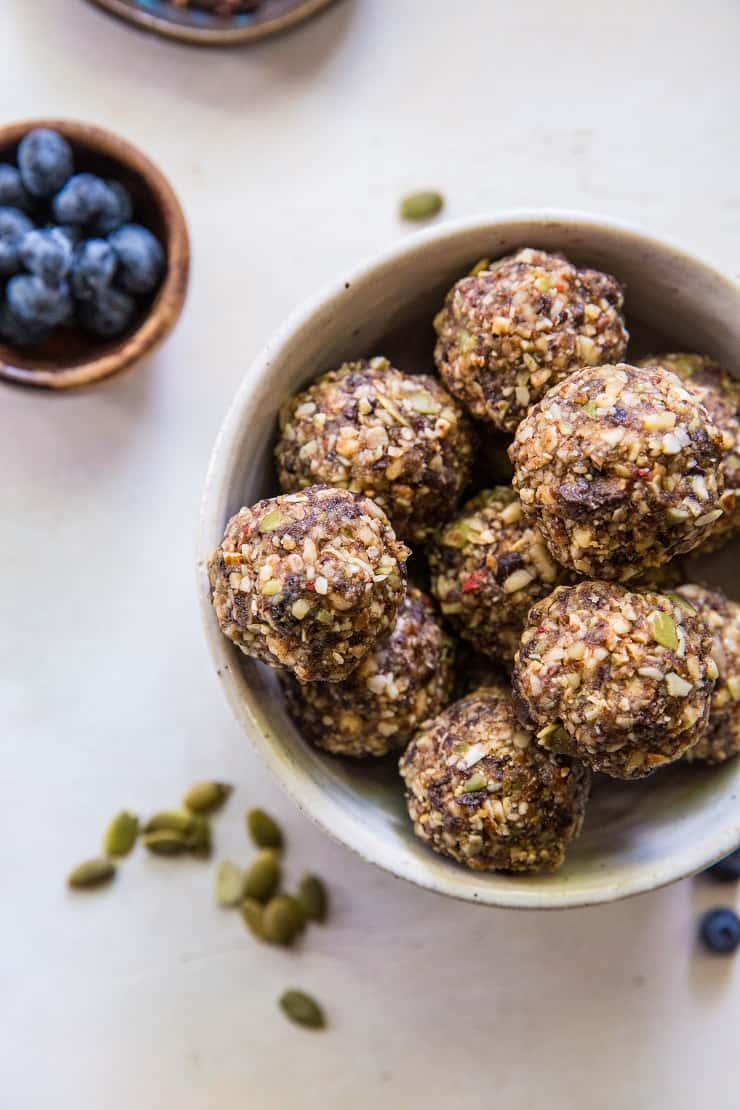 Energy balls with dried blueberries, dark chocolate, almonds, walnuts, dates, pumpkin seeds, flax seed oil, and more. This easy and nutritious snack recipe is a great low-sugar alternative to packaged snacks.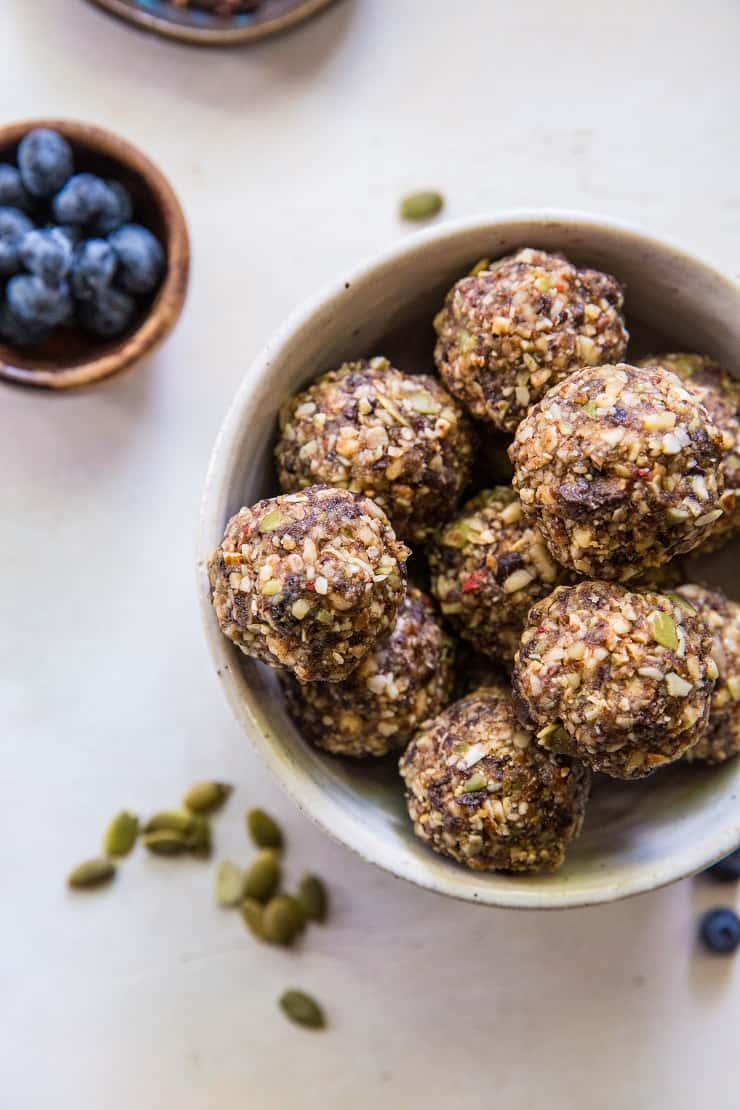 You may have noticed a theme with my snacks section of this site. Let's face it – they're mostly nut-based and they're mostly balls. The  amount of snack recipes I share in comparison to main dishes is pretty dismal by virtue of the fact that I'm not a big snacker.
But when it comes to nuts, seeds, and dried fruit all balled up together in an energy bite? Sign me up.
When I head out of town for a long road trip or go for a long jaunt in the mountains, I'll often snag some balls in case I have to go more than a few hours between meals. I don't rely on store-bought snacks, as I find they contain too much sugar and/or contain ingredients I try to avoid.
For this rendition of energy balls, I used all superfood ingredients to generate a ball that is jam packed with healthy fat, antioxidants, minerals, and all sorts of health benefits. PLUS they taste like blueberry chocolatey goodness, which is a major win in my book.
Let's chat about superfood.
Read More

about Superfood Blueberry Dark Chocolate Energy Balls