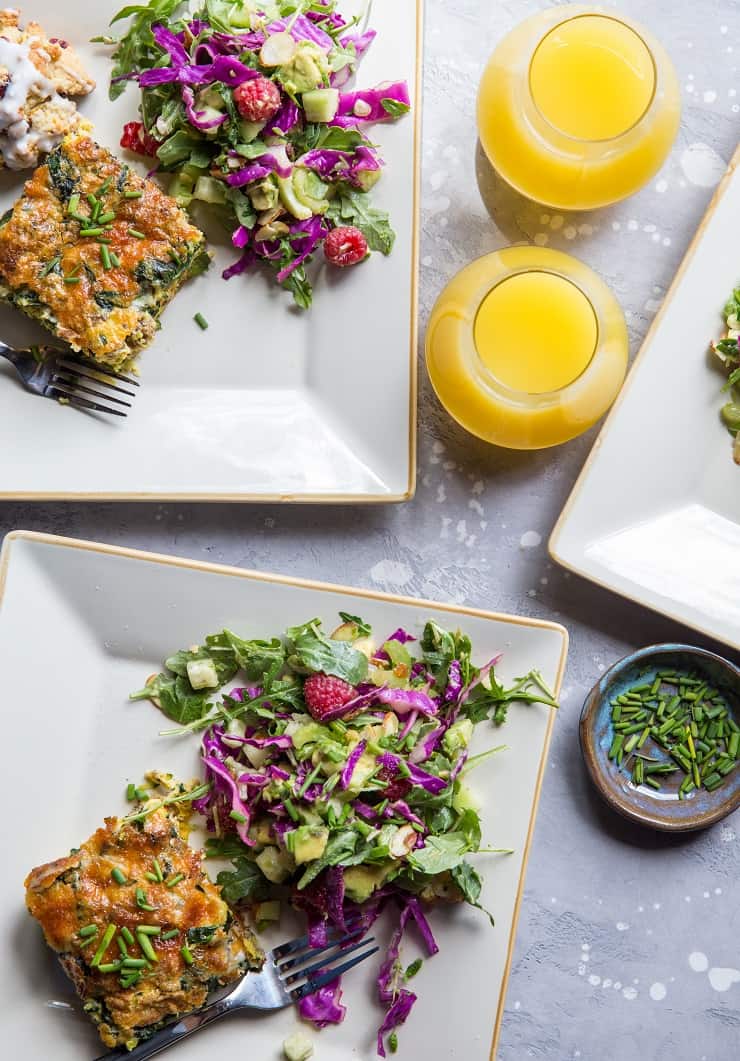 An easy low-carb breakfast casserole recipe with zucchini, turkey sausage, fresh herbs, and chives. This super simple recipe is perfect for sharing with friends and family for brunch!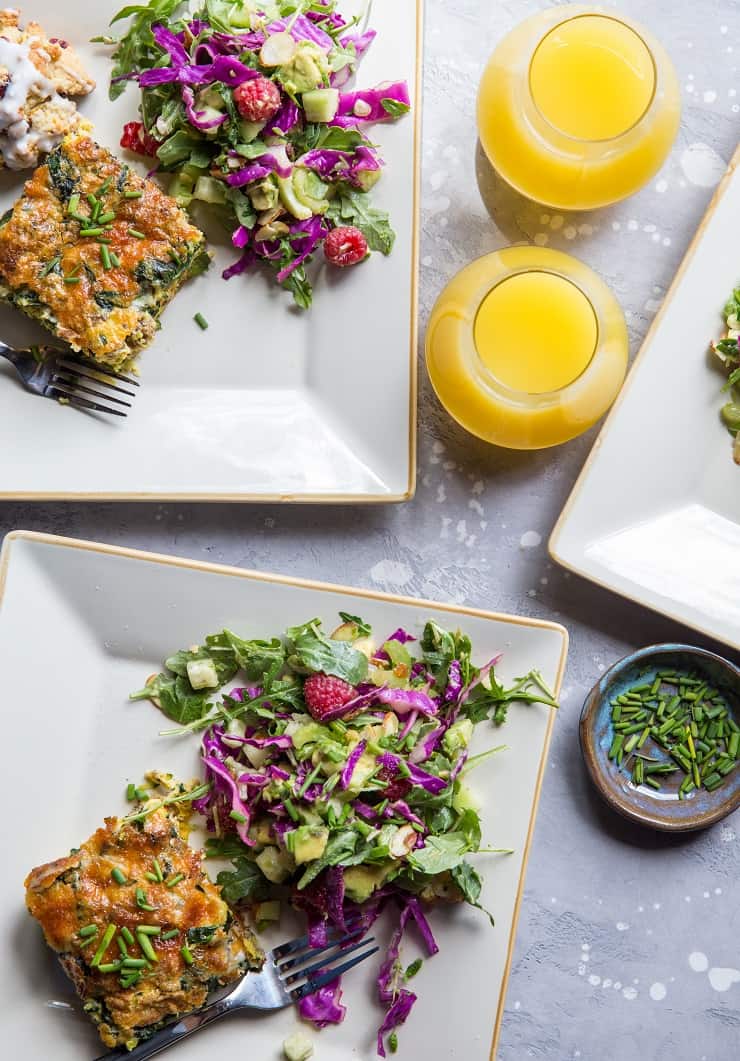 I have observed that when it comes to breakfast, people tend to love sausage, cheese, and eggs. Put them together into one big casserole and toss in some veggies for nutrients and you're GOLDEN! I made this breakfast casserole to share with friends last weekend and it went over super well!
My mind space has been hyper focused on brunch lately. Spring just feels like a brunch time of year – the sun is out and warmer weather makes you want to sit outside and enjoy the mornings before it gets too toasty. Plus, Easter and Mother's Day are right around the corner, which means testing out brunch recipes is an epic win for serving family.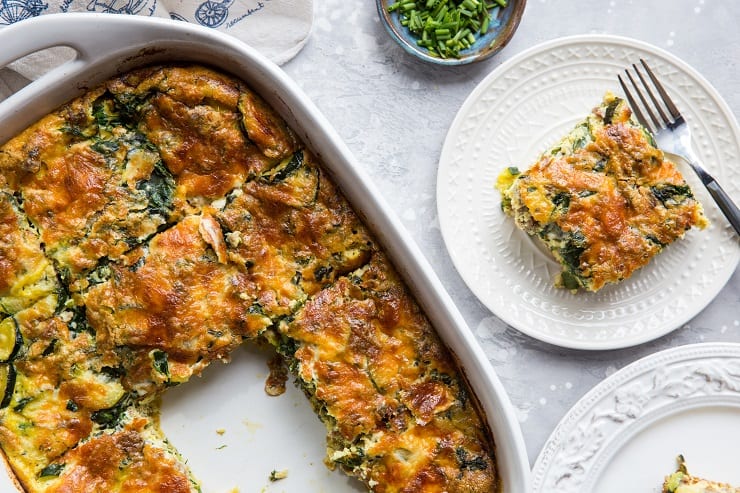 After sharing my Sweet Potato, Sausage and Kale Breakfast Casserole and my Butternut Squash and Bacon Breakfast Casserole, I thought it would be fun to go with a light summer vegetable (zucchini), spinach, chives, and fresh herbs.
Read More

about Zucchini Herb Sausage Breakfast Casserole