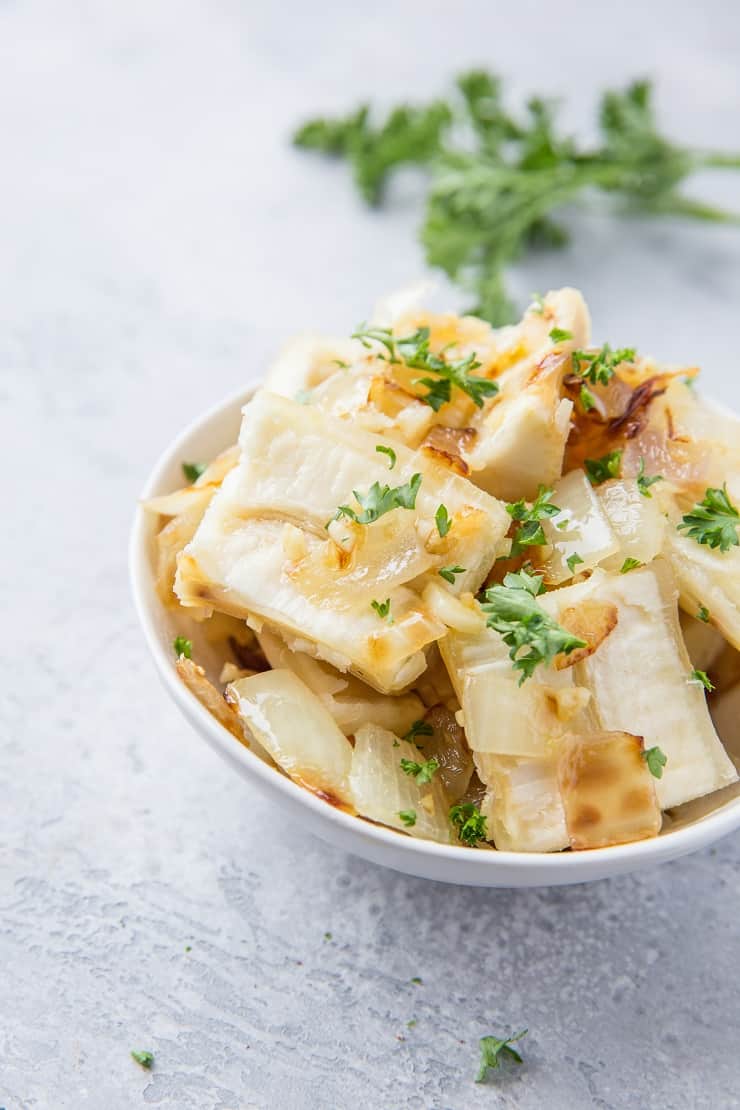 An easy photo tutorial on how to cook yucca root in the Instant Pot (or pressure cooker). Yucca (a.k.a. cassava) is a lovely starchy root vegetable that can be incorporated into all sorts of dishes, similar to potatoes.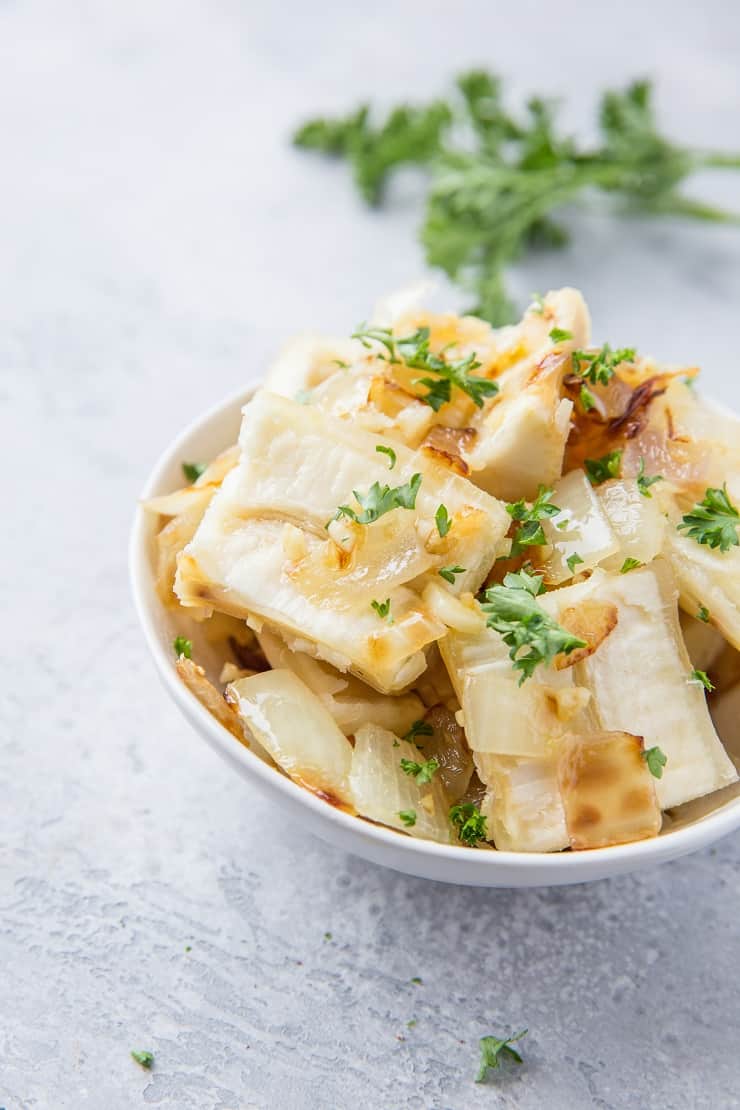 Yuca is one of my favorite root vegetables, and I don't discuss it nearly enough! I just discovered my new favorite technique for whipping up the root to have on hand for all the meals. Spoiler alert: It's the Instant Pot Yuca method, and I adore it so.
If you aren't familiar with yuca (or cassava), here's the gist. Yuca (pronounced "yoo-kuh") is a very starchy root vegetable that is very common in Latin American, South Asian, Caribbean, and African cuisine. Look at it as a potato on steroids. It's just that carb-o-licious.
Many moons ago, I posted a recipe on How to Cook Yuca Root, which uses the stove top method. When I went to the Dominican Republic a few years ago, I consumed more than my weight in yuca. It's just so dang good!
Read More

about How to Cook Yucca in the Instant Pot