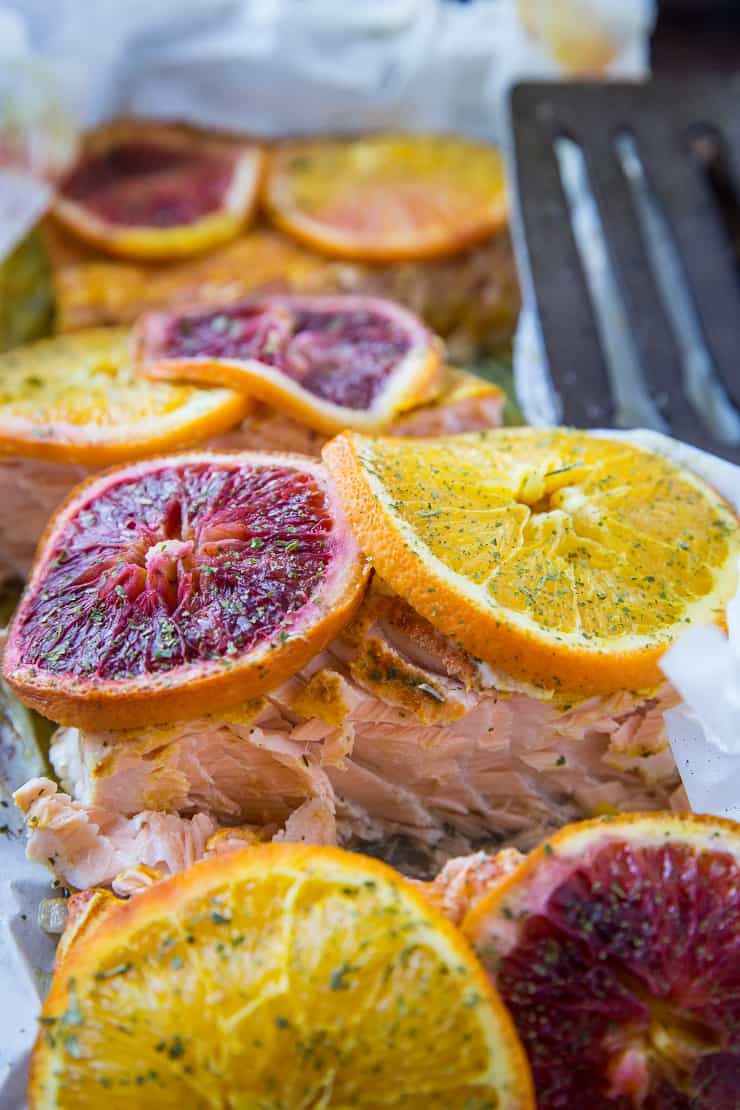 Vibrant, flavorful nutrient-dense Citrus Ginger Turmeric Parchment Paper Salmon. Cooking salmon in parchment paper is quick, easy, and results in beautifully tender fish.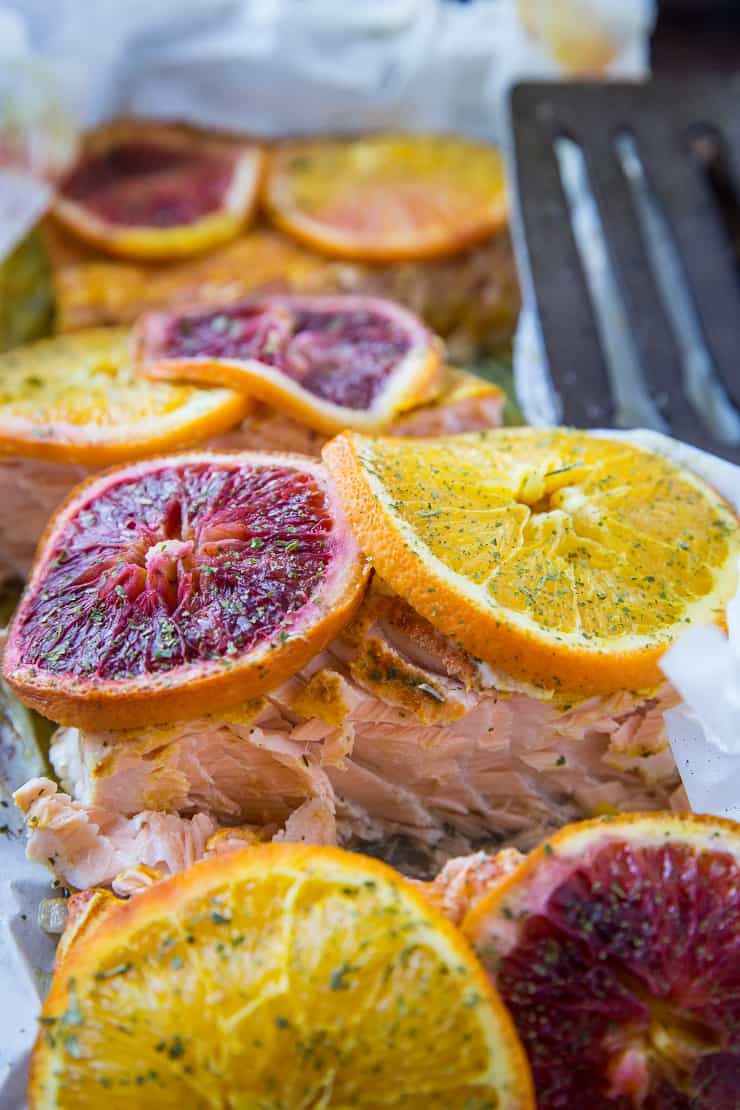 Lately, I have been more cognizant about the way I cook my fish and meat. While I absolutely LOVE broiling salmon or cooking it in a cast iron skillet to get that epic crisp, I've been trying to cook it at a lower temperature to preserve the integrity of the omega-3 fats.
Similarly, when I cook chicken, beef, or pork, I use my slow cooker or pressure cooker more often than not.
This to say, when I'm not in a rush to get dinner in my belly, I cook my fish and seafood in parchment paper. This isn't our first foray into parchment paper salmon here. In fact, the Mediterranean Salmon in Parchment Paper recipe I posted several months ago has been a big hit on the blog!
Read More

about Citrus Ginger Turmeric Parchment Paper Salmon