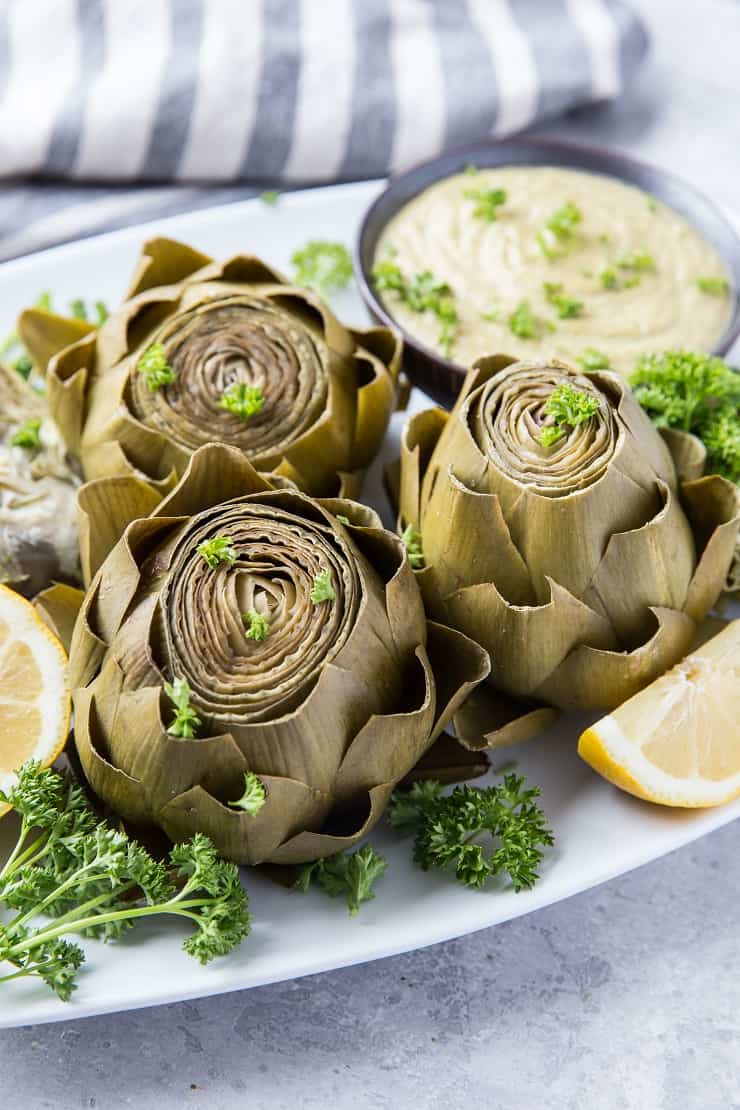 A photo tutorial on how to make artichokes Instant Pot (or pressure cooker). This quick and easy method results in perfect artichokes every time!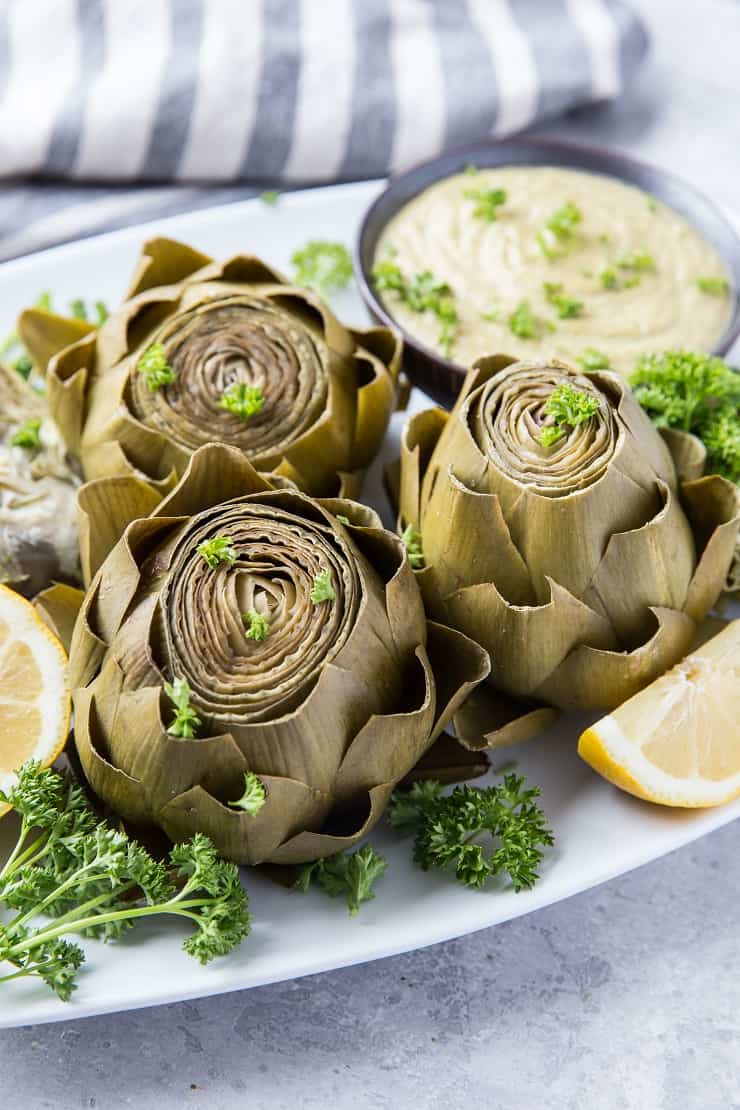 Have you ever struggled while making artichokes on the stove top?
The artichokes are steaming, you're multi-tasking, everything is going great. Until you check on the artichokes to find all the water has burned off. So you add more water, but it's too cold and it takes a million years to heat back up.
Meanwhile, your artichokes seam to be getting harder rather than softer in their stubborn steadfast artichoke way.  You persevere, but you watch your dinner sprout legs and take a route of its own.
Relatable?
Well, THIS JUST IN!:
I'm sharing a tutorial on how to make artichokes in the Instant Pot, and believe you me, this method is goof proof. No worrying about water levels or temperatures or the stubborn rock solid hardness of rogue artichokes.
Read More

about Instant Pot Artichokes