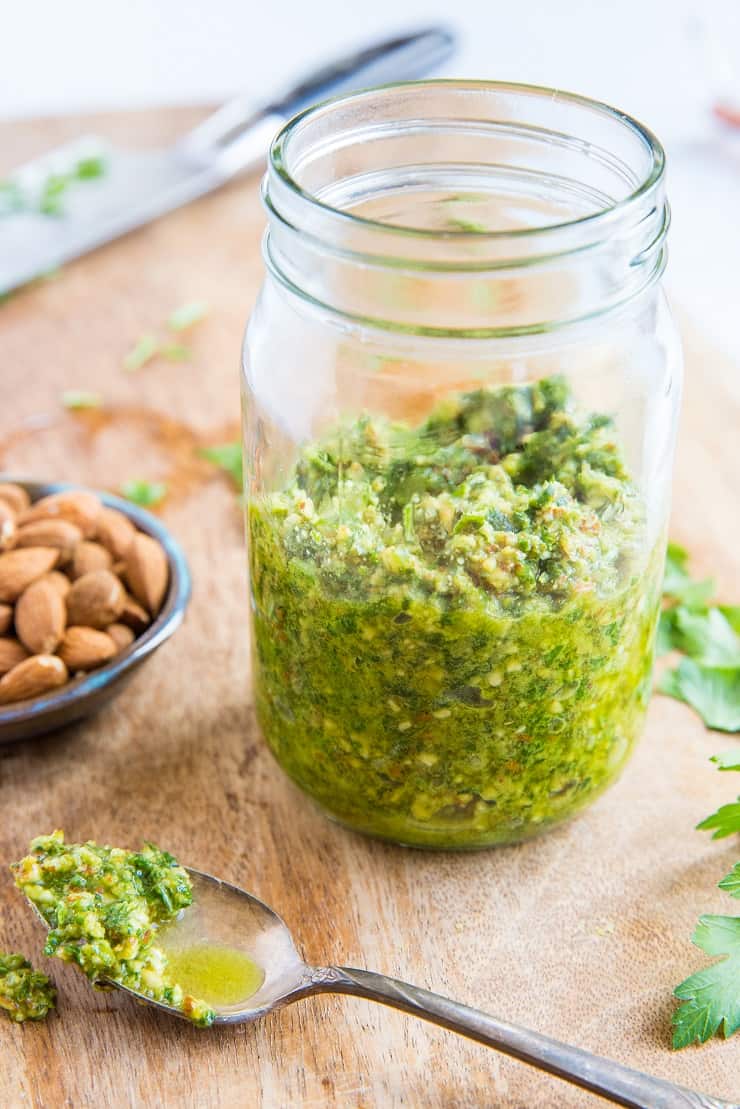 This recipe for Low-FODMAP Pesto Sauce is perfect for those who are sensitive to garlic, have IBS, or follow a dairy-free (or vegan) diet. This boldly flavored sauce is great for all your pesto-ing needs!.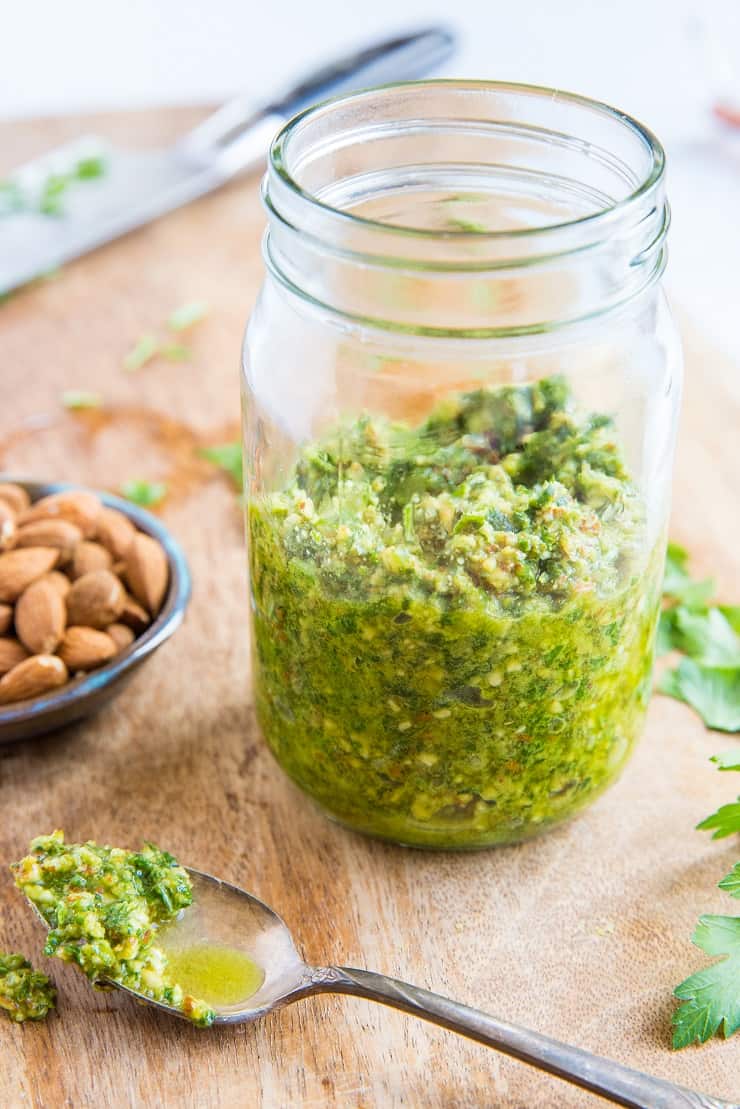 Pesto sauce adds an incredible pop of flavor to everything it touches. I've always been a huge fan of pesto, and have made it homemade for over a decade. I recently changed up the way I make pesto because I'm sensitive to garlic, which is a high-FODMAP food that triggers my IBS symptoms.
In addition, while fermented dairy isn't a huge trigger for me, I do try to avoid dairy when possible. In essence, I go garlic-free and dairy-free when I make pesto, which may sound like an epic snooze fest, but rest assured, I have a formula for low-FODMAP pesto that is easy on my digestive system while still being super flavorful.
Read More

about Low-FODMAP Pesto Sauce